High school football is back in Western New York and the Buffalo Bills and ADPRO Sports are happy to partner to recognize the top coaches in the region through the 2023 High School Football Coach of the Week program.
Aimed at highlighting varsity head tackle football coaches' efforts on and off the field, coaches from both the Buffalo and Rochester regions will be honored over the next 11 weeks and will receive $1,000 for their teams. Each region's Coach of the Year will be named during the Week 17 game against the New England Patriots and will receive an additional $1,000 for their programs.
Rochester Region Coach of the Week #1
Batavia High School head coach Alex Veltz has been named Coach of the Week for the Rochester region after making his debut as a head coach against Norwich on Saturday.
Despite facing a 20-7 deficit in the first quarter, the Blue Devils stormed back to win 46-30 in a win Veltz won't soon forget.
"Earning a first win as head coach definitely feels more special because the head coach shoulders so much responsibility in running a top-to-bottom program," Veltz said to the Livingston County News.
Quarterback Bronx Buchholz set a school record with 364 passing yards. The quarterback also threw for four touchdowns in addition to rushing for 101 yards and a score. Wide receiver Maggio Buchholz had 101 receiving yards and a touchdown.
Veltz has spent the last 11 seasons as an assistant coach at Albion and Batavia, before beginning this season as the head coach. The school won two Section V Class B titles in his two years as offensive coordinator, which Veltz called his favorite memories with the team.
Part of Veltz's philosophy involves encouraging his athletes to hone in on their craft year-round, telling them that they will not be outworked.
The Batavia football staff is active in their community, working hand in hand with their youth football program to put on clinics.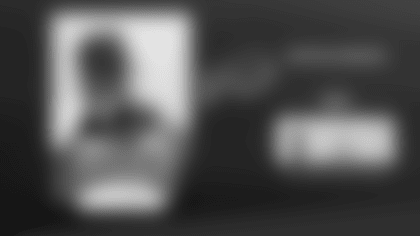 Buffalo Region Coach of the Week #1
Niagara Wheatfield's Erik O'Bryan is Coach of the Week for the Buffalo region after his Falcons defeated Kenmore West 27-24 on Saturday.
O'Bryan is in his second year as Niagara Wheatfield's head coach, previously serving as the junior varsity head coach at North Tonawanda and as an assistant coach for the varsity team from 2019-20.
In his first season as head coach, Niagara Wheatfield finished 3-7. The Falcons have not qualified for the Section 6 playoffs since 2013 but aims for a turnaround under O'Bryan.
Niagara Wheatfield trailed 12-0 before a pick-six and fumble return from Te'Shaun Matthews fueld their comeback. Matthews also scored two touchdowns and ran for 88 rushing yards. On the defensive side, he had 10 tackles and a sack.
O'Bryan's coaching philosophy is centered around trusting one's teammates and doing your job. He has also been the Niagara Wheatfield head basketball coach for the past 14 seasons, leading the team in multiple community service endeavors including a Make-A-Wish basketball game. Additionally, the team held a game that raised money for a family in the WNY community whose mother passed away from cancer.
O'Bryan's favorite football memory came as an assistant coach at North Tonawanda when they won the NYS Championship at the Syracuse Carrier Dome.