Bills rookie cornerback Olaijah Griffin likes to stand out as different. From his road to the NFL to how he fits in with his family, it's this unique aura about himself and this new chapter of life that's allowing him to be the person he's always envisioned.
When Griffin picked up the phone after the NFL Draft and Buffalo was on the other end asking him to join the team as a rookie free agent, it meant an opportunity for a new setting. Before moving to Buffalo, Griffin had never lived outside of California. He grew up in Mission Viejo, California and played college football at USC.
The Cali kid thinks Buffalo is unlike anything he's ever encountered, but in a good way.
"It's cool to get a new experience," Griffin said. "I've been in California all my life, so it's kind of good to just move across the country and get a whole new experience."
Even though Griffin is thousands of miles from home, his last name can be recognized across the world.
The corner is the son of rapper and music producer Warren G and the nephew of rapper Dr. Dre.
"What is it like having a rapper as your dad? That's the first question all the time," Griffin said of people once they find out who he's related to. "I don't have a problem with it or anything. I enjoy it. I've stayed humble about it because it's really just a blessing."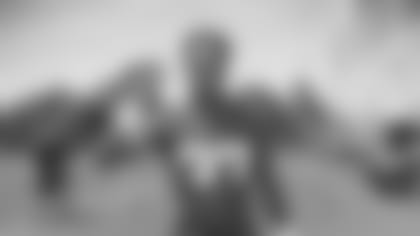 It would make sense for Griffin to follow in his father's footsteps of music, but he took a different path after football caught his eye at a young age.
"I've never had interest in music really, but that's where I got my rhythm from," Griffin explained. "I like to dance because I've heard music all my life. Football is the first thing I feel like I've known as my first love. I've had a passion for it since I was four years old only because I feel like I can be myself and it's me."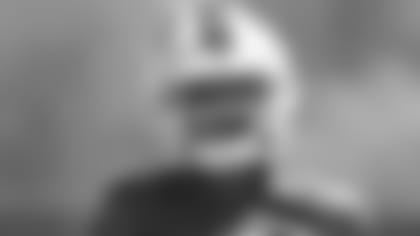 His love for dancing and his rhythm from his father can be seen on display at the practice field by breaking out into the latest Tik Tok dance trend or showcasing something of his own to celebrate a play he or his teammates made.
"I'm a guy who has a lot of energy, who's all about good vibes," Griffin said of his personality. "No matter what I stay away from negative. I'm the type of guy who's going to have fun and show people that I like to have fun."
Even though he chose a different route than his dad, the corner appreciates how he and his uncle Dr. Dre helped draw attention toward him because of his name.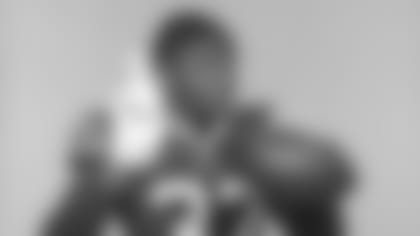 Griffin loves getting to work on his craft, while his dad works on music.
"It's exciting," Griffin said. "I'm trying to be successful like him, just in a different way."
When Griffin found out his NFL future would lead him to the Bills, his dad took to Twitter and said, "I'm rooting for my son to come there and make the team and add value to the mafia success. He is a true baller and built his own stage for himself. I'm just a dad supporting my Son."
Now in Buffalo and finished with OTAs, the rookie is trying to adopt every detail from the veterans around him.
"It's been amazing," Griffin said of his first few practices. "I'm starting to get used to the speed. I'm around the best and it's cool being able to see how the best work, how I can follow in their footsteps."
He's already trying to follow in the footsteps of All-Pro corner Tre'Davious White.
"Being in his presence is like having a big brother that I really look up to," Griffin shared. "Being able to see what he does and him leading by example, it just makes me want to be just like him."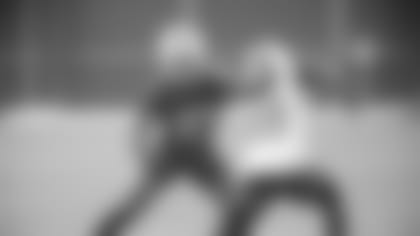 From watching his father's rise to success, Griffin knows it will take time, dedication and hard work to make it in the NFL. After not getting drafted, the corner has extra motivation to prove that he belongs amongst the pros.
"I have a big chip on my shoulder because my dream was to make it to the NFL, but my dream was also to hear my name being called," Griffin shared. "Now I have to show why I deserve to be here."
Griffin said his family is his biggest support system and wants to make sure his dreams come true just like theirs did. Even though the son of Warren G chose a different career path, he has learned a lot from his father's work ethic and will take that into his first year with the Bills.