Free agency opens at 4 pm on March 11th at 4 pm. For the rest of the week we'll be previewing some of the positions where Buffalo might look to improve their roster, and try to find possible fits for the Bills. We continue our series with the linebacker position.
The Bills have made little secret of their interest in upgrading their linebacking corps this offseason. They've already hosted a pair of free agents for visits in Jameel McClain and Jasper Brinkley. With Arthur Moats a pending free agent and the coaching staff at least considering moving Kiko Alonso to the weak side, Buffalo may sign one linebacker in free agency and add another one in the NFL draft in May.
THE HEAVY HITTERS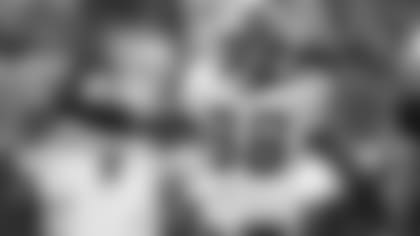 Brian Orakpo – Washington –He was franchised with the non-exclusive tag meaning he can negotiate with other NFL clubs on a new contract, but the compensation is likely too steep for any other club to be interested with the payment a pair of first round picks.
Jason Worilds – Pittsburgh –Much like Orakpo, Worilds was tagged too, but with the transition label. So he too can negotiate with other clubs, but the Steelers would have five days to match any offer.
MIDDLE-MARKET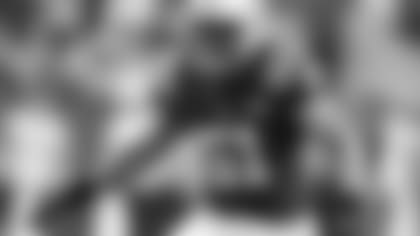 Pat Angerer – Indianapolis –Injuries have interrupted his career the past couple of seasons. He's seen as more of a 4-3 middle linebacker and can be productive when healthy. His injury history makes him affordable for most teams.
Jasper Brinkley – Arizona –Versatile enough to play inside in a 4-3 or a 3-4 as demonstrated his last two seasons in Minnesota and Arizona. A productive player when given snaps Brinkley is solid versus the run game.
Jameel McClain – Baltimore –An inside backer with starting experience McClain can man middle linebacker on run downs. There is mixed opinion on whether he can effectively handle coverage assignments against heavy passing attacks.
Arthur Moats – Buffalo –His role expanded and was then reduced again toward the end of the season with the Bills. A capable inside linebacker who can stay with certain coverage assignments and a solid special teamer.
Perry Riley – Washington –Not a thumper in the run game, but Riley has a good nose for the ball and has had solid production for the Redskins the last two seasons and runs well. Turns just 26-years old in May.
Brandon Spikes – New England –Greatest asset is his hitting ability in the run game. Intimidates opponents, but can lose control at times. Not fleet-footed for coverage assignments.
Wesley Woodyard – Denver –He can play inside or outside linebacker, but best suited outside due to his coverage ability and lighter frame. Would likely line up on the weak side as he is inconsistent holding the point of attack.
VETERAN OPTIONS
Erin Henderson – Minnesota
Stephen Nicholas – Atlanta
POSSIBLE FITS FOR BILLS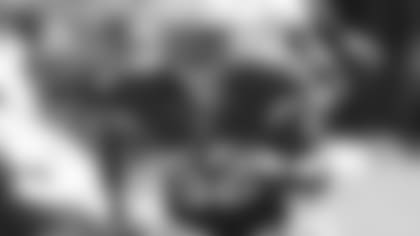 Jasper Brinkley –He's not a giant signing, but he's the kind of value pick-up the Bills might be looking for. He's still young enough to provide production and would allow Buffalo to explore the move of Kiko Alonso to the outside.
Jameel McClain –A steady player inside McClain could be a run stopping specialist for a defense that needs help in that area.
Perry Riley –One of the better inside backers with respectable speed. Riley has solid instincts and his production is an indication of that. Riley can cover most tight ends. He just doesn't have elite strength at the point of attack.
Daryl Smith –He's on the wrong side of 30 (31-years old), but he is coming off a career year. Surrounded by young talent in Buffalo could keep his production level high.
Brandon Spikes –If the Bills want a hole plugger to improve their run defense this Patriots free agent might be a consideration. He doesn't have the foot speed to be a consistent coverage player, but he'd bring an attitude to the run front.