Buffalo's offensive line play took a step back in 2014. There was a lot of shuffling at guard through the course of the season, which is why they signed veteran free agent Richie Incognito. Left tackle Cordy Glenn missed most of training camp and the preseason with an undisclosed illness, which got him off to a slow start, and rookie Seantrel Henderson had his ups and downs at right tackle. With some free agents on the roster unlikely to return the Bills could still be in the market for an offensive tackle or guard. Here's a closer examination of some of the better talent that could be available next week.
The Heavy Hitters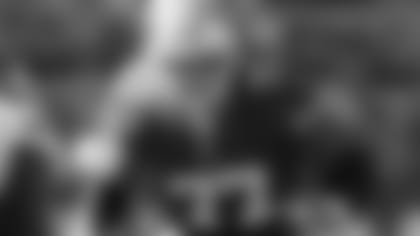 RT Joe Barksdale – A true right tackle, Barksdale is seen as one of the better options available. A two-year starter for the Rams, head coach Jeff Fisher would like to re-sign the 27-year old, but the open market could yield a price tag of $7M per year.
RT Bryan Bulaga – The soon-to-be 26-year old is widely seen as the best right tackle on the market if he gets there. Green Bay wants to re-sign the four-year starter and Bulaga has expressed a preference to return. Bulaga is as tough as they come. He battled through a torn MCL at the beginning of the year along with a concussion suffered late in the year.
RT Derek Newton – The Texans' starting right tackle the past three seasons, Newton could cash in if he hits the market coming off one of his best seasons. In 1,130 snaps the 27-year old gave up just a pair of sacks and six quarterback hurries (courtesy - ProFootballFocus).
G Orlando Franklin – The cap strapped Broncos aren't expected to re-sign Franklin, who is seen as one of the top two guards on the market with Mike Iupati. A top flight guard with offensive tackle experience, Franklin could command upwards of $7M a season.
G Mike Iupati – The 49ers free agent is expected to make big money on the free agent market. His movement skills may have diminished slightly since suffering a broken fibula in January of 2014. Nevertheless he's widely seen as one of the better interior line options. Miami and Washington are reported to be the most interested clubs.
Middle market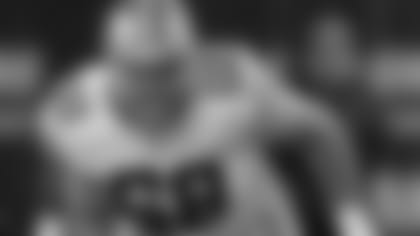 RT Doug Free – The Cowboys free agent tackle is underrated and offers leadership qualities. At 31-years old he won't command big money or a long term deal, but he can certainly fill a void on the edge of an offensive line.
RT Jermey Parnell – He showed some promise after he logged five starts last season and a pair of playoff starts. Dallas will try to re-sign him as a more affordable option to his veteran teammate, but if he makes it to free agency there will be teams interested in the 28-year old.
G Clint Boling – The Cincinnati free agent doesn't have top notch athleticism, but is a very capable guard with 44 NFL starts under his belt over the past three seasons. Set to turn just 26 in May gives him a longer future in the league than big money free agent guards like Franklin and Iupati.
G James Carpenter – He was drafted by the Seahawks to be an offensive tackle, but guard proved to be the better fit for the Alabama product. Now set to hit the free agent market, there doesn't figure to be overwhelming demand for him. Still, Carpenter is a capable guard with quality playoff experience.
Veteran options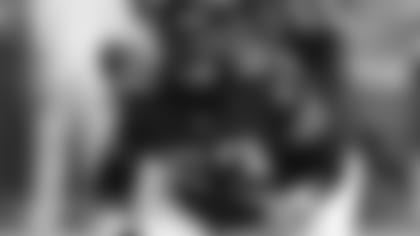 G Justin Blalock – An eight-year starter for Atlanta, Blalock was recently released as he's not seen as a fit in Kyle Shanahan's new zone blocking scheme. Blalock would be a good option for a power run team on the interior.
OT Ryan Harris – He started 15 games for the Chiefs at right tackle on a one-year deal. If a team is looking for an experienced stop gap option Harris could be had for reasonable money.
G Rob Sims – Sims is coming off a solid season, but his age (31) makes him a short term fix for a team in need of interior line help.
OT Eric Winston – Picked up late in the year by Cincinnati after Andre Smith went down with a triceps injury, Winston appeared in four games at right tackle and the 31-year old demonstrated that he's still a capable NFL tackle. The Bengals are reportedly interested in re-signing him.
Younger talent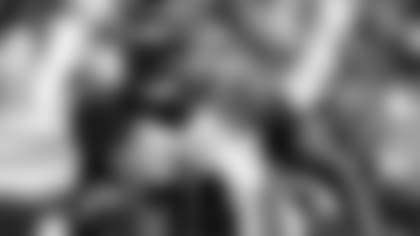 OT Marshall Newhouse – The 26-year old by most accounts had a rough season as Cincinnati's swing tackle in 2014. A team has to believe they can fix him if they're going to sign him, and even then it's probably a one-year prove it type deal.