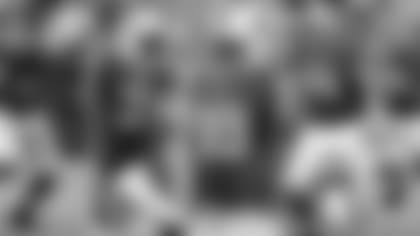 BILLS NAMED: Mario Williams, Jairus Byrd, Marcell Dareus, Kyle Williams, Kiko Alonso
Associated Press: All-Pro Team – Mario Williams and Jairus Byrd Pro Football Focus: All-Pro Team – Marcell Dareus
The spot which featured the most discussion. Semantics played a part with two-down players Brandon Mebane and Damon Harrison having fine years. But ultimately we wanted guys who played on every down and in every package and that meant Dareus got the nod and Poe was put on the second team.
CBS Sports, Pete Prisco: Pro Bowl team – Marcell Dareus and Mario Williams
Defensive tackle starter – Marcell Dareus
Tackle ­­ -- Starters: Gerald McCoy, Bucs; Jurrell Casey, Titans; Ndamukong Suh, Lions; Marcell Dareus, Bills. Backups: Jason Hatcher, Cowboys; Dontari Poe, Chiefs.
Outside linebacker back-up – Mario Williams
Outside Linebacker ­­ -- Starters: Lavonte David, Bucs; Justin Houston, Chiefs; Robert Mathis,Colts; Vontaze Burfict, Bengals. Backups: Mario Williams, Bills; Tamba Hali, Chiefs. Pro Football Focus: PFF Pro Bowl Team 2014 – Kyle Williams and Marcell Dareus
Defensive Tackle: Gerald McCoy (TB), Ndamukong Suh (DET), Jurrell Casey (TEN) and Kyle Williams (BUF)
Backups: Dontari Poe (KC) and Marcell Dareus (BUF)
There are a lot of players who might feel wronged here. The nose tackle types who only play on early downs like Damon Harrison and Brandon Mebane are victims of their own limitations despite their excellent work against the run, while there simply wasn't the room for Randy Starks or Jason Hatcher. It's been a tremendous season for the DT spot, with us treating Kyle Williams as one because it's the role that most closely resembles his on field work.
USA Football: All-Fundamentals Team – Kyle Williams
Defensive tackle:  Kyle Williams
Williams stays low off the ball, keeping his pads below blockers to provide a small target. After exploding off the line on the snap, he gains ground quickly across the line through quick feet and proper hand placement.
ALL-ROOKIE HONORS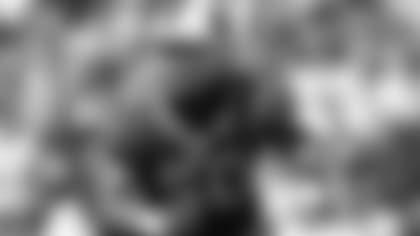 BILLS NAMED: Kiko Alonso
Pro Football Writers' Association: Rookie Honors – Kiko Alonso
Defensive Rookie of the year – LB Kiko Alonso
Alonso, a second-round pick out of Oregon, had four interceptions on the season, including a streak of three consecutive games, the first three-game interception streak by an NFL rookie linebacker since 1980, and the first by a Bills rookie linebacker in team history. He had a season-high 22 tackles (13 solo) in Week Six vs. Cincinnati, the most by a Bills LB since 1997. Alonso also had two sacks, a forced fumble and a pair of fumble recoveries.
NFL.com, Gil Brandt: All-Rookie team – Kiko Alonso
Alonso loves football, to say the least. He might not be as skilled as Ogletree, but his competitiveness is off the charts. The Bills' team leader in tackles (159) added two sacks and four interceptions.
ALL-ROOKIE TEAM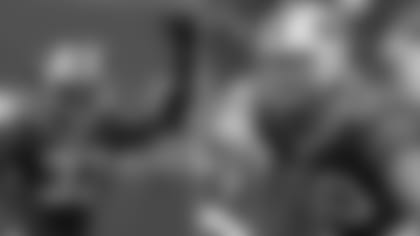 BILLS NAMED: Kiko Alonso, Nickell Robey
ESPN.com, Mel Kiper: All-Rookie Team – Kiko Alonso and Nickell Robey
Defensive rookie of the year: Kiko Alonso, Buffalo
If this were purely on per-play impact, I think Sheldon Richardson could back up his case as the best rookie overall, but I give Alonso a slight edge here based on his total impact. Alonso was third in the NFL in tackles and, perhaps just as impressive, was one of the best coverage linebackers in the NFL, a significant bonus. Because of his ability to cover, Alonso never came off the field; he played nearly 1,200 snaps. Richardson might be a better player, but I give the season edge to Alonso.
Nickel CB Nickell Robey, Buffalo: I wanted to add a nickel corner because they're so important. Diminutive Robey proved he's a competitor and a player.
ESPN.com, Dan Graziano: Defensive rookie of the year – Kiko Alonso
Kiko Alonso, Buffalo Bills
Sure, September was his best month. But just because the interceptions dried up doesn't mean Alonso wasn't a high-impact, fly-around-and-make-plays type of linebacker. A critical element to a better-than-you-think-it-was Bills defense, Alonso is a tackling monster in the Kuechly mold, and his athleticism should help him get better as he goes along. Runner-up: Sheldon Richardson. Honorable mentions: Tyrann Mathieu, Star Lotulelei.
USA Today, Mike Tanier: All Rookie team – Kiko Alonso
Linebacker: Kiko Alonso, Bills
The Defensive Rookie of the Year, hands down. Alonso is among the league leaders in tackles, has made an impact in pass coverage and off the blitz and has impressed coach Doug Marrone with his maturity. "He's probably, as a rookie, more in-tuned with his body and getting it ready to play than, really, anyone I've been around," Marrone told the Buffalo News early in the month. "And I'm not exaggerating with that."
Bleacher Report, Gary Davenport: All-Rookie Team – Kiko Alonso
Kiko Alonso, Buffalo Bills (12 Votes)
With the Buffalo Bills transitioning to a 3-4 defense in 2013, it was imperative that new head coach Doug Marrone found a linebacker to anchor the middle of the unit.
The Bills found that player and then some in Oregon's Kiko Alonso.
Not only do Alonso's 159 tackles lead all rookies, but they rank third in the NFL. He also showed an affinity for making big plays, finishing third among all linebackers with four interceptions.
It's a season that will likely net Alonso the Defensive Rookie of the Year award, and it absolutely merits inclusion on this list.