For Jim Kelly the focus of his celebrity classic gala and golf tournament is always on the kids and causes he's raising money for in the Western New York community.  After 32 years, the Kelly for Kids Foundation has granted more than $5 million dollars to children's charities such as Camp Good Days, Kids Escaping Drugs and Hunter's Hope.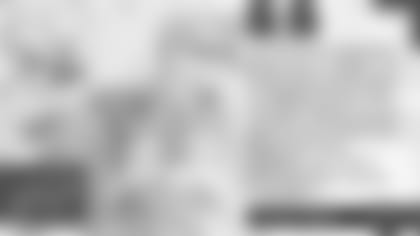 But on Monday, the focus seemed to shift towards Jim's health as his friends and family continue to rally to support Jim during his fight with the latest bout of cancer.
"It affects all of us," said Pro Football Hall of Famer Bruce Smith. "Not just the victim of this horrible disease. You know, through prayer, through compassion and through love, we hope that we're doing our part to support Jim in letting him know that we care an awful lot about him."
Kelly had an operation in March to remove cancer from his jaw. He has been battling to regain his health for the past three months with the support of his family and former teammates along the way.
"You just never know with these types of things," said Pro Football Hall of Famer Thurman Thomas. "You know, it could go away and come back aggressively again, and so it's always important to have the friends around, have the family around. Jim has a lot of support, not only from the Buffalo community, but pretty much everybody around the country."
Jim has been courageous in his public fight against cancer.  On Monday, he announced that he will be honored with the Jimmy V Award at the 2018 ESPYs on Wednesday, July 18 in Los Angeles. The award, named after the late North Carolina State basketball coach and ESPN personality Jim Valvano, is given to a deserving member of the sporting world who has overcome great obstacles through perseverance and determination. Former honorees include former Bills tight end Kevin Everett, who was paralyzed due to a spinal cord injury in 2007 and former NBA coach George Karl who battled neck and throat cancer.
"I just know in my heart that the good lord has put me in this situation to help not only those people out there who are suffering from cancer but little kids too who are going through tough times [and encourage them] to keep fighting and never give up because you never know," said Kelly.
Kelly not only received support from his former Bills teammates, but Hockey Hall of Famer and head coach of the Buffalo Sabres Phil Housley attended this year's event. He and Kelly began their friendship back when they were both players in Buffalo.
"It's incredible what he's done for this community in the way he's given back," said Housley. "I was at his first golf tournament back in the day in the 80s with all the quarterback club. I really enjoyed my time and my relationship with Jim, sort of growing up together in Buffalo, and those were great times. Good years to be together. But what he's done and what he's accomplished, 32 years of selling out this golf tournament and giving back to the community, he's really a special person."
Despite the struggle Kelly has gone through over the past few years, with his cancer being on and off, he remains vigilant to stay strong and fight to show others that they can fight alongside him. Still, even when they are not all gathered on one golf course, Buffalo legends stay in touch in support of Kelly.
"Not a day goes by, a week goes by that somebody is not reaching out to me," said Kelly. "We're here for each other. Whether it's Bruce, or Darryl, when he was going through tough times, or Cornelius, or Tasker, I mean I could go on and on. Even when Kent [Hull] went to heaven, we have been there for each other every day."