In Week 13, players around the NFL showcased cleats that represented charities of their choosing. Approximately 26 Bills took part in the My Cause My Cleats initiative. After the game against the Patriots, select Bills players took it a step further and put up their cleats for auction at NFL Auction.
Players such as Dion Dawkins, Eric Wood, Micah Hyde, Preston Brown and many more elected to donate their game-worn cleats. On top of raising awareness, 100 percent of the proceeds from the auction will be designated to the players' non-profit organizations.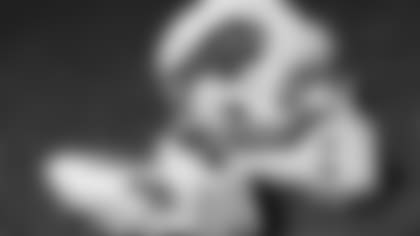 For Bills rookie, Dawkins, he's raising awareness for sick children. His custom cleats feature artwork from patients at Buffalo's Oishei Children's Hospital, which is the organization associated with his great cause. "Anything to help a bigger cause, I'm all in," said Dawkins.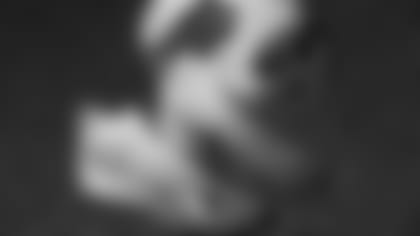 Hyde, a first year Bill, is supporting a cause near and dear to his heart. He wants to raise awareness for the lack of funding for youth athletic programs and academics. Hyde, along with his brother and sister, were raised by just their mother.
On Sunday, he wore cleats that are reminiscent of his childhood. After the game, they were donated to his own organization, IMagINe For Youth Foundation. What started as a school project, has now become life's work for Hyde. He started the foundation as an undergraduate at the University of Iowa.
"I talked to the staff, it's actually my foundation, IMagINe For Youth. We were either going to auction them off or the NFL was going to, so we just picked the NFL," Hyde said. "It's just a great cause. It's awesome to raise awareness, be creative, and design our own cleats we're able to wear in games."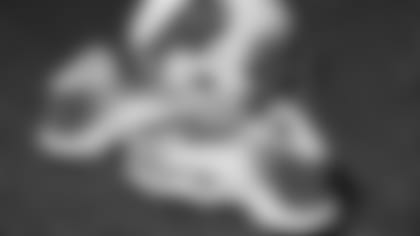 Buffalo's longtime center, Wood, is raising awareness for pediatric cancer. His organization, The Eric Wood Foundation, is associated with the cause. The organization provides seriously ill, special needs, and physically challenged children throughout the Greater Buffalo region with daily encouragement and life-changing experiences. Wood was inspired to start the foundation by his brother Evan, who passed away at age 11 from severe cerebral palsy.
On Nov. 13, The Eric Wood Foundation raised $57,500 for in-need Greater Buffalo children and families. For his work off the field, Wood's been named the Walter Payton Man of the Year for the Bills in the past two seasons.
"Just trying to raise as much money as I can for sick children and their families here in Western New York," said Wood. "If that means auctioning the cleats off, and letting the kids design them, whatever will help them out the most is what I'm all about."
Similar to Wood, Brown's raising awareness for (childhood) cancer. He's doing so through Brian Moorman's P.U.N.T. Foundation, who makes a difference in the lives of children in Western New York who are fighting cancer. The foundation provides assistance, valuable family-centered programs, and events designed to enrich their lives.
Brown's cleats against the Patriots were conveniently decked out in Bills blue and red. Like Dawkins, they were designed by kids at Oishei Children's Hospital.
"I was supporting Brian Moorman's P.U.N.T. Foundation with children's cancer. I met some kids, they designed the shoes, and I wear them on Sunday and give them away after that," Brown said. "This was definitely a fun event. It's a great cause and I love what the NFL is doing."
Other players auctioning off their cleats include ...