Former Bills legend Stevie Johnson and second-year cornerback Kaiir Elam are teaming up to help gather school supplies for children as many Western New York schools prepare to open their doors for the 2023-24 school year.
Elam, who met Johnson through mutual friends, said that when he decided he wanted to give back to the city of Buffalo, partnering with the former receiver was an easy decision.
"He's just like the mayor of Buffalo. … he loves Buffalo so much, he's always here," Elam said. "Some kids in the inner city might not be able to have what they need for school, so I hit him up because I know he's very popular and has all the connections and said 'Hey, do you want to give back to the city of Buffalo?'"
Elam and Johnson will be hosting their inaugural School Supply Drive Aug. 21 at The Westin Buffalo Courtyard from 10 a.m. to 5 p.m.
Johnson tweeted that both the Built in Buffalo Podcast and ShopTalk Podcast will be available to give attendees "time to speak up your platform." He also said that there would be other "local celebs" in attendance. Admittance is free with a school supply donation.
Elam said it was important to give back to the younger generation of Buffalo residents because they are the future of the city and beyond.
"They are what's to come and I feel like we should pour more into them," Elam said. "I might be helping out the next president, the next astronaut, the next CEO of a company."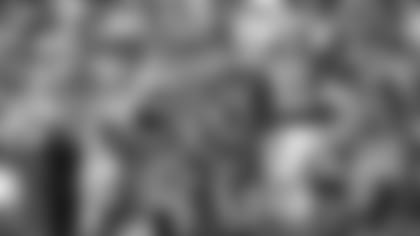 Elam's father, Abe, a former NFL defensive back himself, grew up in Riviera Beach, a town with one of the highest crime and unemployment rates in Florida. In a 2018 interview with The Athletic, Abe Elam said that football was a way out for him and his brother and that Kaiir was "blessed to have parents take care of him."
"Some kids in every city, they don't have two-parent households," Kaiir Elam said. "They might not have money for food after school or be able to get a car ride. So just being able to lessen that burden on them."
It's clear that Elam is inspired to give back to the Buffalo community, a community in which, Elam says, he has grown into a man.