LeSean McCoy knew that Robert Foster's attitude had to be addressed.
Yes, the offense had been struggling to score points. They had been shut out at Green Bay and managed just 13 points in each of their two games that followed. And Foster saw his playing time dwindling with each passing week. But for an undrafted rookie to be grousing about playing time was out of line.
"At the time we weren't doing well, and everybody was frustrated," McCoy told Buffalobills.com. "He's a young kid and he has tons of talent that you can see. I've seen players like him before and what they've become, but I had to talk to him."
Foster had been praised by the coaching staff for his solid work ethic and willingness to put in extra time to master the offense through the spring and early part of the regular season, but it wasn't coming together with any measure of consistency. Foster's hold on a roster spot was getting precarious.
Seeing the writing on the wall that Foster's time on the 53-man roster might be short and feeling that the receiver had the ability to do more for their offense, McCoy had an animated one-on-one talk with the rookie.
"I said, 'Instead of complaining about this or that, get better. Show the coaches you should be playing,'" said McCoy. "I felt like he felt so entitled like he was on scholarship. I told him. 'Hey man, you haven't done s—t here and once you stop complaining, go out there on scout team and work hard and bust you're a—in the weight room. Know the plays and be smarter.'"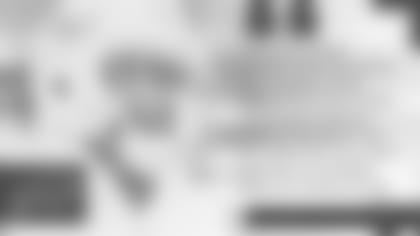 Foster thought he was working hard, but the anger in McCoy's voice made it clear to him that he wasn't doing nearly enough to succeed at the NFL level.
"Shady came up to me and said, 'Look, this ain't college no more. You haven't done anything since you've been here,'" Foster recalled. "That's big props to Shady for doing that. I always felt like I worked hard. Shady was the first one in the Bills organization to check me here. That's why I give him props. There are a lot of people who spoke to me, but not one-on-one in an angry manner. He wanted the best out of me."
McCoy felt Foster's mental errors in executing plays consistently were compromising his opportunities on the field.
"I told him, 'Go out there and go through your plays and know it,'" said McCoy. "'You haven't done s—t here to deserve anything until you go out there and earn it because you could be gone tomorrow.'"
Prophetically, Foster was cut by the team the day after his conversation with McCoy.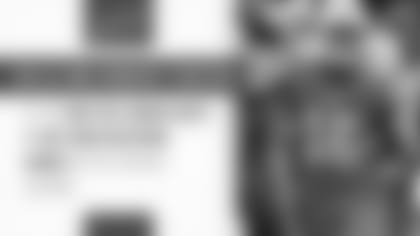 Foster returned to the team the following week on the Bills practice squad. The young receiver resolved to redouble his efforts to get back on the 53-man roster and make good on his next opportunity.
After a little over a week on the practice squad, McCoy spoke to Foster again.
"When he came back on the practice squad we talked again, and I could see his approach was different," said McCoy. "I told him, 'Hey man, I see the difference.' This was before he started playing well. Everything he's doing now on the field in games, I'm not surprised because he has a lot of talent. But now he's trying to maximize it. He's not complacent. He's asking questions. He's working hard. He's staying focused. All the things I told him he should be doing anyway."
McCoy relayed a personal story to Foster about how he made his mark as a rookie in the NFL.
As a 20-year old rookie, McCoy faced Tom Brady, Peyton Manning and Adrian Peterson in his first preseason. Despite being slated to start in each of these preseason games, McCoy was in awe of the All-Pro talents he was jogging past on the field during pre-game warmups. But none of them gave him the time of day.
"I ran right past them and none of them said a word to me," McCoy said. "They didn't know who I was. After those games I sat at my locker and I thought to myself, 'Dang they don't know who I am.' I decided right then I'm going to strain myself and kill myself and work hard to be the best I can be, so when we cross paths again they'll say, 'Hey what's up Shady.' That was the story I told him."
"I kind of took that and fed off it," said Foster. "It was a bigger wake-up call than getting cut because I really never had anybody check me. Hopefully I continue to satisfy my coaches and teammates and I can give them everything I've got."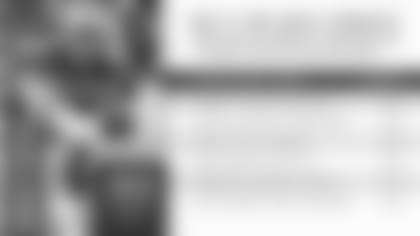 Since his Week 10 return to the 53-man roster, Foster has averaged 87.6 receiving yards per game and has provided eight plays of 25 yards or more, the second most in the league over that span.
If that's an indication of everything he has to give, week after week, season after season, McCoy believes Foster can be a player who years from now younger players will eventually jog past in awe during pre-game warmups.
"He has the potential to do the same thing," said McCoy. "He can play."