It's spoiler time for the Buffalo Bills. Their own playoff hopes extinguished, the Bills finish up the year with two cracks at making playoff life difficult, or even impossible, for divisional rivals.
It starts with a trip to Foxboro this week, and a matchup with the Patriots. Here are some of the top storylines for the rematch with New England this week:
1. CAN THE PATRIOTS LOSE THREE IN A ROW?
They haven't done it since 2002. It's been 16 years since New England suffered through a three-game losing streak (they lost four-in-a-row that year). The Patriots loss in Pittsburgh last Sunday dropped them into the third seed in the AFC playoff picture, behind the Chiefs and the Texans. And as the third seed, they'd miss the first-round playoff bye for the first time in nine years. New England has never advanced to a Super Bowl from the wild card round, where you must win three games to get to the big game.
Now, they get the 5-9 Bills and the 4-10 Jets at home to finish up their season. And a win against the Bills gives the Patriots their 10th consecutive division title—that's never been done before in NFL history.
2. BILLS BRING NEW WEAPONS TO THE RIVALRY
This week is Bill Belichick's first matchup with rookie quarterback Josh Allen, who seems to be making progress on a weekly basis. The Bills rookie will be challenged to identify and deal with the master's disguised coverages and pressure schemes.
And rookie Robert Foster has emerged as a legitimate deep threat in the passing game. He's averaging 24.6 yards per catch this year, the highest average in the NFL. And he's had three straight games with 100-yards or more in receiving yardage. Foster's emergence could mean extra attention from Patriots cornerback Stephon Gilmore, who's having his best season in New England.
3. WHO NEEDS THE DRAFT? (KIDDING)
It's a combination of injuries and production that has pushed six undrafted rookies into contributing roles with the Bills right now. Wide receiver Robert Foster, running back Keith Ford, offensive lineman Ike Boettger, cornerback Levi Wallace, linebacker Corey Thompson and defensive end Mike Love all chipped in against Detroit. And all six are likely to have roles to play in the final two games.
Head coach Sean McDermott says one of the best parts of having the undrafted rookies contributing is rewarding them for their hard work on the practice squad.
"I can walk into a team meeting room on a Wednesday morning and say that this player, player 'x,' earned the right to be brought up to the active roster," McDermott said this week. "I think they get a lot of motivation out of that and take pride out of that. That's the type of culture that we're trying to build in that you have to earn things here. These young men that I've mentioned that have all been brought up, they've earned it. So that's how we do things here."
4. DOES GILLETTE STADIUM MAKE A DIFFERENCE?
New England is unbeaten at home this year – 6-0 at Gillette Stadium. They've gone 3-5 on the road, including their last two losses. So, the Patriots must be eager to play on their home field, where the muskets fire after every touchdown.
But the Bills have not been overwhelmed by Foxboro the last few years. They've won two and lost two in their last four games at Gillette.
Thanks mainly to Josh Allen's contributions, the Bills have quietly landed in the top 10 in the NFL in rushing yardage. They're ninth in the league, averaging 125 yards per game.
But who gets the carries this week? Early in the practice week, all eyes will be on the health of veterans LeSean McCoy and Chris Ivory, neither of whom played last week. McCoy's hamstring and Ivory's shoulder may keep them on a limited practice schedule this week. Third-stringer Marcus Murphy suffered a dislocated elbow against the Lions, so his status is doubtful. Undrafted rookie Keith Ford got 41 snaps and 14 carries against Detroit, so he might figure into the running back mix this week. Stay tuned.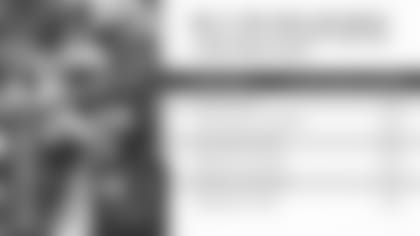 6. MONDAY NIGHT FOOTBALL REMATCH
The score was lopsided, but Buffalo's 25-6 loss to the Patriots two months ago felt much closer than that. The Bills were without the two rookies who've emerged as their top offensive performers since then: quarterback Josh Allen was out with his elbow injury, and wide receiver Robert Foster was on the practice squad.
Buffalo held New England to four field goals through the first three quarters of that Monday night matchup at New Era Field. But the Bills could only muster a couple of Hauschka field goals of their own, with Derek Anderson playing quarterback.
The Patriots broke through with an 85-yard touchdown drive early in the fourth quarter and they got a pick-six from Devin McCourty to cap off the scoring. The Bills were minus-two on the turnover table in the game; the Patriots didn't turn it over at all.
But it was a pretty good show from the Buffalo defense at a time when the offense was firing blanks. The Bills were in the middle of an 11-quarter stretch without any touchdowns scored. They've since found some production from their offense.
The only Patriot player whose future is more hotly debated is the quarterback. Tight end Rob Gronkowski has been discussed openly as possibly headed to retirement after this season. It could happen, as the 29-year old struggles with back ailments. He's missed three games so far this year, and his last two games have been rough — a two-catch outing in Pittsburgh last Sunday, and the botched coverage on the "Miami Miracle" lateral play two weeks ago.
ESPN analyst Damien Woody, a former Patriot, says Gronkowski is merely "a shell of himself."
Could this week be the last week the Bills have to go against Gronkowski? The Amherst native has played against Buffalo 14 times over his eight years in the league. Gronkowski has won 12 of those 14 games, with a total of 12 touchdowns scored.