For Doug Marrone and his coaches the pre-draft process has just begun with this week's practices at the Senior Bowl. He and his coordinators are taking in the sessions in Mobile to get a better feel for some of the top talent in this year's draft class. But just what are they looking for from the prospects? Marrone explained how he watches the players work.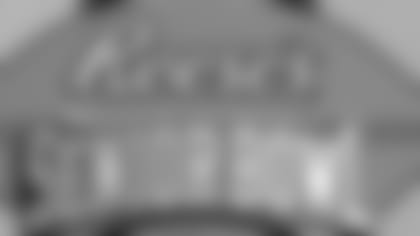 ](http://www.buffalobills.com/news/senior-bowl.html)
It began on Monday with the prospects weighing in. Obviously the height, weight, hand and arm length measurements are important and documented by each of the 32 NFL clubs in attendance. It's the first official measurements that personnel departments can rely on. It's also an opportunity to get a sense of the potential for a player's frame.
"You can see the players and there's some insight on that," Marrone said. "You look at the player and say, 'He can lose 'X' amount of weight, or his frame is this or it's not as developed as I thought or it's very developed.' So you get a chance to look at them from that standpoint. As coaches we have some ideal characteristics that we're looking for in terms of height and weight."
Where Marrone and his assistants can really get a better handle on a player's make up is on the practice field.
"You get a chance to watch them on the field so you can see them compete," he said. "You want to watch how they take instruction, what they do when the coach isn't looking at them. How they're running on the field, what their effort level is because if you're not seeing everything you want to see here that's a red flag." former offensive line coach Marrone admits that his eye does tend to drift toward where the linemen are working during individual position drills, but typically he'll pick one position group to focus on for a practice.
"I think it's difficult at least for me to watch a whole practice and come out there with any kind of opinion about anything, so I'll stick with one group and watch them the whole time."
Marrone usually puts himself right next to GM Doug Whaley so they can converse while taking in a practice. They'll also discuss any write ups that Whaley may want his head coach and assistants to put together on specific prospects.
"I'll sit with Doug (Whaley) and I'll want to look at a couple of people and then ask him who I should look at and get some reports in on a couple of players," Marrone said. "I think what's most important is how they interact with each other and watch how they challenge each other with their competitive nature out on the field. We're heard a lot of things about these players, but basically its things that we've just read. Now we get a chance to see them for ourselves and do our own write-ups."
The college scouting department along with Marrone and his coordinators also get the opportunity to sit and talk with most of the prospects. The Senior Bowl over the last two years has expanded the interview opportunities with a more structured format similar to that of the NFL Combine.
"They have position groups at night and it's like they run it in Indianapolis where they have a horn that blows and you have a certain amount of time," said Marrone. "But the other players who aren't involved you get a chance to sit down with them a little bit longer. The thing I like about doing it now is where they are now and where they're going to be when they get to Indy. What you're really trying to do is you're really just trying to find out who they are. I think the more time you have contact with them the more you can see."
Marrone tries not to carry any preconceived notions about any prospects going into a setting like the Senior Bowl knowing being there gives him the chance to make his own assessments.
"I think it'll be interesting. There's always someone that surprises you that wasn't on your radar and is suddenly on your radar," he said. "There are expectations of other players where you're walking out and saying, 'I thought it would be better.' I think that happens in everything we do.
"For us as coaches we're just part of the information collection where we have the ability to write a report and we do have a voice that contributes to the draft so Doug along with the scouts can make the best decision for our organization."