With a 10-3 record, the Buffalo Bills have the division lead in the AFC East and posses the No. 1 seed in the AFC as they get closer to earning a playoff spot.
While the Bills can not clinch the division in Week 15 against Miami, they can clinch a playoff spot.
Here are the playoff clinching scenarios:
Buffalo clinches playoff berth with:
3) BUF tie + NYJ loss + NE loss OR
4) BUF tie + NYJ loss + NE tie + LAC tie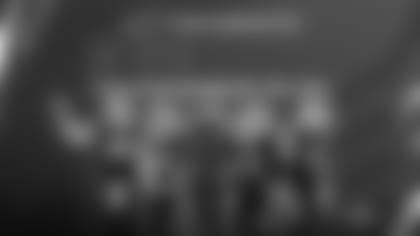 The earliest the Bills can clinch the AFC East is Week 16 and will need to beat the Dolphins and Bears the next two weeks.
The Bills battle the Dolphins this Saturday at 8:15 p.m. on NFL Network and locally on WKBW (Buffalo area only).
DOWNLOAD THE BILLS APP FOR THE LATEST BILLS UPDATES AND PLAYOFF INFORMATION