"We're building a football team. And we're building a football team to compete in the short and long term. And to be good for a long time," said Sean McDermott on Friday, August 11.
Short and long term. Two different visions, but not necessarily competing visions. That's what the Bills decision makers keep in the back of their minds as they put together the roster and make decisions about the team.
The blockbuster trades for WR Jordan Matthews and CB E.J. Gaines are the talk of the football world mostly because of what Buffalo gave away to get them—starting WR Sammy Watkins and starting CB Ronald Darby.
There are premium draft picks coming Buffalo's way next year as a result of the deals—the Rams second rounder and the Eagles third rounder. But McDermott says without the players, Matthews and Gaines, the deals wouldn't happen.
"Getting the players that we were able to get back – that's important," he said late Friday afternoon.
So what kind of players are headed Buffalo's way?
WR JORDAN MATTHEWS PROVIDES PRODUCTION**
Matthews is a talented, productive, possession-type receiver. He's averaged 75 catches in his first three seasons in the league with an average of six touchdowns per season.
He's been very productive with the Eagles as noted Friday afternoon by Philadelphia's Vice President of Football Operations Howie Roseman.
"We weren't picking up the phone and calling teams on Jordan because of his value to our team," Roseman told reporters in Philadelphia. "Certainly we know the production he had."
The Eagles were desperate for help at cornerback which made them pull the trigger. And Roseman admitted he was concerned about the Eagles ability to re-sign Matthews after 2017 as he could become a free agent next spring.
Matthews is also reliable. The four-year vet has played in 46 of his team's 48 games the last three years, missing two last season.
"He's a tough kid," says Bills GM Brandon Beane.  "I think he's one of five players in the first three years of his career have 65 receptions and 800 yards. It's a pretty good group he's in. He knows how to play."
Jordan Matthews size (6-3, 212 lbs.) and talent provides a different sort of skill set to Buffalo's wide receiver corps.
He'll be a nice complement to veteran WR Anquan Boldin who was just acquired four days ago. And Watkins departure opens the door for a speedy wide out currently on the roster to provide some explosive plays downfield.
Free agent pickup Philly Brown could benefit with the WR swap, as could WR Walter Powell and rookies Zay Jones and Dakiel Shorts.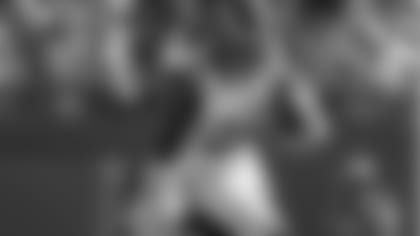 CB E.J. GAINES ADDS COMPETITION AMONG DEFENSIVE BACKS
The Rams drafted Gaines in the sixth round in 2014 and he immediately made an impact. He started 15 games in his rookie season and was named to the PFWA All-Rookie Team.
And after losing Darby in the Eagles deal, the Bills are looking for Gaines to vie for a starting spot in Buffalo.
"E.J. has started 25 games in this league," Brandon Beane says. "He was on the NFL All-Rookie team. So he has some pedigree. He's not walking in here not knowing what to expect. He'll compete with the other corners. He's not guaranteed a spot, but he'll come in and we'll see where it goes"
Gaines was sidelined for the entire 2015 season with a Lis Franc injury. But he came back last year to start 10 games for the Rams.
With Darby gone, the competition for the starting cornerback spot is likely to come from veteran free agent Shareece Wright. He started 43 games in his seven seasons in the league with the Ravens and Chargers.  Buffalo's second year cornerback Kevon Seymour may also figure into some playing time outside.
E.J. Gaines should fit into Buffalo's zone-based secondary scheme right away and is likely to battle with Wright, Seymour, and maybe some others for the starting role opposite Tre White.