Both Josh Allen and Tremaine Edmunds realize their time is now.
Despite entering only their second season in the NFL, the teammates believe they must step forward as leaders. During the first day of voluntary offseason workouts, Allen and Edmunds were the two chosen to address the media on behalf of the team.
"That says a lot," said head coach Sean McDermott. "It really does in terms of where we were last year, where we are now. Still a lot of work to do, but to have these two young men come out, from the way they carry themselves and represent the Buffalo Bills, I think it means a lot to not only myself, but to our football team, to our organization and hopefully our community."
Allen is trying to change the culture of the Bills. Something small like telling someone you're excited for them to be there is just the first step into building a winning team.
"As a young leader on our football team, to me, it shows ownership," McDermott said. "It shows ownership, and a lot of pride in what we're doing and his role on our football team. It's a step in the right direction."
He wants to build camaraderie and develop the relationships between players as they come into a new system. Allen knows it won't be perfect right away but that's the importance to starting the relationship immediately.
"I just wanted them to know that I was following and I was trying to stay up with everything that was going on and let them know that I'm happy to share anything with them," Allen said. "So just trying to reach out and get my foot in the door and start that relationship as quickly as possible."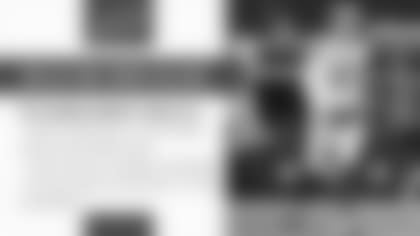 Allen did that despite admitting to not knowing how everything works since it's his first NFL offseason.
A leadership role for Allen is obvious as the quarterback. It's a requirement to play the position. Allen will be more comfortable in the quarterback room with more continuity and veterans like Matt Barkley and Derek Anderson returning for their second seasons with the team. The largest change is new quarterback coach Ken Dorsey.
"I'm looking forward to meeting the new guys and continuing the relationships with the guys that have been here," Allen said.
Allen has already taken Mitch Morse to his favorite wing place but admitted that his new center isn't too keen on spice.
In years past the Bills have sent out veterans like Kyle Williams or Lorenzo Alexander to speak when players return but this year it was the youngest player to ever be drafted into the NFL.
"You know it means a lot to me for these guys to trust me," Edmunds said. "I'm going to take the leadership they showed last year and try to do it my own way."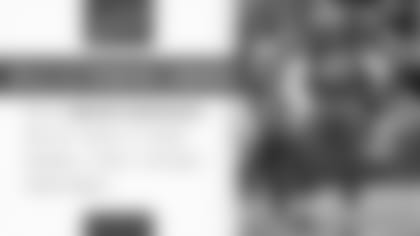 Edmunds is on the same page as Allen, he knows it's going to take a lot of communication to win games this season. The Bills have high expectations that they hold themselves to and a certain standard they have to keep.
Edmunds was named Defensive Rookie of the Month of December, the culmination of a full season of growth and development. Edmunds was more fearful of letting his teammates down than the task of being the middle linebacker and organizing the defense.
"That's what you want, that's the sign of a leader," Lorenzo Alexander said in December. "He wants to play so well that he puts guys on his back and leads us to victory. Being a young guy and a high draft pick and the 'mike' linebacker there's a lot that's associated with that position and that role."
Edmunds had to learn all new reads and angles coming out of college. He couldn't always trust his instincts and focused more on schemes than playing the game he's played all his life.
Edmunds now has the foundation laid with a year under his belt. Now he says it's about going back and finding what he can improve upon this year and go more in depth with his role. Edmunds wants to focus in on points that McDermott and defensive coordinator Leslie Frazier went over with him and take the next step in his game.
"I'm young, I'm ready for the challenge," Edmunds said. "I'm ready for the next step."