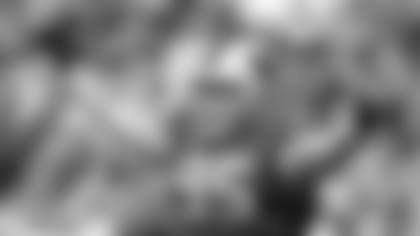 ](http://usafootball.com/all-fundamentals-team)

USA Football has selected Buffalo Bills DT Kyle Williams as a member of the 2013 USA Football All-Fundamentals Team, which honors 26 NFL players – 11 offense, 11 defense and four special teams – who exhibit exemplary football techniques for youth players to emulate.
The fifth annual USA Football All-Fundamentals Team recognizes NFL players who employ proper technique, particularly when blocking and tackling, which fosters better on-field performance and inherent safety benefits.
Williams stays low off the ball, keeping his pads below blockers to provide a small target. After exploding off the line on the snap, he gains ground quickly across the line through quick feet and proper hand placement.
Each player chosen for the All-Fundamentals Team will receive a $1,500 equipment grant from USA Football to donate to the youth or high school football program of his choice. Kyle has chosen Ruston High School in Ruston, LA - his former high school - as the recipient of his grant.
A fan vote will determine All-Fundamentals Team captains and USA Football will award each of the three captains a $3,000 equipment grant to donate and an All-Fundamentals Team helmet trophy. Voting is open through Jan. 29 so vote early and often HERE to put Kyle in the lead.
The USA Football All-Fundamentals Team was assembled with guidance from a five-person selection committee: Charles Davis (USA Football spokesperson, football analyst for NFL Network and FOX Sports), Herm Edwards (ESPN NFL analyst and former NFL head coach), Merril Hoge (USA Football board member, ESPN NFL analyst and former NFL running back), Carl Peterson (USA Football chairman, former NFL team executive and assistant coach) and Bill Polian (ESPN NFL analyst and former NFL Bills and Colts GM).
USA Football, the sport's national governing body in the United States, is the official youth football development partner of the Bills, the NFL and each of the league's other 31 teams.More on past USA Football All-Fundamentals Team players' techniques is available here.
2013 USA Football All-Fundamentals Team – Offense:
| | | |
| --- | --- | --- |
| | | |
| | | |
| | | |
| | | |
| | Larry Fitzgerald, Cardinals | |
| | | |
| | | |
| | | |
| | | |
2013 USA Football All-Fundamentals Team – Defense:
| | | | |
| --- | --- | --- | --- |
| | | | |
| | | | |
| | | | |
| | | | |
| | | Richard Sherman, Seahawks | |
| | | | |
2013 USA Football All-Fundamentals Team – Special Teams:
| | |
| --- | --- |
| | |
| | Cordarrelle Patterson, Vikings |
| | Stephen Gotskowski, Patriots |
| | |
| | |