Aaron gets a new deal (2014)
Just before free agency began in 2014, Buffalo opted to lock up converted-corner Aaron Williams to a long-term deal.
"Aaron Williams is a versatile player who has grown into a key playmaker for our defense in recent years," said Buffalo Bills General Manager Doug Whaley. "Aaron is the type of young, core player we targeted early in the process to retain for years to come and this will be our philosophy moving forward. By building on his improved play in 2013, we expect Aaron to continue to grow into a key contributor for the Bills organization."
Kemp calls it a career (1970)
Jack Kemp, QB for the Bills during the AFL Championship era, decided to end his football career and pursue his interest in politics. He went on to represent Western New York for nine terms in Congress, leaving the House for an unsuccessful presidential bid in 1988 before serving as Bob Dole's vice-presidential candidate in 1996. He died in 2012.
Gash joins the Bills (1998)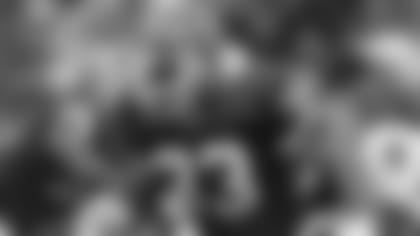 Buffalo signed bruising fullback Sam Gash away from the New England Patriots in free agency. Gash played three total seasons in Buffalo (1998, 1999, 2003) and paved the way for Hall-of-Famer Thurman Thomas, a 1,100-yard campaign for Antowain Smith, and Travis Henry's 1,300-yard, 10-touchdown season in 2003. Gash is currently the running backs coach for the Green Bay Packers.