When Chris Williams visited One Bills Drive on Wednesday, he sure got a taste of Buffalo.
"No. Not at all," he replied eagerly when asked if the snow scared him off. "I've spent four and a half years in Chicago. I like the cold weather."
Bills General Manager Doug Whaley admitted it added some difficulties to the process.
"Today's storm challenged us in terms of getting free agents in and out because teams like to get them in as soon as possible," the GM said. "It's important to have plans for all scenarios.  Today, we were prepared in dealing with this storm."
The Bills beat the storm in bringing Williams into town last night, and instead of letting today's snow get in his way, he's embracing it. The Vanderbilt product grew up in Baton Rouge, Louisiana – where the likes of a few inches of snow wreaks havoc – but was picked in the first round of the 2008 NFL Draft by the Bears and spent more than four seasons in that cold weather city. He knows well and has lived through the benefits of playing in a Northern town.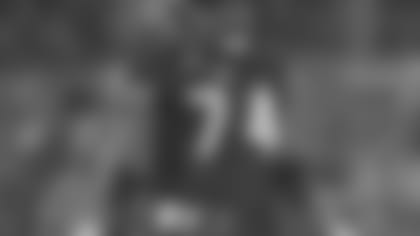 "I think it's an advantage. It's a true home field advantage with the fans here and the weather here," he said. 
The enthusiastic Williams might be happy to hear then, that Buffalo lays claim to the snowiest NFL city, beating out second-place Detroit by over 20 inches in 2014 to date. It's not colder than his former city, though. Averaging 27 degrees in the winter months, Buffalo beats out Chicago's 26-degree average and far outraces the NFL's coldest city in Green Bay.
Williams harped on the fact that none of this weather talk factored into his decision.
"I'd go to Antarctica to play for an opportunity."
He plans to move his wife and 3-year old daughter along with their soon-to-be new baby to Buffalo.
And with optimism about the city, the weather, and the football he'll be a part of in 2014, he's excited about the possibility of many cold-weather playoff games in the Bills' future.
"Come playoff time, hosting home games, that is what you want. It will be cold and snowing and it's hard for teams to come up here and win games," he said.
"I want to be a winner, I want to win the Super Bowl, and I think everyone here wants to do the same thing so I'm just excited for that."
Doug Marrone: "I know this is going to happen: it's going to be January and the snow will be coming down for a home playoff game" #Bills — Buffalo Bills (@buffalobills) November 29, 2013