The Buffalo Bills and ADPRO Sports are proud to once again partner to recognize some of the best coaches that Western New York has to offer through the 2020 High School Football Coach of the Week program. 
With games not being played in 2020, the Bills are taking this opportunity to recognize the outstanding work that our community's varsity football coaches have done with their programs both on and off the field. We will announce winners from both the Buffalo Region and Rochester Region over the course of eight weeks, with final Coach of the Year winners being announced at halftime of the Bills vs. Dolphins game on Jan. 3, 2021.
Winners will be selected by a panel of local high school football experts based on nominations which include information on the coach's commitment to their community and school, team academic performance, team off-the-field community service, coach/team support of youth football in their community, and health and safety protocols for their players.
Each selected Coach of the Week will receive a $700 grant from the Buffalo Bills and a $1,000 merchandise credit to ADPRO Sports.
Buffalo Region Coach of the Week – Eric Valley, Medina
Medina coach Eric Valley has been named the Week 3 Buffalo Bills and ADPRO Sports Coach of the Week for the Buffalo Region.
Valley has been on the coaching staff at Medina for 25 years, serving as the head coach for the past 13 seasons. After graduating from Medina in 1991, Valley played his college football at Cortland State. Valley returned home to Medina and started coaching in 1996. He was hired as a full-time art teacher in 1998 and added the title of athletic director in 2014. Valley has a record of 54-53 while leading the Mustangs to a league title in 2016. In the last six seasons, the football team has received the team scholar athlete award four times.
In addition to his responsibilities as varsity football coach and athletic director, Coach Valley brought unified sports to Medina and coached the unified basketball team for two years. He is currently taking over the varsity girls basketball team and has coached a number of other sports at the school, including
modified wrestling and modified basketball as well as JV and varsity lacrosse.
To help keep athletes at his school prepared for competition, Coach Valley volunteers year-round to train any student athletes with strength and conditioning. As AD, he created a paid strength and conditioning position for all athletics which has reduced injuries across all sports and levels.
Under the direction of Coach Valley, the entire football staff has been trained in proper tackling techniques, and Coach Valley and staff work closely with the athletic trainer to ensure the
safety of the players in regard to injury prevention, concussion management, and heat and hydration protocols. Coach Valley is currently working to create a brand-new fitness center on the district's campus.
Valley is heavily involved in the Medina community. He organized a mattress drive that donated over $2,500 to purchase mattresses for needy families in the Medina area. He organized and ran in the "Miles for Heils," a 5K run to raise money for a local family whose father passed away, and the "Coins for Coopers" fundraiser after a large family in Medina lost their home to a fire. Valley organized donations of money, appliances, and clothes and also helped the family secure new housing and facilitated moving the family.
Coach Valley works closely with the local youth football organization in Medina. During summer workouts, he includes sessions for kids in grades 2-8 and he and his staff often meet with youth coaches to discuss coaching practices, drill work, techniques, and strategies. Coach Valley and his staff are often present at home youth football games to support the young athletes.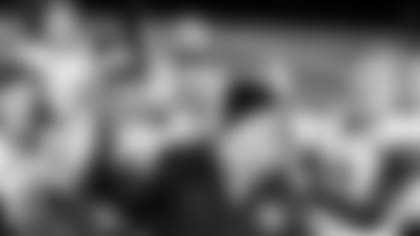 Rochester Region Coach of the Week - Justin Mann, Letchworth-Warsaw
Justin Mann, head coach at Letchworth-Warsaw, has been named the Week 3 Buffalo Bills and ADPRO Sports Coach of the Week for the Rochester Region.
Mann began his coaching career as an assistant coach at Warsaw, which merged with Letchworth to become a combined program in 2015. Mann took over the head coaching position at Letchworth-Warsaw in 2017 and finished his first season with a 4-4 record. Coach Mann then led his teams to back-to-back 9-2 records winning the Class C Section V title both seasons.
Mann's coaching duties entail balancing practice and game locations to make sure it is as easy and even as possible for his players from the two schools while also watching 10-plus hours of film each week. He does this in addition to working as a full-time corrections officer at Attica Prison, where he has worked for 11 years. Mann played football at Warsaw, from which he graduated in 2003.
Strength and conditioning for his players is an important part of Coach Mann's program. Mann is working on getting a member of his staff certified in strength and conditioning and a new weight room is currently being constructed in Warsaw.
Mann is also active with the youth programs in the area. His coaching staff holds mini coaching clinics for all of the area youth coaches, covering topics from skill development to incorporating the offensive system of the varsity team. The varsity players also go to youth practices to work with young players in the community in early August before their practices begin. Many of the varsity players will attend youth games on Sundays to see the kids again.