Below is the 10th edition of Mock Draft Watch – a rundown of the latest mock drafts compiled by Buffalobills.com via local and national NFL reporters.
April 19 – Charley Casserly, NFL.comNo. 8 – G Chance Warmack, AlabamaAnalysis:  I still believe Ryan Nassib ends up as their quarterback somehow.
April 22 – Joe Buscaglia, WGR 550No. 8 – QB Ryan Nassib, SyracuseAnalysis: This is the first time I've mocked Nassib at eighth overall, and it may not be the last. As I've been saying over the past week, it's becoming more and more apparent that the Bills will select a quarterback at eighth overall. It comes down to Matt Barkley and Ryan Nassib. Who do they like more? That truly is the question that I don't have the answer to yet. Most national reporters caught wind on Sunday that the Bills are zeroing in taking a quarterback at eight, with Nassib being the guy in their opinion. While it certainly is a distinct possibility, it's not an open-and-shut case. Barkley definitely still plays in to the equation. But since my mock drafts are more of the type to analyze different scenarios that could happen on draft day, I figured it'd be prudent to put Nassib here at least once. A trade down and still having their pick of the litter is something that would be the ideal of the Bills, but the Jets having two first round picks may scare them out of that line of thinking now.
No. 41 – TE Vance McDonald, RiceAnalysis: Thinking of the potential mismatches a player like McDonald can create, the Bills select the the combine standout and hope he can become the next gameplan altering tight end in the NFL. If you're looking for a physical freak, McDonald is just that. For comparison's sake, here is McDonald's stature and athleticism compared to another tight end that Bills fans are still very sore about passing on in 2010.
No. 71 – CB Darius Slay, Mississippi StateAnalysis: If you just read the blurb about Mike Glennon to the Cardinals, then this pick will certainly make sense. Darius Slay has very natural talent, experience in press-man coverage and possesses the kind of size (5-foot-11, 192-pounds) and speed (4.36 40-yard dash) that teams covet. However, Slay started only one year for Mississippi State after transferring from Itawamba Community College. He may not be ready to contribute as a starter immediately, but he can certainly develop in to a good one. It's worth the risk here. Who knows, he may even win the job outright from Leodis McKelvin and Ron Brooks.
No. 105 – WR Chris Harper, Kansas StateAnalysis:   The Bills elect to take a receiver, and one that could be exactly what they're looking for. Undervalued due to the quarterback play at Kansas State, Chris Harper is a physical receiver that can go up and make a contested catch. He won't wow you with his speed, but he's got enough ability to play on the outside in an offense. Standing 6-foot-1 and 229-pounds, bigger receiver managed to run a 4.55 40-yard dash.
April 22 – Dane Brugler, CBS SportsNo. 8 – QB Ryan Nassib, SyracuseAnalysis:  We know the Bills will draft a quarterback at some point this draft, but will it be in the top-10? With new head coach Doug Marrone and his familiarity with his former quarterback Ryan Nassib, the Orange passer is a real possibility with this pick if the Bills front office doesn't want to risk missing him later.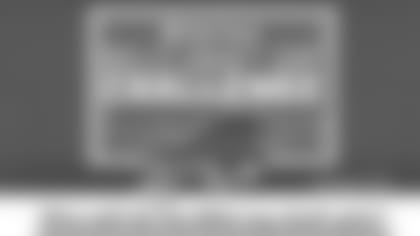 ](http://www.buffalobills.com/fans/mtbank-draft-day-challenge.html)