April 17 – Don Banks, SI.comNo. 8 – G Jonathan Cooper, UNCAnalysis:  Believing that they'll try to get their future quarterback in the second round or perhaps by trading back into the lower reaches of the first (it's pronounced NASS-ib), I expect the Bills to make the relatively safe play here and take Cooper, making him the fourth consecutive offensive linemen selected and the fifth in the top eight slots.
April 17 – Joe Buscaglia, WGR 550No. 8 – QB Matt Barkley, USCAnalysis:  With the way the Buffalo Bills talked on Tuesday during the pre-draft luncheon, saying there were two-to-three franchise quarterbacks available in the 2013 NFL Draft, it has fans expecting a quarterback to be taken in the first round. If they truly believe they are franchise players, then you do not wait for the second round and hope one of them falls. A franchise player indicates that it's someone that can help turn things around with a team that sorely needs it. With Smith off the board, this comes down to Barkley versus Nassib. From a talent standpoint, I think Barkley is a better fit for the Bills' scheme. Nassib knows the scheme and could step in day one, but Kevin Kolb gives the Bills the opportunity to not have their rookie know the scheme before they walk in the door
No. 41 – WR Justin Hunter, TennesseeAnalysis:  It's obvious the Bills are very interested in adding a big wide receiver and have remained interested in Hunter throughout the draft process. Buddy Nix reaffirmed that the team is looking for a wide receiver to be open when he's not, and Hunter can serve in that role. His presence gives the Bills flexibility to kick Stevie Johnson or T.J. Graham inside whenever they want.
No. 71 – CB Darius Slay, Mississippi StateAnalysis:  In certain need of another cornerback to compete with Leodis McKelvin and Ron Brooks for the starting job, I believe the position will be a target within the first three rounds. Aaron Williams being moved to safety sealed that fate. Slay is experienced in man coverage and blew up the combine with 4.38 speed. He's as good a candidate as any to be drafted by the Bills in this range.
No. 8 – LB Alec Ogletree, GeorgiaAnalysis:  Buffalo has needs all over and though there seems to be a lot of positivity around Tarvaris Jackson
 and Kevin Kolb, I wouldn't be shocked if the Bills still went with a quarterback. Numerous off-the-field concerns, including a four-game suspension at the start of the season and DUI last month, could ding Ogletree's draft stock. I don't think he escapes the top 10. He plays inside, outside, and can maneuver in either the 4-3 or the 3-4. Buffalo's loaded up on its front four in recent years. It's time the franchise addresses the linebackers.
No. 41 – QB Ryan Nassib, Syracuse
April 17 – Russ Lande, National Football PostNo. 8 – QB Ryan Nassib, SyracuseAnalysis:  With more and more people coming out and declaring that they feel Ryan Nassib is the top quarterback in the Draft, I do not believe the Bills will take the chance of waiting to try and pick him in the second round. With his experience playing under coaches Marrone and Hackett, Nassib could really shine in an offense that will be similar to the one he ran at Syracuse.
April 17 – Matt Smith, NFL.comNo. 8 – QB Geno Smith, West VirginiaAnalysis:  The Bills can talk Ryan Nassib all they want, but I'm calling smokescreen. This is where Geno Smith goes, because pinning your hopes on Kevin Kolb is lunacy.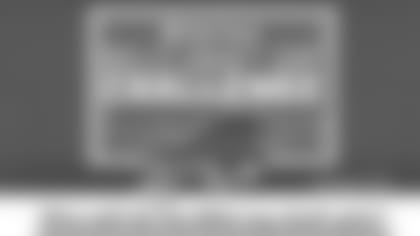 ](http://www.buffalobills.com/fans/mtbank-draft-day-challenge.html)