The 'On the Clock' series on buffalobills.com continues with just 25 days until the 2014 NFL draft as we explore league-wide trends and behind the scenes happenings with expert input from top-level decision makers and those on the front lines of the NFL personnel process.
Our second installment examines the way a team finds a Rookie of the Year type talent in the draft. Buffalobills.com takes an in depth look at the lengthy scouting process that led the Bills to select Alonso in the second round of the 2013 NFL draft. Alonso was named PFWA Rookie of the Year following his wildly productive 2013 season. The decision however, was more than a year in the making and involved every facet of Buffalo's pre-draft process. Here now is how that process unfolded.
2013 NFL DRAFT: DAY TWO
With Arizona on the clock in front of them set to pick 46th overall in round two, Buffalo's draft room heard Assistant Athletic Trainer Shone Gipson shout down the phone line from the desk in New York at Radio City Music Hall.
"The Cardinals are taking a linebacker."
Hearts collectively jumped into throats in the Bills draft room. Was the player they had targeted to fill their gaping hole at middle linebacker going to be snatched out from under them right before they were on the clock?
"Kevin Minter, LSU," said Gipson after a pregnant pause.
A collective sigh was forcefully released.
"At first we were like, 'Whoa,'" said Bills GM Doug Whaley. "Then we heard it was Kevin Minter. That gave us even more reason to take Kiko. At certain positions when one person goes teams take a run on those guys."
Buffalo quickly sent the card in for their 46th pick. With Kiko Alonso's name on it, a year of scouting, with a lot of extra due diligence, was complete.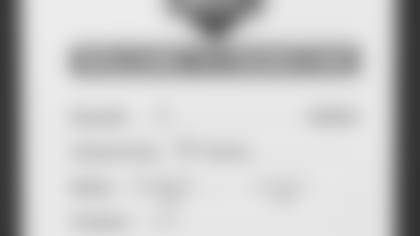 FIRST LOOK
Picking Kiko Alonso may have looked like an easy decision on draft weekend. The Bills were in need of linebacker help after losing Nick Barnett, a three down player, in the offseason. Alonso was the best on their board at the time. Make the call and your position need is filled with a proper value choice.
Arriving at the choice of Alonso however, began the previous May when the Bills scouting department attended the annual BLESTO meetings. BLESTO is an advanced scouting service that provides grades on players which serve as a guide for the 15 or so NFL teams that pay for the service.
"The hype was on Dion Jordan, but in reality it was Kiko Alonso making all their plays."
*-Bills scout Matt Hand
*
Oregon LB Kiko Alonso's name was on that list… barely.
"He wasn't rated the highest to start off with partially because there wasn't a lot to him," said Bills area scout Matt Hand. "There was just that Rose Bowl game when he was named MVP."
Hand and fellow area scout Brad Forsyth were the Bills western scouts assigned to cover the schools for most of the western conferences. Oregon naturally was in their territory.
A week after the BLESTO meetings, Bills then Assistant GM and Director of Player Personnel Doug Whaley gave Forsyth and Hand the task of putting together preliminary reports on Alonso among other players. They would not be submitting an official grade for the team's draft board. A more general grade of 'A' through 'D' was the aim at this point in time.
Putting on the tape of Alonso's junior season both scouts quickly realized that the grade provided by BLESTO was not consistent with what they were seeing.
"When I first put on the video I was really impressed with what I saw," Forsyth said. "Just athletically, instincts, size and strength, speed, everything matched up well with what you want to see."
"It was just his instincts to get to the football," said Hand. "As soon as the ball was snapped he was reacting and going right to it. His ability to play all the linebacker spots was a big plus. At Oregon they have a lot of different looks and he was very interchangeable which was intriguing."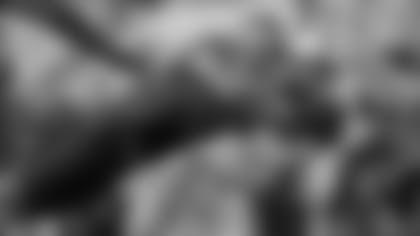 Some of the first words Forsyth put in his initial report on Alonso spoke to the linebacker's athleticism.
"I thought the scouting part of him as a player throughout that whole year was easy," said Hand. "The hype was on Dion Jordan, but in reality it was Kiko Alonso making all their plays."
The initial designation by Forsyth and Hand on Alonso as a player on tape was he was an 'A' player and communicated as much to Whaley. Alonso along with fellow teammate Dion Jordan were both top end players as far as the Bills were concerned.
When a school has top flight talent it requires more than just reports from the area scouts. At different times in the fall Buffalo would send Whaley and then Director of College Scouting Chuck Cook. GM Buddy Nix studied him on tape.
Most everyone was in agreement on the kind of player that Alonso could be for them. He was unanimously viewed as a player that could start right away as a rookie. The problem was there were off the field concerns that had to be investigated.
DIGGING DEEPER
Alonso was disciplined by Oregon for two alcohol related incidents in his sophomore year. Buffalo's two area scouts were going to need to do some digging.
"At Oregon they have a big enough staff where you can get the gist of everything that went on," said Hand. "After talking to enough people you could put it together and understand that Kiko wasn't a bad guy."
What was encouraging was after the second incident Alonso appeared to take the straight and narrow path, which the Bills scouts made sure he was staying on through other campus sources.
"You've really got to talk to everybody there and the people who are closest to him, who are around him the most to see what he has done to make the necessary changes," said Forsyth. "We had every indication that things were headed in the positive direction. He was doing the right things and he understood what he had done was very much a hindrance to himself and his career. So he made a change and it definitely worked out for the better."
SETTING THE BOARD
In advance of the NFL combine in late February, Buffalo's scouting department assembled to put together their initial draft board at One Bills Drive. The area scouts read aloud their reports in the room primarily for GM Buddy Nix and Assistant GM Doug Whaley to hear. Head coach Doug Marrone was also on hand.
Both Forsyth and Hand read through their reports for Alonso including his off the field incidents. Soon after, the questions began to come one after the other.
"It was pretty lengthy mainly because of the background," said Forsyth. "We really wanted to lay all that stuff out on the table for Buddy and Doug. You didn't want anything to surprise those guys. So for a guy like Kiko we spent more time on that than some of the other players."
Coach Marrone and Doug Whaley drove the question and answer session to the point where the rest of the scouting department in the room could tell the team's top personnel men were intrigued with Alonso as a player. That also meant there would have to be a lot more research done on his background and his personality.
SEPARATING PERSON FROM PLAYER
Forsyth and Hand were on the same page that the linebacker was a playmaker with great instincts and athleticism. His off the field concerns seemed to be in the past, but the whole picture of who Alonso was had yet to come into focus.
They needed to paint the picture of Alonso as a person, and they were warned rather early in their scouting efforts that Alonso was anything but a conversationalist.
Under the rules the Bills were finally allowed to talk to Alonso at the NFL combine. Hand made first contact with an informal interview near the players' hotel. True to form the "conversation" began and ended abruptly.
"You start off with the basic questions and move on to more in depth stuff, but it wasn't happening," said Hand laughing. "I was getting one word answers so it was like, 'Alright I'll move onto the next question.' I asked about 10 questions and the whole thing lasted about a minute and a half."
Had Hand not been given a heads up by the Oregon staff his impression may have dramatically affected what the Bills scout thought of Alonso in terms of being a fit for Buffalo.
It wasn't until the formal interview with Alonso in Buffalo's interview room at the combine that their questions about the linebacker's personality were answered. The Bills don't grill prospects for information about their family or ask obscure questions. They sit the player down and pull up the prospect's game tape and talk football. With Alonso there could not have been a better approach.
"When you start talking about big picture guys, who are as far along as he is about the game, he knew everything that everybody did on the field," said Bills GM Buddy Nix. "He didn't have any problems answering any questions. You asked about scheme, and what they were doing here, and who does this? He was right on, every time."
"He's a knowledgeable football player, but off the field he doesn't want to say too much," said Whaley. "He just wants to play football and live his life. He cares about his family and football and when you get him in his comfort zone, which is football, he flows."
"When we were able to just talk about football it was a lot better than talking about the stuff off the field, which I didn't really want to talk about anyway," said Alonso. "I knew I had to talk about that stuff, so I was fine with it, but when the team started to talk with me about football it was a huge relief."
Once Alonso was loosened up the Bills brass did ask more questions about the off the field incidents and how he planned to avoid such situations in the future.
"We got his side of what happened and what he's done to make up for the mistake and how he's going to go forward, how it's not going to happen again," said Whaley. "We took that and decided where we needed to do more research to corroborate what he was telling us."
The Bills were feeling better about Alonso being a fit as a playmaker in their defense, but they were not yet convinced. The big remaining question was if Alonso have the character makeup to play middle linebacker and be the quarterback of their defensive unit?
MARCH 14, 2013: PRO DAY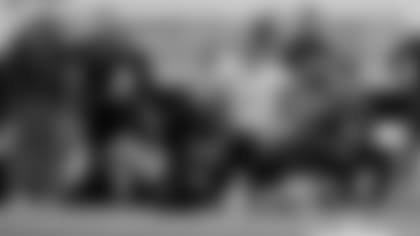 * *On March 14th, 2013 along with a host of his teammates, Alonso took to the indoor practice field at Oregon to conduct his on field testing. These were going to be the first concrete numbers that the Bills were going to get on Alonso after a season long wrist injury forced him to decline an invite to the Senior Bowl and kept him from participating at the NFL combine.
Alonso clocked a 4.74 40 time, posted a nine-foot nine-inch broad jump, a 6.96 three-cone time and a 30 ½-inch vertical. He did not bench due to the wrist injury. While those figures were part of the puzzle Forsyth and Hand were more focused on Alonso's interaction with his teammates and his parents who were also in attendance.
"He's walking around at the pro day and talking with his teammates and even when the pro day was over he walked out to the parking lot with three of his teammates," said Hand. "So I thought alright this guy might not say two words off the field, but his teammates embrace him. They like him. He's great around his parents. You just try to connect all the dots."
Forsyth and Hand also talked to Alonso's teammates to get a different perspective on him from that of the coaching staff. They helped provide a sense of what Alonso was like when he's not around authority figures.
"With that position of middle linebacker you want a guy who is the leader of men, much like the quarterback," said Whaley. "How does he interact? Does he help other teammates? Does he encourage them? Are they drawn to him? Does he galvanize the other players? That just reiterated to us that at heart people like this guy. He's not a bad guy. He just made a mistake."
SIGNING OFF
The Bills continued their investigative efforts to make sure they were at peace signing off on Alonso and investing an early draft choice on the linebacker if the opportunity presented itself.
With the scouting department assembled at One Bills Drive in mid-April calls were still being made to Eugene to make sure they had answers for everything on Kiko's off the field cases. The team's concerns on Alonso were not completely alleviated until the 11th hour.
"It went all the way up to a day or two before the draft when we were still calling out to sources in Oregon to get multiple accounts and updates," said Whaley. "By the Wednesday before the draft we had done enough research and we felt comfortable enough to say, 'If this guy is there we have no problem making him a Buffalo Bill.'"
DRAFT WEEKEND
In round one of the 2013 NFL draft the Bills swung a trade with the St. Louis Rams. The Rams, owners of the 16 and 22nd picks in round one gave Buffalo their pick at 16, their second round pick at 46 and swapped third round choices at 71 and 78. St. Louis also gave Buffalo their seventh round pick.
Suddenly armed with three picks in the top 50 the Bills were determined to land three starters with their first three selections.
"At that point, we knew we had a good chance to move back and still get the guy we targeted in the first round, and pick up an extra second," said Nix. "We wanted to get a receiver we thought was NFL ready, and we wanted to get a linebacker that could start for us."
Buffalo made QB EJ Manuel their first choice at 16 overall in round one. They then prepared for day two of the draft when they would have to make two picks with not much turnaround between them at 41 and 46.
As the pick at 41 fast approached Nix and Whaley determined that they could not wait any longer to land receiver Robert Woods and made him their first pick in round two.
"There were a couple of other receivers, but we thought there was a major drop off between Woods and the other guys on the board in that range," said Whaley.
With just four picks before their next selection, Nix and company had a radar lock on Alonso. One last time Nix approached his two area scouts about the Oregon linebacker.
"Buddy came over to us and asked us, 'This is a good player. Are you guys backing him on the off field stuff? You feel like we're not going to have any issues,'" said Hand. "Obviously you can't guarantee anything, but we were both confident that the off the field stuff was in the past and we both agreed to sign off on him."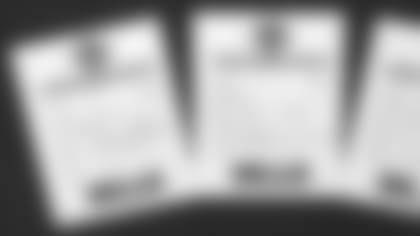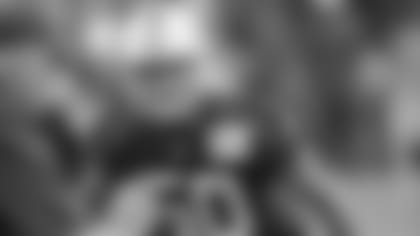 As much work as Buffalo's scouting department compiled on Alonso their projections on the linebacker at the NFL level can only go so far. The rest would be determined by Alonso himself and the men who would be coaching him.
Buffalo's personnel department knew that Alonso had a high football IQ. What they did not know was how well the rookie linebacker would not only absorb the new scheme, but apply and execute it as well.
"Going in there was some concern about whether or not he could make all the calls, and be forceful enough, and get people lined up," said Nix. "After the first week or so we were amazed at how quick he picked it up."
"I felt like that it was my job to lose going in and I would've been really disappointed if I hadn't gotten that job and started," Alonso said. "It was really important to me to take advantage of that."
Alonso's play through the spring and early parts of training camp made it evident that he would be running Buffalo's defense.
ROOKIE OF THE YEAR
"It's very rewarding to see a guy that we scouted through the whole process and then to come to Buffalo and play like he did and start building a great foundation. When coach Marrone came in he wanted a culture change, and I think Kiko was a great building block for that," said Hand. "It was very rewarding to know you've got a solid player for a long time."
"It was a collective effort by all of us in liking Kiko as much as we did," said Forsyth. "I think we all felt that he was going to be a good player for us, but I don't think we expected him to be that good that fast."
So how does a team find an NFL Rookie of the Year? In a word, process.
"We had to have that time," said Hand. "We sent an army through Oregon and we knew what we were dealing with, but we needed that process. We needed it. It benefited us big time."
"There is no easy answer," Forsyth said in finding a Rookie of the Year. "You need some luck with that. You feel good about what you see and what you put down in your report, but a lot of that you've got to put on Kiko. With his production during the year he lived up to those expectations and then some."