Staff Sergeant William Wilson III had many teams: family, friends, America, Buffalo, the Army, his units, Williamsville North, and the Buffalo Bills, to name a few.
On some he was a vital and driving member. On others he was an engaged participant. Some he rooted for from the sidelines.
But regardless of the form his participation took, the loyalty, humble passion, and good-natured energy he put toward each team was unwavering.
These traits, these teams, were a part of his being.
Billy Wilson was killed on duty in Afghanistan last March, wearing the "jersey" of a team he gave up much to be a proud part of.
His mother, Kim Wilson, said that true to Billy's character, her oldest of three was committed to joining the Army as a teenager where she knew his innate leadership would thrive.
"Even as a kid he was a leader and was always looking out for everybody else's wellbeing," she said. "From an early age, he put everybody else before himself."
He joined the service two years after graduating high school in 2005 and had completed two tours of duty in Iraq, with stays in Germany between his deployments to the Middle East. During his time in Afghanistan, his mission largely centered on training Afghan security forces to be self-sufficient, something he was unsurprisingly passionate about.Though they were never in the same unit, Army specialist Nathan Thomas, a best friend of Billy's since childhood, said his friend cared strongly about bettering the community far away from his home in Williamsville.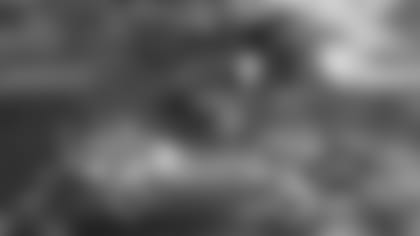 "He genuinely believed in what he was doing in Afghanistan," said Thomas. "That's the type of man he was. He was very, very humble and he knew there was a purpose to everything. He wasn't just going through the motions over there."
"He loved the kids there and he always said that's the reason he was there," Kim said. "He said a lot of people might say they should get out of there, and that they don't want them there, but when you see those little kids that don't want to live the life they're living, that's why he and his fellow soldiers are there."
He connected with the neighborhoods, with the people, with the kids of Afghanistan on the ground level. He lent them his loyalty and trust, and empowered them as he was empowered when he saw his work make change.
"He would light up talking about how he would help them pump well water, or pass out some treats, or communicate with them by learning a little bit of their language," Thomas said. "It didn't have to be a huge thing. The everyday, the small steps, made a huge difference in those kids' lives. He didn't have any sense of ego about him, and the kids responded to that."
So perhaps it was that much more of a shock when on March 26, 2012, Afghan forces turned on a soldier who so cared about his mission, fatally shooting him near a security checkpoint.
He had just returned to Afghanistan after taken his last leave at the latest date he could to give his comrades with wives and children the chance to spend the winter holidays with their families. And on his last leave, spending his first birthday at home in seven years, he got a final visit with many of his other teams – teams he had a reputation for bragging about.
"When he would come home on leave sometimes the guys would come home on leave with him because they wanted to see Buffalo," said Kim. "He loved it, he raved about it to everybody, and they still come and visit to this day."
"And he was a proud Bills fan no matter what their record was and they knew that," she added with a laugh. "He loved them. If people badmouthed them, he let them have it."
Thomas said anytime he was on leave and there was a Bills home game, Billy was there, tailgating with his buddies, no matter what the weather. If the game was away, everyone was invited to his house to watch it on TV.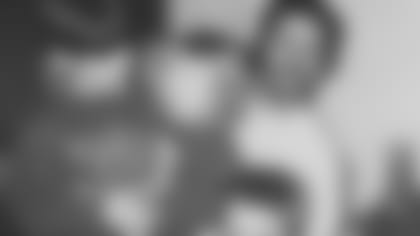 When he could, he found ways to watch the games abroad, and brought a collection of Bills memorabilia with him – including a flag and even a four-foot inflatable Bills player.
"When Billy passed everyone was writing to us, 'Go Bills, the Bills are going to win for you Billy,'" said Kim. "He took a lot of slack from his Army guys for being a Bills fan but when he passed they all said 'Okay, you made us into Buffalo Bills fans.' They're all rooting for the Bills."
The Wilson kids were true fans from the beginning when their grandmother took them to meet Jim Kelly. Billy remembered meeting the legendary Bills quarterback, who rubbed the top of his fresh buzz cut. As some of his first Bills memories were of Kelly during the Super Bowl years, that story wasn't soon forgotten.
Loyal to his team, Billy was the quintessential Bills optimist, a good-hearted fan through the ups and the downs of the season. His pride for Buffalo and his Bills were central to his character.
"Billy was red, white, and blue through," said Kim, "And that's for the Buffalo Bills and America."
He left wearing the jersey of one team, and representing his many others.
Whether in his family's living room, at an Army base overseas, or on the field at Ralph Wilson Stadium, where his many teams still gather, he will always be remembered.