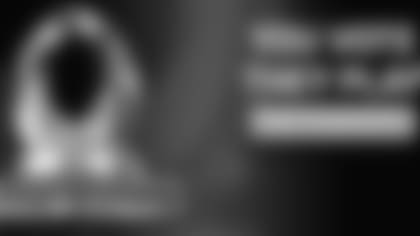 ](http://www.buffalobills.com/probowl)

Through Week 14, four Bills, including RB C.J. Spiller, are making a late push for Pro Bowl nods in fan voting.
Following the Bills-Rams game, S Jairus Byrd, DT Kyle Williams, Spiller and return man Leodis McKelvin each rank among the top fan vote recipients in the AFC.
Byrd has received 98,162 votes to date, second only to Ravens S Ed Reed among AFC free safeties. He leads the AFC with five interceptions (fifth in the NFL) and has forced three fumbles with 43 total tackles this season.
Williams ranks third among AFC defensive tackles with 174,186 votes, behind Baltimore's Haloti Ngata and Cincinnati's Geno Atkins. Williams, a Pro Bowler in 2010, leads the Bills defensive interior with 5.0 sacks and 39 tackles (25 solo).
C.J. Spiller leads a late charge in the fan poll and sits fourth in the AFC with 200,815 votes. Texans RB Arian Foster leads all AFC backs, ahead of Balitmore's Ray Rice and Patriots RB Stevan Ridley. Spiller's 6.6 yards per carry average in 2012 is second in the NFL and the highest mark in franchise history for a single-season. He has rushed for 944 yards on 144 carries with five touchdowns in addition to 34 catches for 354 yards and another TD through the air.
McKelvin sits fourth among AFC kick returners with 57,710 total votes, as the Ravens Jacoby Jones, Cleveland's Josh Cribbs and Denver's Trindon Holliday pace the vote. McKelvin is the only player in the NFL with two punt returns for touchdowns in 2012 -the first player in team history to do so – and leads the league with an 18.7 punt return average (23-431).
2013 Pro Bowl voting continues online and on web-enabled mobile phones at buffalobills.com/ProBowl through Monday, Dec. 17. Balloting concludes on Monday, Dec. 17 following the conclusion of *Monday Night Football. *The teams will be announced at 7 p.m. ET Wednesday, Dec. 26 on NFL Network's "Total Access".
The AFC and NFC All-Star squads are based on the consensus votes of fans, players and coaches. Each group's vote counts one-third toward determining the 43-man rosters that represent the AFC and NFC in the Pro Bowl. NFL players and coaches will cast their votes Dec. 20-21.