Steven Gilmore Jr. is racing through the opposing secondary on another long run to the end zone off a read option keeper. It's only JV football for South Pointe high school, but watching his younger brother's highlight tape Stephon Gilmore can only shake his head.
"There's a lot that looks the same," Gilmore says with a smirk.  
Nine years younger than him, Gilmore looks at his little brother making plays in his native Rock Hill, South Carolina and embraces the similarities. Gilmore Jr. plays the same two positions Stephon did for the Stallions, cornerback and quarterback. As a senior Gilmore led South Pointe to a state title in 2009. What the future holds for Steven has yet to be written, but his older brother is making sure he doesn't lose sight of the commitment he has to make."He's always asking me questions about what to do in certain situations," Gilmore said of his younger brother. "A lot of people are trying to compare him to me and saying he's Stephon's brother. I just told him to stay positive. Don't let the stuff people say affect you. He's got talent. I see it and he can make plays and that's what this game is about. I think he'll be a good player."
But Gilmore worries about the hype machine gobbling him up, the accolades and praise affecting his dedication to improving each year. That's why his parents are glad Stephon, one of six children, is their oldest. Supremely self-motivated Stephon provided the model for the four sisters and brother who followed.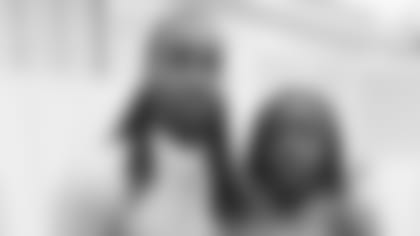 "He never really talked a lot, so when he would say something they would listen," said Linda Gilmore of Stephon. "Like now he tells them their grades in school are important. And right now my kids are really doing well in school with their grades. So I don't have to do homework with them. They take care of it. I don't have a problem with them going to church. Like my mother in law said, if you get the older ones on a good path the younger ones will follow."
Standards set
Self-motivation was never a problem for Gilmore even at an early age. So doing cone drills with his father in his driveway or staying late to do extra drills after practice was something he took on willingly.
"My dad, he was good in sports," Gilmore said. "He was the youngest of five, but there were four boys, so all of them played sports growing up. That's where I get my athletic ability."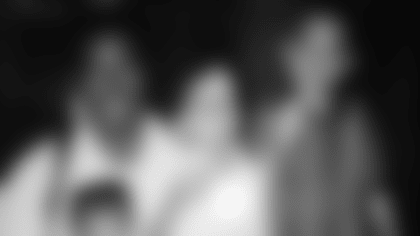 Stephon also saw firsthand how hard his parents worked. With his father Steven, a bail bondsman at the time, and mother Linda, a real estate agent, they both worked long hours and weekends. At age 15, he was routinely put in charge of his four younger sisters and brother while his parents were at work. So the teenage Gilmore had to watch over a handful of siblings ranging in age from four to 14.
"He accepted that responsibility really early and he never had a problem getting them to do what he said," said his mother. "He never complained about it. Stephon could handle it. If he had to do something he just did it."
The only hiccup for Gilmore came in his sophomore year when by his description he was "beaten badly" in a game while lined up at cornerback.
"I was playing varsity and I just got beat up," said Gilmore. "I wasn't fast enough, I wasn't strong. But after that game I promised myself that I would never let something like that happen to me again."
Leading by example
Gilmore's younger siblings witnessed his effort and dedication as they attended many of his games. His parents also made everyone aware of his success in the classroom. In fact Gilmore increased his course load his junior and senior years so he could graduate from high school early to enroll at South Carolina to participate in spring football practice and earn a starting role as a freshman, which he accomplished.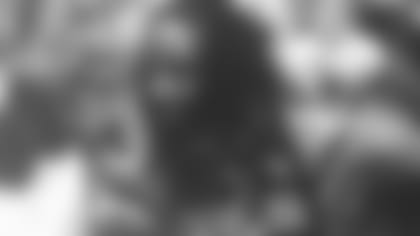 "He would win a lot, so I think he got a lot of respect from them because they saw how hard he worked," said Linda Gilmore of her younger children. "They saw his work ethic. He would get home and he wouldn't boast about his accomplishments. So I think growing up watching him and his work ethic affected them. He set the tone for them in terms of understanding if you want to be successful at something you have to work hard."
And though his younger brother Steven was just eight-years old when Stephon led the Stallions to the state title, he went to a good number of his brother's college games at South Carolina. The impact was undeniable.
"When I was growing up he knew what football was, but he was little. He still watched me in college and always came to my games. He's been around it so he knows what to do," Gilmore said. "Even when I go back home I work out with him sometimes. I show him some stuff. He wants to get better, but I told him it's not easy. I don't spoil him or anything. I make him work for everything he wants to get."
Gilmore tries to keep his younger brother from listening to the noise, whether it's in school, the local newspaper or worst of all social media.
"He's different from me," said Gilmore of his brother. "He talks a little more. Nowadays with social media you make a play and everybody is praising you in high school and I see him retweeting that stuff. It's just different now how kids gets praised. It's just different."
New lessons
Coming to the NFL as a top 10 draft choice of the Bills there was a new kind of hype as Gilmore began his professional career. No longer able to excel with just God-given athletic ability and a strong work ethic, Gilmore was eager to seek counsel from a veteran in Buffalo's locker room to learn the tools of the cornerback trade. 
The problem was there wasn't one readily available. Terrence McGee was in his last NFL season and spent more time in the training room trying to stay on the field. Leodis McKelvin was still working on his own game to play consistently week to week.
"When I came in I didn't have anybody," Gilmore said. "I had to learn on my own. I had to learn techniques. I told myself if I ever get a chance to do that with a young guy coming in that I was going to help him out. I was going to pass it down no matter what I was going through."
Lending wisdom
That's why when Bills top draft choice Ronald Darby walked through the door this past spring he made the rookie cornerback feel welcome.
"He's been real helpful from day one, since I first came in," said Darby.  "At OTAs he was watching over me when it came to my technique. He taught me how to be patient at the line, which I was having a lot of trouble with and he showed me how to get my head around. So almost everything. He took me under his wing and has shown me things to help better my game. And he's a good person overall."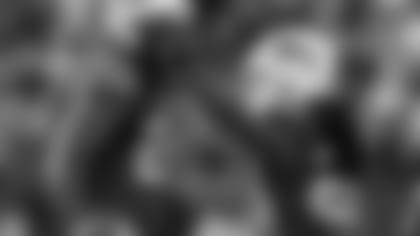 Blessed with great catch-up speed, Darby hasn't had to turn to that ability much. With Gilmore's help he has rarely been beaten off the line. In essence Gilmore has equipped Darby with tips that enable him to play more consistently than most rookies.
"He's a smart guy. He always asks questions," said Gilmore of his cornerback counterpart. "He's just a great athlete. He works hard. He's got great speed, so that's helped him out a lot. He's got a bright future in this league. He reminds me of myself when I was younger."
When asked how, Gilmore's answer is succinct.
"He works hard and he doesn't like people catching passes on him," he said. "That's just how I am."
More to share
Gilmore hopes his younger brother Steven has that same desire to excel. He thinks it's in him, he just wants to see it more often.
There are other athletes in the Gilmore family. Sisters Scarlet, 15, and Savannah, 13 both play volleyball. Scarlet is also a basketball player with eyes for the WNBA.
"My sisters play volleyball and ask me questions about how I was so good," Gilmore said. "It's hard to explain to a kid, hard work and stuff like that. You just trying to keep reminding them hoping that it may click one day. I try to be a good role model for them."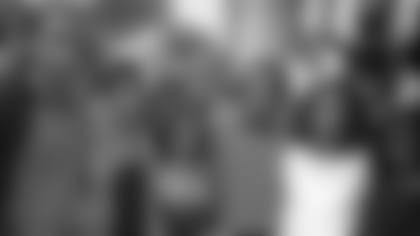 Gilmore's mother says, Stephon "has had binoculars on Steven" for some time. He knows he can help chart a successful course for his brother and feels compelled to assist him.
"I think Steven has capitalized on the education of being around the sport and it's all paying off for him now," said Linda of her youngest son. "He is in position to be the starting quarterback on varsity next year and he's excited about it. He's got athletic skills and smarts and a brother who can help."
Gilmore also keeps in touch with his oldest sister Sabrina, who is beginning an internship at Tennessee and Sierra, who is in college as USC-Aiken.
"Everybody is doing their own thing," he said. "I send them stuff. I just spend as much time as I can in the offseason with them. I just try to be a good example for them and help them be successful in life. My main goal was to be positive and try to help them be a good person."
As his mother sees it, Stephon has served his siblings as much more than a brother.
"He feels like he's more than their brother," said Linda Gilmore. "We've always been there for our kids, but he knows they respect what he says, so he'll get on them about things. They listen and respect his opinion a lot. He's almost like an uncle. They look up to him and he takes it to heart."
A new pupil
Passing on knowledge about how to be successful in sports and life have come naturally to the oldest of six siblings. Now that Gilmore is the father of a newborn son Sebastian, who his wife, Gabrielle gave birth to this past spring, his experience in setting the example leaves him as calm and sure of himself as he has ever been.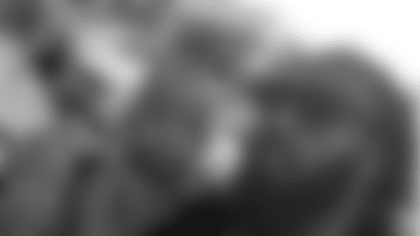 "I've been through a lot with my siblings so anything my kid asks me growing up as he gets smarter and older I'll have plenty of experience to tell him anything he needs to know," said Gilmore. "It's just a little different because I know he's mine. He looks like me. It's just changed my perspective on life. Seeing him grow every day and seeing him crawl, it changes you for the better."
Gilmore went through a lot of noisy nights with his five younger siblings. He admits it was fun, but he doubts he'll have a family quite as big himself.
"It was just too crowded for me even though I enjoyed it," he said. "I've done the big family already, so probably only two kids for me, maybe three."
Valuing knowledge
Poised to have the most productive season in his four-year NFL career, Gilmore is only now reaching the full potential the Bills envisioned for him when they made him a top 10 pick in 2012. The cornerback has always demonstrated an unrelenting desire to improve. It just took a little longer learning things on his own. Gilmore's leadership however, was never assumed to be part of the package, and it might prove to be just as valuable.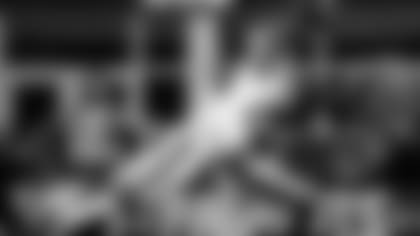 His guidance has made them one of the best cornerback tandems in the NFL this season. Gilmore's willingness to pass it on has put Darby on the fast track for NFL Defensive Rookie of the Year honors.
President John F. Kennedy once wrote that leadership and learning are indispensable to each other. At just 25 years of age Stephon Gilmore seems to understand those words more than most.
"That's what it's about, older guys teaching the younger guys to be great," Gilmore said. "That helps a generation from now and it helps the team out. If all of us are playing at a high level then we win games and that helps all of us."