The community-wide, health and wellness initiative, which began on Monday, October 6 and runs to Sunday, November 16, is aimed at motivating participants to get healthier by meeting weekly goals and completing daily challenges for points to win prizes.
Through the first two weeks of the Challenge, participants have logged more than 3,600 hours of exercise, including push-ups and jumping jacks prescribed by the Bills training staff, while consuming more than 37,000 servings of fruits and vegetables and 63,000 glasses of water. They have also received a buffet of better eating tips, including recipes for yummy, yet healthy game day snacks.
"It's wonderful to see so many Western New Yorkers have been inspired to get active and eat healthier. By encouraging simple, everyday changes, the Independent Health and Buffalo Bills Health & Wellness Challenge is helping these participants take steps toward improving their health and well-being," said Michael W. Cropp, M.D., president and CEO, Independent Health. "Even though we're now into week three of this exciting initiative, it's not too late to be part of the team by joining the Challenge."
In addition to the benefits of a healthy lifestyle, Rachel Marciniak of Cheektowaga and Evelyn Wackett of Buffalo were randomly selected from the roster of participants as the first two winners of the Challenge's weekly prizes. Rachel won a Fred Jackson autographed mini-football helmet and Evelyn was awarded a C.J. Spiller autographed football.
Participants in the Health & Wellness Challenge earn points by meeting three main weekly goals: 1) Exercise three times per week for at least 30 minutes, 2) Eat five servings of fruits and vegetables every day, and 3) Drink eight glasses of water each day.
Participants can also complete one daily challenge for additional points to gain more chances to win.  Each challenge integrates health tips to help them learn about fitness and nutrition to stay healthy even after the challenge is completed.  Participants receive daily emails as a reminder to log-in and learn about that day's challenge.
Throughout the Challenge, competitors will have a shot at turning their exercise and nutrition points into prizes – including two tickets to Super Bowl XLIX, on February 1, 2015, at University of Phoenix Stadium in Glendale, Ariz., plus airfare and accommodations. Other prizes yet to be awarded include autographed memorabilia from Mario Williams, EJ Manuel and Sammy Watkins, plus two tickets and two pregame on-field passes to the Buffalo Bills vs. Green Bay Packers game on Sunday, December 14 at Ralph Wilson Stadium.
The number of points earned throughout the Challenge will determine the number of chances participants have in the weekly and grand prize drawing. Competitors must be at least 18 years of age to win. Complete rules and prize details are available at the Challenge website: buffalobills.com/thechallenge.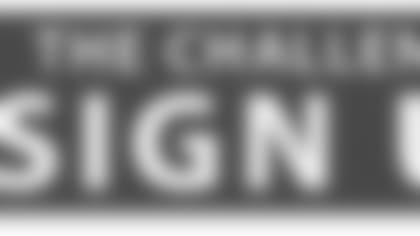 ](http://bills.sparkpeople.com/myspark/register_bills.asp)