It's a Baby Boomer tale of old. A son heads off to college and returns home for the holidays, looks under his bed, and finds his entire collection of player cards long gone, given unceremoniously to the garbage can by his mother months ago with no hope for return.  Years later, he finds out that Hall of Famer's rookie card he knows was in mint condition when it was thrown to the curb is now worth more than he, or his mom, would have guessed.
Whether for nostalgic or monetary value, player card collecting that began as a way to get to know a favorite player's stats or start conversation with grade school friends about the NFL have become hot commodities in today's world.
Greg Tranter is a Bills fan who understands both their sentimental and commercial significance. One of the foremost collectors of Bills memorabilia of all kinds, Tranter says he has every Bills player card ever made.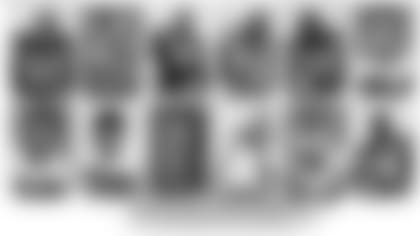 ](http://www.buffalobills.com/media-center/photo-gallery/Throwback-Thursday-1964-Topps-Player-Cards/23ca476d-fac0-405b-bae6-7b8d2ba08836)
"My dad took me to my first Bills game when I was 8 years old at the old Rockpile and I just fell in love with it," Tranter said. "It happened to be the same year that I bought my first football cards in 1965. They're still my favorite cards."
A historic year in Bills history, Tranter was witness to the 1965 championship winning squad led by quarterback Jack Kemp, his all-time favorite Bill. As a token of the past, memories of the innocent happiness that came from opening his favorite player's card have not been lost on him through the years.
"Cards were a way for you to get close to your team and close to the players that you liked," he said. "I can remember buying my 1965 Topps and I got Jack Kemp. I thought, 'Well, wow, I got a card of Jack Kemp. He's my favorite player. This is really cool.' It gave you a connection with the players, with the team, with your friends."
Some say the ease of finding info on your favorite team or player online has changed the way people think of football cards. Instead of finding the height, weight, and statistics on the back of a card bought at the corner store, the internet gives instant data, countless photos, and video highlights – far more than a 2-dimensional printed rectangle can provide.
But Tranter attributes the decreasing popularity of player cards today to more than just technology. Stick with him here - the evolution of the football player card industry is a lesson in basic economics.
"Up until 1989, there was only really only one manufacturer of cards. You were getting Topps, because they had an ironclad contract that said they were the only company that would produce cards of NFL players with their logos," he said.
A lawsuit changed that, and soon there were ten or more companies putting thousands of cards on the market, decreasing their value through proliferation. Essentially, Tranter says, the card market hurt itself by exploding their supply in the markets. Whereas a Jack Kemp card was not simple to come by in 1965, you wouldn't have to look too far for your favorite player's card today, made by a handful of brands. Not only did their monetary value go down, but so did their demand-driven public interest.
As a result, buyers began to realize that those few cards left from the '60s were gaining significant value.
"I tell my mother, she created an industry. She threw out my football cards, as did lots of mothers, so there were less of them out there," said Trantor, echoing the fabled story.
Assuredly, these mothers didn't know the effect their house cleaning would have on the economics of football cards. Sure, they knew there was a sentimental value, but at the time, the cards worth little more than the box they were in. Tranter remembers the days when he and his friends at the corner store to pick up a 5-pack of player cards for a nickel.
"It was all about the players back then. I'd trade to get all the Bills and somebody else wanted the Jets, so I traded Joe Namath away, which is today a thousand-dollar card," he reflected, laughing. "I wanted all the Bills. I didn't care about Joe Namath."
Undoubtedly, the collection of Bills cards neatly organized into 3-ring binders in his basement is worth a pretty penny – far more than their original value. But a true fan through and through, he doesn't do it for the resale value.
"I won't sell my collection," Tranter says. "I don't do it for the money. I do it for the love of collecting and for the love of the Bills. It's all about me being a fan."