Playoff hopes are still alive.
We don't need to spell it out for you. But we will. This game is B-I-G. There's one road to the playoffs from here on out, and it begins with a win over Green Bay.
Sammy might set a record.
Speaking of big things, Sammy Watkins needs only 22 yards to set the record for receiving yards by a Bills rookie. Lee Evans currently holds the record, set at 843 yards in 2004. Run, Sammy, run!
"Every week I try to be that guy to change the game and make plays," he said this week, perhaps with a hint of foreshadowing.
Alex Van Pelt will be back in the house.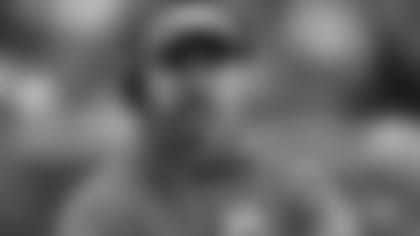 You remember him well. Alex Van Pelt, or AVP for short, was a member of the Bills quarterbacks room for nine years from 1995-2003, then jumped into a two-year radio career as a color analyst on the Bills Radio Network, then jumped into coaching on the offensive side of the ball with the Bills. Now he's the quarterbacks coach with the Packers, in charge of a Rodgers-led room that also includes one-time Bill Matt Flynn.
Bills fans – you will feel more appreciated than ever.
Sunday is the annual Fan Appreciation Game, and this year over 1,000 prizes including game-worn jerseys will be given out to random lucky fans. Even if you don't win, something that everyone can enjoy is half-priced hot chocolate throughout the game. On top of that, hundred of items at the Bills Store will be 25% off, if you're looking to get that Christmas shopping done without even going to the mall.
It's a sellout…again!
Marcell Dareus is ready to #RockTheRalph on Sunday. Are you?

A photo posted by Buffalo Bills (@buffalobills) on
Eight out of eight – er, wait, 7 out of 7 (thanks Snowvember) – home games were sellouts this year, which only meant more fun with more fellow Bills fans in Orchard Park on Sundays. Did we mention how much we appreciate YOU?
High school football will take center stage.
High school football games might be over, but local excellence will be celebrated during the pregame festivities on Sunday. Dan Fichter of West Irondequoit High School (Section V) and Tom Langworthy of Jamestown High School (Section VI) will be honored on the field as the Coaches of the Year from the Rochester and Buffalo regions, respectively, along with all of the other Buffalo Bills and New York National Guard Coaches of the Week from 2014.
With a win…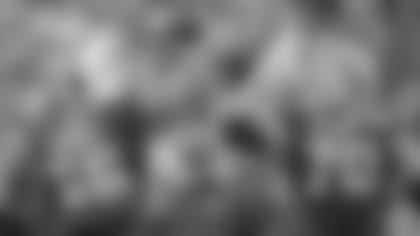 For the first time since 2004, the Bills would reach eight wins on the season if they defend their turf and take down Green Bay. Fun fact: The Bills have won the last five games at Ralph Wilson Stadium against the Pack. A 6-0 home record would be nice and tidy, don't you think?
The Bills D is ready to rumble.
They're monsters on the football field. After breaking Peyton Manning's long-running streak of consecutive games with a passing touchdown, they're ready to try their luck against another future Hall of Famer.
Thurman Thomas is the Leader of the Charge!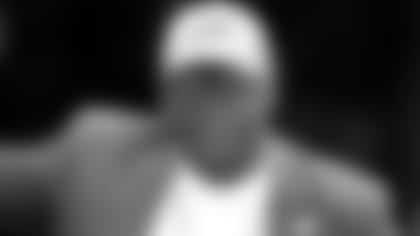 The Thurminator is usually in attendance at Bills home games, being the at guy and legend that he is, but this Sunday he'll have a more visible role when he presides over the tunnel as the Bills run onto the field on Sunday. Talk about motivation!
It's the last regular season home game this year.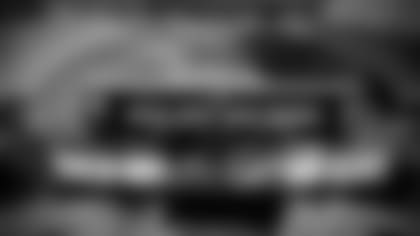 That's reason enough to get our your Zubaz, pack up your drinks and snacks (yeah, we see that Bison Dip), get out to Orchard Park early and have one heck of a day at Ralph Wilson Stadium on Sunday.
Bonus!
The Bills will be debuting blue-on-blue! No matter your view on the fashion statement, it's certainly a conversation piece.