1 – QB Paxton Lynch performsIt was the final day of the exhaustive pro day circuit for NFL scouts on Wednesday and there was a headliner at Memphis in QB prospect Paxton Lynch. The 6-7, 244-pound quarterback didn't have the best throwing session at the NFL Combine, so there was pressure for him to show improved accuracy and mechanics at his pro day.
Most scouts were looking for improved footwork, which translates to more effective ball location on passes. By most accounts there was some improvement in that area.
Despite 25 mile per hour wind gusts in Memphis (Lynch threw with the wind at his back), Lynch threw the ball with good accuracy displaying his impressive arm strength with a host of deep passes.
The question marks lie in the intermediate passing game where his accuracy is inconsistent due to touch, consistent footwork, ball location and timing. On some red zone throws, though his passes were complete, his ball location was not ideal, and it was without defenders on the field.
Still, his overall performance was seen as one that demonstrated improvement in enough areas to help Lynch's cause with the draft three weeks away.
"I feel very confident in where I was and where I am now," Lynch told the NFL Network. "It hasn't been that long of a period, but I wanted to come out here and show my arm and show these teams what I could improve on in a short amount of time."  
His performance likely had little impact on his draft stock as most NFL clubs have their draft grades locked in on their board at this point.
According to ESPN's Sal Paolantonio the Bills had dinner with Lynch the night before his pro day workout. Both Bills offensive coordinator Greg Roman and offensive assistant Chris Palmer were in attendance at Lynch's pro day.
2 – Kiper mocks DL Lawson to Bills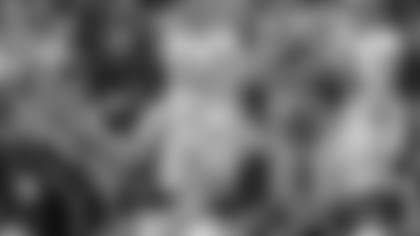 ESPN NFL draft analyst Mel Kiper just released the 4.0 version of his NFL mock draft and he's got Clemson DL Shaq Lawson projected to the Bills with the 19th overall pick. Kiper wrote in part of the pick…
Given his productivity and well-rounded game, Lawson would be a good get in this range. Lawson is the kind of player who can get on the field early and help.
In reviewing Lawson's personal game Kiper gave the following assessment.
"Game after game he was consistent. Great football instincts. He's a guy I consider a warrior. He can put his hand on the ground or stand up. Great eye discipline finding the football. Comes out low off the edge. Plays with leverage. He has a rip move and a spin move. Plays the run effectively. A high energy, complete player."
Kiper additionally said that unlike other Clemson defensive line products he believes that Lawson will transition to the NFL game better than some of the other recent draft choices who have found the pro game difficult.
Though Kiper mocks Lawson to the Bills he has the Clemson defensive lineman ranked 16th on his big board and even wrote that it wouldn't surprise him if Lawson went in the top 10. His fellow ESPN draft analyst Todd McShay has Lawson ranked 17th on his big board.
Lawson led the nation in tackles for loss with 25.5 and even in a deep defensive line class it's certainly up for debate as to whether he'll even be on the board when the Bills pick at 19.
3 – Sleeper with versatilityThe Bills are expected to address their pass rush at outside linebacker sooner rather than later, but there's nothing wrong with grabbing a secondary option late in the draft. One day three possibility could be Vanderbilt OLB Stephen Weatherly.
Late round prospects must have measurables, which Weatherly possesses at 6-4 and 267 pounds. He ran a 4.61 at the NFL combine and more impressively had a 1.59-second 10-yard split time, evidence of his explosiveness. He also had a 31-inch vertical and 23 reps on the bench despite having long 34 ½-inch arms for a linebacker.
Weatherly has experience with his hand on the ground or up in a two-point stance and in Buffalo's defense would project to outside linebacker. He's demonstrated enough movement skills to cover tight ends according to some draft analysts.
Most NFL scouts feel he needs to get stronger and develop more consistent technique to more effectively match his physical skill set and maximize his potential.