The Bills are back to their win streak ways after picking up a second straight victory on Thanksgiving afternoon over the Lions. They've got another Thursday game this week as preparations begin to face three straight AFC East teams. The Patriots are up first.
Here are five things to know about their first game against New England this season.
1. Division gauntlet begins
After a wacky couple of weeks thanks to a snowstorm and back-to-back games at Ford Field, the Bills will now face back-to-back Thursday games. If that wasn't enough already, they're also going to play against AFC East teams for the next three weeks. It'll be a gauntlet as the Bills approach their final six games of the season with the division title on the line.
As it stands right now, ahead of Sunday's games, the Bills (8-3) are in first place in the division. The Dolphins (7-3) are in second, Jets (6-4) are in third and the Patriots (6-5) are in last place. This could all change by Sunday evening because at the time of writing this, the Dolphins and the Jets have yet to play their Week 12 games.
The Bills are 0-2 in the division so far this season, and a win against the Patriots would be a step in the right direction to another AFC East title. Buffalo still has four games to play against division opponents, while the Patriots (2-1 in division) and Dolphins (2-1) have three games and Jets (2-2) only have two left against the AFC East.
"We really have to play extremely well as we go on the road against New England and try to find a way to get a win," defensive coordinator Leslie Frazier said. "And that will set us up for the next game and the next game, but it starts with this game next week and really being able to put together a good game plan and being able to go out and execute at a high level. Anytime you're playing against an AFC opponent, in particular one in your division, it just raises your awareness of what you have to get done."
2. Bills success over New England lately
Buffalo has fared well against New England over the last few years. The Bills have won the last two games against the Patriots and have won four out of the last five games, including playoffs. Buffalo has averaged 30.4 points per game against New England in the last five games and has scored over 30 points in three out of those five. The defense has held the Patriots to an average of 16.4 points per game over that span.
The last time the Bills faced the Patriots was in the playoffs last season when Buffalo had a perfect game on offense and scored touchdowns on every drive. They beat New England 47-17 and put up close to 500 yards of offense. Quarterback Josh Allen finished the game 21 of 25 (84%) for 308 passing yards and threw for five touchdowns.
In the last four regular season games against New England, Allen has averaged 233 passing yards per game, a completion percentage of 63.4% and a 101.7 passer rating. He has totaled eight passing touchdowns to just one interception and has only been sacked three times.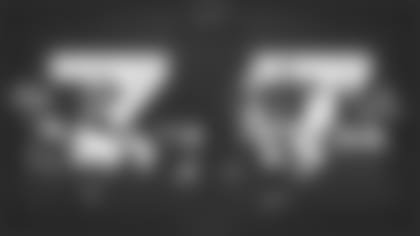 3. Injury outlook
The Bills weren't fully healthy for their Week 12 game against the Lions, and unfortunately, they look to be down even more players after the game.
Buffalo missed C Mitch Morse (elbow/ankle), LB Tremaine Edmunds (groin/heel), DE Greg Rousseau (ankle) and DE A.J. Epenesa (ankle) last Thursday. They lost LB Von Miller (knee), LT Dion Dawkins (ankle) and CB Christian Benford (oblique) during the game against Detroit.
The Bills sadly won't get a long week, which would mean extra time for players to heal and get ready for the next game.
McDermott announced on Friday that Miller will not play in Thursday's game against New England.
"We're just going to take it one week at a time," McDermott said of their edge rusher. "There will be more testing and whatnot that gets involved."
As for Dawkins, McDermott is not ruling him out yet.
"Dion, we'll see how he does this week as we move forward here one day at a time."
And for the four who did not play against the Lions, McDermott explained they are all improving.
"They're both improving one day at a time this week," McDermott said of Rousseau and Epenesa, while adding Morse and Edmunds to the group as well. "We'll see. I'm not going to rule it out. Also not going to say for sure they're both going to be able to play or either one of them would be able to play. We'll just take it one day at a time here."
Without Miller in the lineup this week, it would be a huge positive to get Rousseau, Epenesa and Edmunds back. We will get an injury update from McDermott when he speaks to media on Sunday afternoon.
4. Why Buffalo needs its multiple weapons against the Patriots
For the second straight week, the Bills have gotten production out of different players on offense. Against the Browns, RB Devin Singletary and RB James Cook popped off. Against the Lions, WR Isaiah McKenzie was the one who led the way in terms of yards. The slot receiver had six catches, 96 receiving yards and one touchdown reception. This was a much-needed performance for McKenzie and the Bills offense as a whole because of what the slot does for Allen. It was also season-high numbers for McKenzie.
"I think you kind of see that week in and week out that a different guy's been stepping up and having big games for us," offensive coordinator Ken Dorsey said. "And you try to design stuff and create opportunities for different guys to be primary receivers on different concepts and at times they get open, at times defenses do a good job in taking them away. So it's good to see Isaiah come up with a big game with the production that he had and really kind of take some of the pressure off of the other guys and create issues for defense with his speed and what he can do with the ball in his hands after the catch."
It wasn't just Lil Dirty who helped get things going against the Lions, Singletary was in the mix as well. Singletary was the leading running back and had 14 attempts for 72 rushing yards, averaging 5.1 yards per rush. The RB and the offense are happy to see some consistency as it's the first time this season Motor has rushed for over 70 yards in back-to-back games.
It'll be important for the Bills to have multiple options against the Patriots because they're one of the best defenses in the NFL allowing under 20 points per game and just over 300 total yards per game. New England has a top three run defense (allow 109.3 rush yards/game) and a top 10 pass defense (allow 198.5 pass yards/game).
"Obviously they're good on defense, they've been good for a long time," Dorsey said of New England. "And they do some things that obviously poses offensive problems week in and week out. So at the end of the day, it's going to come down to execution and us putting our guys in the best spot for them to feel comfortable to go out and execute at a high level against a tough division opponent on the road."
5. December weather in Foxborough
When we get into December, you never know what the weather is going to be like in Buffalo or Foxborough. You could get six feet of snow, or you could get a sunny day with temperatures in the 50s. Fortunately for the Bills and Patriots, weather right now isn't looking too terrible.
The high on Thursday is supposed to be around 44 degrees and the low at night will be around 25 degrees. Since kickoff isn't until 8:15 pm ET, the Bills can expect to be playing in the colder temps. Good news, there isn't any rain in the forecast and only winds up to 15 miles per hour.