It's the Los Angeles Chargers first visit to Buffalo since 1960. Of course, the San Diego Chargers played plenty of games in Western New York after the franchise moved from Los Angeles to San Diego in 1961.
But it's the more recent history of these two old AFL rivals that is front and center this week.
Here are the top storylines for the Bills home opener this week:
1. BOUNCE BACK GAME FOR THE BILLS?
It has to be. Last Sunday's brutal loss in Baltimore rocked the Bills world. The beat-down in B-more cannot become more than a one-game aberration for the Bills.
They've got a recent example of how to bounce back from devastating defeats—from last year. The Bills ended an awful three-game losing streak last November with a workmanlike 16-10 victory in Kansas City. They went on to win four of their final six en route to the playoffs. And there were no spectacular, headline grabbing wins that led to that turnaround. It was simple, focused, hard work. A good example for this year's team as they get off the mat.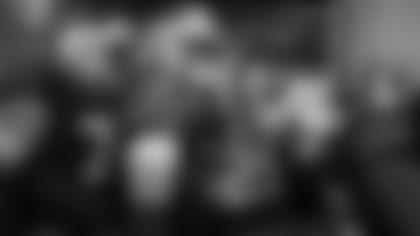 2. FUTURE OF THE FRANCHISE?
Josh Allen gets a chance to start, earlier than many expected and sooner than some had hoped. But the Bills turn to the first round quarterback in an effort to jump start their offense, which managed just 153 yards in Baltimore and no first downs in the first half.
Allen had a mix of success in the preseason, but the Bills are counting on his big arm, athleticism and escapism to get their offensive attack on track. Allen's physical gifts are being counted on to outweigh his lack of experience.
He gets his first start at home and goes up against a Chargers defense that gave up 38 points and five touchdowns to Kansas City last week. And it's a Chargers defense that is likely to be without top pass rusher Joey Bosa, with a foot injury.
All eyes on Allen as he takes the helm.
3. FIRST START FOR ALLEN, 194TH FOR RIVERS
On the other side of the field, Allen and the Bills will see 36-year old Phillip Rivers make his 194th start at quarterback for the Chargers. Rivers still has it, as shown by his 424 passing yards and three passing touchdowns against the Chiefs last Sunday.
Rivers has won five of the six games he's played against the Bills and thrown 10 touchdowns with one interception. This is probably the last chance fans in Buffalo will have to see the likely Hall of Famer.
4. HOW MUCH IS HOME FIELD WORTH?
The Bills were very good at home last year, winning six and losing two. Sean McDermott's 'Defend our Dirt' mantra took hold in the locker room and eventually in the stands. The usual New Era Field frenzy could go a long way towards giving the Bills an early boost in this game, provided there's no leftover bitterness from last Sunday's loss among the fan base.
And the Chargers have not exactly been road warriors. Last year, Chargers finished 4-4 on the road, but they've lost 17 of their last 24 road games.
5. A HOMECOMING FOR SOME CHARGERS
A couple of key Charger decision-makers will feel right at home in Orchard Park this week. General manager Tom Telesco is a Western New York native, a graduate of St. Francis High School in Athol Springs, right around the corner from New Era Field. He was a summer intern for the Bills in the early 90s. Telesco's Chargers beat the Bills four years ago, in his only other game against the Bills in Orchard Park.
Second year Chargers head coach Anthony Lynn was a key part of Rex Ryan's coaching staff in Buffalo for two years. He served one game as interim head coach at the end of the 2016 season, a 30-10 loss to the Jets.
The best of the NFL is usually on display when there's a matchup of two desperate teams. That should be the case this week—the Bills and the Chargers both need a quick turnaround of their fortunes after disappointing results on Kickoff Sunday.
Los Angeles harbors hope of challenging for the AFC West title after just missing out last year. Last Sunday's loss to the Chiefs was the Chargers ninth straight loss to their nemesis. But Phillip Rivers is emphasizing what's left, and what is still achievable for his talented team.
"I'm not much of a cycling fan, but I compare the NFL season to the Tour de France" Phillips told the media in L. A. this week. It's all the stages and that's what the NFL season is to me. There are 16 stages you get. You make sure you better win your fair share of them. It's a long deal. We're down. We're down after the first phase and we have a chance in Buffalo to go get a win and go 1-1."
Earlier this week, Bills coach Sean McDermott also emphasized how important it is for his team to keep last Sunday's loss in perspective, and how much more football remains.
"It is it's one game and we have to keep things in proper perspective," McDermott said. "We're still finding out who we are as a football team, and we have to continue to grow and learn from the film."
It is just one loss, as Rivers said. And McDermott is right—perspective is key. But both the Chargers and the Bills are desperate to put last Sunday behind them and put one in the win column this week.