1) They'll face a friend turned foe.
It's no secret that Ryan Fitzpatrick was well-liked in the Bills locker room during his four seasons with the team. It's also no secret that though they're still friends, his former teammates will be gunning for him on Sunday.
So when we say foe, we really just mean for a few hours of competition. Then Fitzpatrick and his friends for life on the Bills will go back to being just that.
And every Bill on the field will be making sure that at this reunion, there won't be any Fitzmagic.
2) It'll feel like home for many...
Texas has produced more Buffalo Bills on the active roster than any other state. Ron Brooks, Scott Chandler, Marquise Goodwin, Jerry Hughes, Cyril Richardson and Aaron Williams all hail from the Lone Star State. It must be something in the water. "I'm excited for the experience of being back home and going against my former teammate," said Aaron Williams, who says he'll have quite a few hometown fans in the stands.
3)...and a home game for all.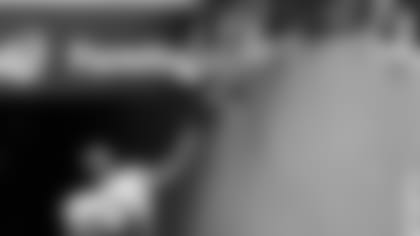 It's 1,482 miles from Ralph Wilson Stadium, but there will be more Bills fans at NRG Stadium on Sunday than you might suspect. The Bills Backers of Houston are a force to be reckoned with. Not only is their chapter president Katherine O'Brien predicting over 1,000 Bills fans in the stands on gameday, she's lined up a whole weekend of activities so no Texas Bills fan feels alone.
"Buffalo Bills fans are some of, if not, the most loyal and passionate fans in the league," said O'Brien. "They are long-running fans that don't just hop on the bandwagon when we show signs of brightness but are constantly circling them. Despite being far from home, the Houston Bills Backers are very excited to host the many traveling fans in town and can't wait to remind Fitzpatrick how die-hard and loud Bills fans can be! Buffalo will be well represented at NRG stadium this weekend.
"You can take the person out of Buffalo but you can't take the love for the Buffalo Bills out of the person."
4) It's the return of Super Mario.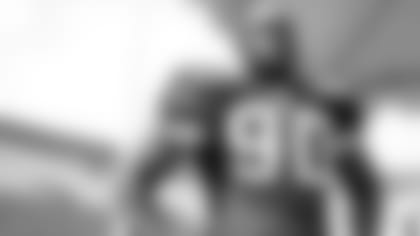 The number one overall draft pick in 2006, Mario Williams, will be up against the team that picked him those eight years ago. He lost his first meeting against his former team, but this go around should be different. Is he emotional about returning to Houston? Absolutely not. He says it's just any other game.
5) One-handed grabs will be aplenty.
You can't script one-handed catches - unless you're Sammy Watkins or Deandre Hopkins. It must be a Clemson thing, because the two former Tigers make receiving look like a piece of cake. Watkins made an incredible catch (that seemed very run of the mill for the talented rookie) at Bills Training Camp that went viral this summer, and Hopkins just last week looked like an athletic freak-of-nature when he snagged this pass from Fitzpatrick. The highlight reel from Sunday's game is sure to be stacked.
6) If history repeats itself, it'll be an exciting game.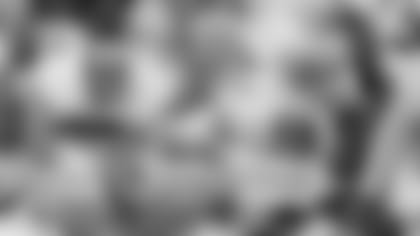 The Bills don't play in Houston all that often, but when they do, it's often exciting.
On September 24, 1989, the Bills outgunned the Oilers 47-41 in overtime in what was one of the most memorable wins in franchise history. Jim Kelly threw for 366 yards and 5 TDs, including the game-winner to Andre Reed for Buffalo's first win in the Astrodome since 1966.
On October 13, 2002, Bills RB Travis Henry rushed for a career high 159 yards including two touchdowns in the Bills 31-24 win over the Texans.
And on November 19, 2006, a JP Losman to Peerless Price touchdown at the last minute put the Bills on top of the Texans, 24-21 on a record-setting day for Price.
7) Close friends will be reunited.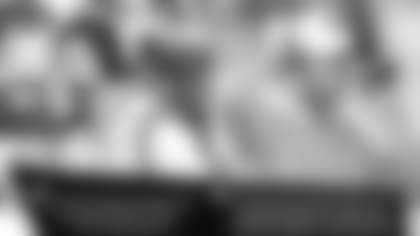 We use the term "reunited" loosely, because Bills head coach Doug Marrone and Texans head coach Bill O'Brien won't exactly look like the close friends that they are on Sunday. In fact, Marrone said the former carpooling coworkers during their time at Georgia Tech were not talking – they're normally in close contact - in the week leading up to the game. Much more on their friendship can be found here.
"We've known each other for a long time," said O'Brien. "Doug and I speak weekly (except for this week). He is one of my best friends. He is a great football coach but most importantly, he is an outstanding person. We talk about many things outside of football and of course, we talk football at times. We trust and respect each other."