If the Bills have a playoff push left in them, it has to start this week. They play their second consecutive home game this Sunday with the 3-9 Indianapolis Colts coming to Orchard Park.
Here are the top seven storylines this week as Buffalo gets ready to host Indy:
1.   ANY BIG PLAYS LEFT IN THE OFFENSE?
The Buffalo offense is starved for big plays – explosive plays. Plays that can flip field position, put points on the board, or at the very least, open things up for the running game and the underneath passing attack.
Last Sunday against the Patriots, the Bills completed a total of five passes to wide receivers. The longest one was a 14-yard catch to Jordan Matthews.
Over the last five games, the Bills have completed a total of three passes for 25 yards-or-more. Their inability to stretch the field is holding back the entire offense. That could change this week, however, against the Colts 28th ranked pass defense.
2.   WHICH RECEIVER IS READY TO MAKE THE BIG PLAYS?**
It could be Kelvin Benjamin if he makes it through the practice week and is cleared to play against Indy. Since being acquired on October 31st, Benjamin has played less than five full quarters for the Bills in five games because of his knee injury suffered against the Chargers. He played 41 snaps against the Saints and four at L.A. before he got hurt.
Benjamin is sorely needed to help put some juice in Buffalo's passing attack. And he brings a different dimension to the wide receiving corps.
"His skill set is a little bit different with his size and his ability," offensive coordinator Rick Dennison says. "We certainly had a great plan for him at San Diego, and after the one catch, he was unavailable. It'd be good to have him back in there."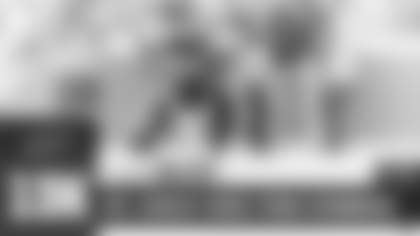 3.   TWO OF THE LEAGUE'S TOP RUNNING BACKS ON DISPLAY
They've got 10 Pro Bowls between them. LeSean McCoy and Frank Gore have been two of the top running backs in the league for more than a decade. And they'll line up across from each other this Sunday at New Era Field.
McCoy is coming off a productive day against the Patriots. He ran for 93 yards and got 6.2 yards per carry. He's 195 yards away from the 10,000-rushing yard mark for his career.  At 9,805 yards, Shady is third among active players, trailing Gore and Adrian Peterson.
Gore, five years older than McCoy, is on pace for 842 yards rushing this year, after going for 1,025 last season. He is fifth all-time in rushing yards with 13,697 and a certain Hall of Famer.
Like most Western New Yorkers, the Bills offense finds itself in need of a jump start this December. The Bills went scoreless in the first quarter against New England, and they're second-to-last in the NFL in first quarter scoring, averaging 1.9 points per game in the first frame.
The Colts aren't much better, averaging 2.9 points per game, 25th in the league.
A first quarter lead against an Indianapolis team that has been struggling could go a long way towards turning things Buffalo's way this Sunday.
5.   SIGNS OF LIFE FROM THE PASS RUSH**
The Bills were able to sack Tom Brady three times last Sunday. The week before, they picked up two sacks against Kansas City.
These are encouraging signs that the Buffalo pass rush is coming along. And it's been done by some creative pass rush schemes that do not involve a heavy blitz package.
"It's something we're always working on and trying to improve," defensive coordinator Leslie Frazier says. "It's hard to play good defense, good pass defense in particular without a rush. To come away with those sacks (Sunday) was big, but it's something we're working on and we want to get better at it as we go along."
There's another opportunity this week to rush the passer. The Colts have given up 51 sacks on their first 12 games of the year. They're dead last in the league in sacks allowed.
6.   SOME LUCK AGAINST BRISSETT
So far, the Colts season has been defined by the loss of quarterback Andrew Luck to a shoulder injury. On Sunday, Jacoby Brissett will make his 12th start of the season for Indy, after starting three games for New England in 2016.
One of those starts for the Patriots came against Buffalo last October. The Bills won 16-0 at Foxboro with Brissett going 17 of 27 for 205 yards.
At age 44, Colts kicker Adam Vinatieri has been around so long most NFL fans take him for granted. Big mistake.
Vinatieri is on his way to Canton when his career ends. There are only four kickers in the Pro Football Hall of Fame (Jan Stenerud, George Blanda, Lou Groza, and Morten Andersen). Vinatieri has the credentials already to stand alongside them.
He's the only kicker in NFL history to hit successful field goals in four Super Bowls, and the only kicker to have played in five. He owns the NFL record with 44 consecutive field goals made. He has kicked 27 field goals to win a game in the final minute of the fourth quarter or in overtime.
And dating back to his days in New England, he's had big days against the Bills. Vinatieri hit five field goals in Foxboro back in November 2004 to help beat Buffalo. He made four in December 2001 in a Patriots victory in Orchard Park.