After last Sunday's magical "Snow-vertime" win over the Colts, Bills fans are ready for the next critical game in the push for the playoffs.
Here are the top seven storylines for the regular season home finale against the Miami Dolphins:
1.   COULD SNOWVERTIME HAPPEN AGAIN?
Not likely. Right now, the Sunday afternoon weather forecast calls for a chance of rain and a high of 38-degrees. The volume of the snow and the timing of the storm last Sunday made it as memorable a weather day as the Bills have ever had. That kind of day-long storm may never be seen again. But the Dolphins are likely thinking a bit about the extreme weather conditions from last weekend as they make their annual visit to Orchard Park from sunny South Florida.
2.   DOLPHINS HAVE HELD THEIR OWN IN BUFFALO IN DECEMBER
You might think the Dolphins would have a history of folding up when they brave the winds of December in Western New York. You'd be wrong.
Sunday marks the ninth time the 'Fins have played in Orchard Park in the month of December since the 2000 season. In the previous eight matchups, the Bills have won four, and Miami has won four. That includes last season's gut punch – a 34-31 Dolphins victory in overtime on a blustery day at New Era Field.
3.   CLOSING IN ON THE 10K CHASE**
LeSean McCoy's pursuit of a major career milestone, 10,000 career rushing yards, has picked up steam in the last month. He's averaged more than 100 rushing yards per game in the last four contests, including 156 yards against the Colts last week, which put him above 1,000 for this season.
Now Shady sits at 9,961 career rushing yards, 30th on the NFL's all-time rushing chart. He needs 39 yards on the ground against the Dolphins this week to hit the 10,000 mark. And if he does, he'll become the 30th player in league history with 10,000 or more yards.
Fifteen of the 29 rushers ahead of McCoy on the all-time list are in the Pro Football Hall of Fame. To lock down a spot in Canton, Shady may have to stick around a few more years and get to 12,000 rushing yards. Of the 15 eligible rushers who have 12,000 or more career rushing yards, 13 have been enshrined in the Hall.
4.   BIG GAMES FOR TAYLOR VS. MIAMI**
If Tyrod Taylor gets the call to return to the starting quarterback job this week, he can pick up where he left off against the Dolphins. Taylor had one of his best days as a pro last Christmas Eve in Buffalo's overtime loss to Miami at New Era Field.
That day, Taylor threw for 329 yards and three touchdowns against the Dolphins, both single game career highs. Two years ago, he set had a single game career-high passer rating at home against Miami, when he hit 146.5 in a 33-17 Buffalo victory.
Overall in his career, Taylor has started four games against the Dolphins, winning two and losing two.
5.   WHICH JAY CUTLER DO THE BILLS GET?
By this time of the season, it was expected that Jay Cutler would be well into his first year as an NFL analyst for Fox Network. Instead, he's getting set for his 12th start of the year under center for Miami. The 34-year-old veteran was called out of retirement to replace Ryan Tannehill back during preseason.
Cutler is coming off his best performance of the year Monday night in Miami's surprise win over the Patriots. But he's had ups and downs in his 12th NFL season, including a couple of rough games against the Titans and Broncos earlier this year.
Sunday will mark Cutler's fifth career start against the Bills; his third in Buffalo. He's 2-2 against the Bills, 1-1 with the Broncos and 1-1 with the Bears.  But Cutler's two wins against the Bills have come in Buffalo, once each with Denver and Chicago.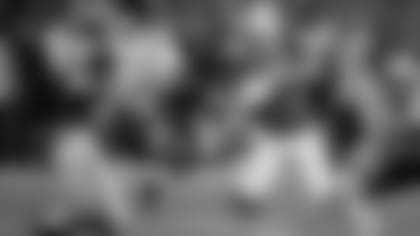 6.   LOVE THE DRAKE – HATE THE DRAKE
Miami's second year RB Kenyan Drake opened some eyes all over the league with his Monday Night performance against New England. He had 115 yards rushing and 79 receiving against the Patriots. But he's still only second in rushing yardage this year for Miami, 31 yards behind Jay Ajayi, who was traded to Philadelphia on Halloween.
The mere mention of Ajayi's name inspires shudders among Bills fans, who remember his two-game trampling of the Bills last season. Ajayi ran for 214 yards against the Bills in Miami, and followed it up with a 206-yard outing in Buffalo last Christmas Eve. In that game, Ajayi's 57-yard breakout in overtime set up the game winning field goal.
Drake poses a challenge for a Buffalo run defense that has had mixed success this year. The Bills are ranked 27th in the league in yards allowed on the ground per game.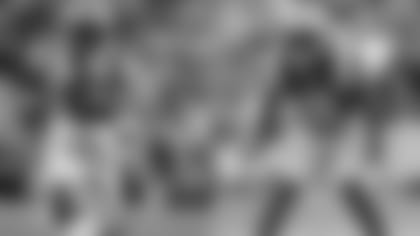 7.   WILL THE TIGERS GET TANGLED UP?
We could see a matchup between a couple of LSU Tigers on the field Sunday. Bills rookie CB Tre'Davious White could find himself lined up across from Miami's top receiver Jarvis Landry. Both are products of the LSU football machine and played together in 2013. White has had a solid rookie season and is among the league leaders in pass breakups. Landry is tied for second in the league with 88 receptions this year. He does most of his damage in the short and intermediate passing game, averaging just 8.5 yards per catch.