There's little debate that Buffalo's new coaching staff has successfully hit the reset button on the team's attitude and approach in preparing for a football season. Their methods are in stark contrast to what came before them. But players can only hear the message coming from the coaching staff for so long. Fortunately for Marrone and his staff the veteran players have already stepped forward as staunch advocates.
Players that have been in Buffalo long enough to struggle through the losing seasons were more than willing to support something with promise and Marrone's plan was quickly recognized as such by the Bills' vets.
"Everything we're doing from warm-ups to working out to conditioning is totally different," said Mario Williams. "So I think a lot of the players are seeing a lot of results and changes. It's just working. We're out here pushing each other and getting after it."
"I don't think it's difficult from my past when you take over programs that haven't won in a long time people are looking to hold onto something that may be the key to do that," said Marrone. "For us I think it goes back to when you talk about trust, which is the first thing we tried to create. I think that the one way to develop trust is to be consistent with your message and what you do. I promised them that they'll see that in me."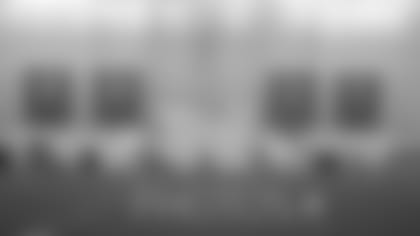 ](http://www.buffalobills.com/media-center/photo-gallery/pipeline:Culture-Change-at-One-Bills-Drive/f23eeb65-6805-4efd-892a-e8b0d7962313)
As a result Buffalo's veteran players have made sure the approach that Marrone demands is adhered to by the newcomers and rookies.
"We always say, our mentality this year is you've got to be out there showing us that you're a Bill," said Williams. "The biggest thing is we're bringing you along. You're young and you're running around and you're hungry, but you've got to show that you're ready to come out and play with us. So that's how we push our young guys and how we stay on them and keep them motivated and keep them moving."
On the whole Marrone has been generally pleased with the effort and enthusiasm of the younger men on his roster.
"I think all of the rookies have come in here whether drafted or not with a good attitude," Marrone said. "And they understand that they have to come in and make a good impression. So you should see the best of them."
For Williams and the rest of his teammates on defense the approach is a complete 180 as the vets see it, and for Buffalo's top pass rusher it's a welcomed change.
"It's definitely changed since the new staff has been in here," Williams said. "It's just being relentless and the mentality of going out and being disruptive and attacking and being aggressive and accountable. Just going out and making plays. Trusting the scheme and trusting the system and trusting the coaches to not go out there and do something you're not supposed to because the scheme they have is pretty good.
"As long as we go out there and we all can say, 'Are you playing like you're supposed to? Are you playing like a Bill?' Which is our mentality, our motto, we'll be alright."
The challenge that remains for the players and Marrone's staff is handling the tough times that inevitably crop up during the regular season.
"I think it's very difficult, even though we try to as coaches, to create adversity and tough situations," said Marrone. "You can train for it, but until you hits it in the face it's tough. I think the true definition of that is when that adversity hits. We constantly talk to the players about it and I haven't seen anything in any of our players that has shown that they wouldn't be able to handle it. But that is what we are working on."
Marrone believes adversity must be addressed quickly and head on.
"We haven't had really any problems that needed that, but it's just a matter of educating how we're going to handle those things when they come up," said Marrone. "I've preached that to the players. We're going to be the best at handling tough situations and tough problems."
Knowing the coaches have only been around the players for just over a month seeing how much the roster has bought in to the new approach has the vets believing that good results are on the horizon.
"Everything we do it's competing," said Williams. "This coaching staff is phenomenal. I really like the way they're doing things and the way they're going about stuff."