Asian American and Pacific Islander Heritage Month is celebrated throughout May. During the month and beyond, it's important to educate, spread awareness and learn about the different cultures that make up Asian Americans and Pacific Islanders.
One thing Pacific Islanders are known for are their family values and how they spread love to others. The Buffalo Bills are known for being a team that operates like a family, and they can thank current and former players who come from the Pacific Islands for helping create that culture among the building.
Bills defensive lineman A.J. Epenesa is a Samoan at heart. His father, Eppy, is from American Samoa and instilled the importance of togetherness in him from a young age.
"Family has always been emphasized back home, and just within our culture it's emphasized," Epenesa shared. "But being a part of that and being with my family, it just always makes me feel better inside. Now, being able to translate that to the Bills, it's like a family extension. I have a whole bunch of brothers over here and a whole bunch of people that I love and care for."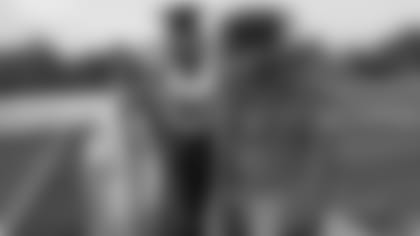 Bills Legend Lauvale Sape felt the same way when he played for Buffalo from 2003-2006.
"It was such a perfect place for me because I was coming from the island, which is such a small place," Sape shared. "Going to Buffalo was very family oriented, very tight niche fans and they were all there for us."
Sape is from American Samoa. He has done a lot to bring the game of football to his people, as well as share his culture to those who play the sport he loves. He played college football at the University of Utah and got to witness the first All Poly camp in the late 90s. The camp aims to provide education opportunities for student-athletes through football. The name "All Poly" comes from the fact that many coaches and athletes in attendance are of Polynesian decent, but the camp is open to all races and ethnicities.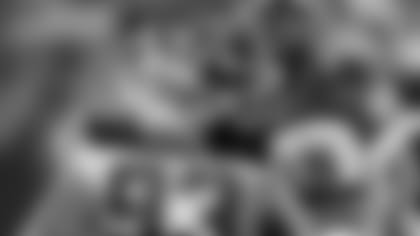 Epenesa started going to the All Poly camps when he was in middle school. Sape got to know the Epenesa family through those camps, and now the two share their connection to the Buffalo Bills.
"I actually have known AJ since around seventh grade when he used to come through our All Poly camp," Sape explained. "I'm one of the founders and AJ's parents used to bring him to these camps. It has been running for 24 years here in Utah."
"That's the first time I really got to compete against other Polynesians, Samoans and Tongans because being from the Midwest, I didn't ever get to be around as many Polynesian kids as the kids on the West Coast," Epenesa shared. "But going there, they did a lot more than just teach you about football there. They taught us about our culture, about our people and how we present ourselves."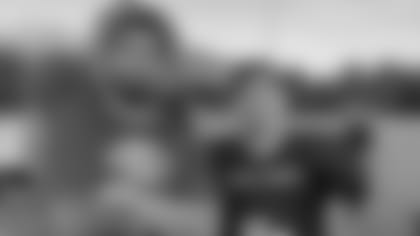 The camps teach the meaning of brotherhood, the importance of loving others and vital things to know about college like NCAA rules, ACT and SAT information. The participants also receive a lot of exposure out of it because many college football coaches are in attendance.
The lessons learned about Pacific Islander cultures are ones we can all benefit from. Sape's wife, Sarah who is part Hawaiian and Chinese, has witnessed how some values taught in the All Poly camps have spread into the NFL.
"We believe in ohana," Sarah said of a term that means so much more than just family. "We survive because we have this ohana. We have the village mentality that it takes a village to raise a child, we pick up where our weaknesses are, we can use our strengths and pick up other people and not just focus on ourselves but focus on our community. That's where ohana comes from.
"It's not just blood. It's also your community. And we have those values that we were taught to malama or to care for each other. I can totally see that in the NFL today and when Sape was playing."
"When we get together that's what brotherhood is, that's what our culture is meant to be like," Sape shared. "It's very family oriented. I will take my shirt off for you because we got each other's back, no matter what it is. Our culture has carried that with our people before the foreigners even got to our island and, to me, that's what aloha is."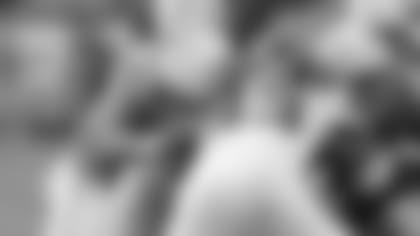 Pacific Islanders believe in putting aloha into action meaning it's important to live in harmony with the people around you. In a month where we've seen multiple mass shootings, including a racist attack in Buffalo, living in peace is something we should all advocate for.
In the month of May and beyond, the AAPI community hopes we can take notes on what makes them such a loving group of people so that we can be kinder to those who come from different places and have different backgrounds.
"I hope people take the time to maybe meet new people or to educate themselves on the culture because of how interesting it is and how much I think it can help everybody," Epenesa said. "I think if everybody takes a piece of our culture, they can learn a lot. It's basically all about love. It's about spreading love and being with family but being strong and stern when needed to be.
"It's all about just being a good person. I think that a lot of people could therefore benefit from it."
"I love that we do have these differences because it creates different areas where we can celebrate not just our culture but other people's cultures," Sarah said. "I think everybody wants to be accepted. And that's why I think it's important to celebrate AAPI Heritage Month and also to recognize and remember our history, our pioneers, the natives, how we got to this place and our contribution to America and how we helped to build it."