The Buffalo Bills are still hard at work supporting the Buffalo community and those most affected by the shooting on the East Side.
On Wednesday, members of the Buffalo Bills Women's Association volunteered at FeedMore WNY to assemble Emergency Food Kits that will be distributed to those in the community that needs them the most.
"We are so thankful for the work amazing organizations like FeedMore WNY have been doing in response to this horrific tragedy to support our community," Jamie McDermott said. "We've seen what the players, coaches, and staff have done to give back – and we as Bills families wanted to find a way to do the same. This community is so special to our family, and we will continue to do what we can to help Buffalo heal together."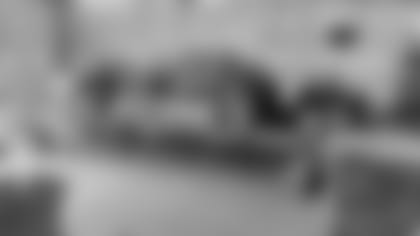 Each kit contained a variety of food products that have been donated to FeedMore WNY and packaged to provide a well-balanced variety of shelf-stable items. McDermott, Hayley Beane, and Brittany Williams were some of the many Women's Association members that volunteered. It's important for all of them to continue giving back even after the media attention dies down because they know the need is still there and will be there for a while.
"Buffalo has embraced me, Brandon, and our sons since the day we arrived," Beane shared. "It's special to us that we can find ways like this to support our community who has done so much for us. Organizations like FeedMore WNY are so important in the relief efforts happening where it's needed most, and we are grateful for the work they do."
Many volunteers and supplies are still needed to support our Buffalo neighbors that are still mourning after this deadly attack.
Below are links to sign up to volunteer to help at a number of distribution events.
Scroll to see photos of Buffalo Bills, Bandits, and Sabres players and staff as they support the community with hot meals, fresh fruits and vegetables after the racially-motivated mass shooting on Buffalo's East Side.