Nineteen yards. That's all that kept Buffalo's defense from finishing ahead of the Baltimore Ravens as the number one defense (yards per game allowed) in football in 2018. Instead the Bills finished second in the league in total defense. Their first top five finish since 2014, but knowing how close Leslie Frazier's unit came to finishing atop the league still left the Bills longing for more.
"Little disappointed. I'm disappointed about that, about number two," said safety Micah Hyde. "I don't remember a pass play off the top of my head, if I gave up more than 19 yards, but it's just unfortunate. We definitely wanted to be number one. We take pride in that. Number two is good, but we wanted to finish number one."
The question now heading into 2019 is how likely is it that the Bills defense can remain in the top five?
Buffalobills.com combed through the league's defensive rankings over the past nine seasons (2010-2018) to see how often NFL clubs were able to repeat as top five defensive units.
Suffice to say the numbers are encouraging. Since 2010, nine teams have produced at least two consecutive seasons among the top five defenses in the NFL. Those teams are the NY Jets (2010-2011), Pittsburgh (2010-2012), San Francisco (2011-2014), Seattle (2012-2016), Denver (2014-2017), Houston (2015-2016), Arizona (2015-2016), Minnesota (2016-current), Jacksonville (2017-current).
Even more impressive is five of those nine teams have runs in the top five that extended more than two consecutive seasons. Pittsburgh (2010-2012) was number two before ranking first in the league in the two seasons that followed. Jacksonville has a chance to go three years straight if they can finish in the top five in 2019.
Denver (2014-2017) and San Francisco (2011-2014) put together four-year runs in the top five. Minnesota, currently on a three-year streak (2016-2018) will try to join them with a fourth season in the top five in 2019.
The gold standard is Seattle, who strung together five straight seasons in the top five (2012-2016).
So what do these successful runs tell us about the future of the Bills' defense?
First, a key component is keeping both the defensive scheme and the majority of the defensive talent intact on your roster from one year to the next.
While Pittsburgh's defensive coordinator remained the same throughout their run in the top five in Dick LeBeau, the Seahawks had three different defensive coordinators calling plays during their run (Gus Bradley, Dan Quinn, Kris Richard). The scheme however, never changed.
Keeping Seattle's defensive core together was also critical. The slow dismantling of the 'Legion of Boom' in Seattle allowed them to remain a championship caliber defense for half a decade.
Denver is another example of sustained defensive supremacy. They didn't fall out of the top five until they lost key players like Malik Jackson, Aqib Talib and DeMarcus Ware.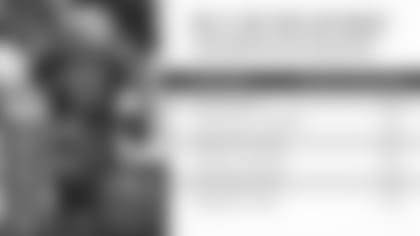 Looking at the Bills defensive unit for 2019, Leslie Frazier remains in place for a third consecutive season. As for the roster it appears the group will tentatively be returning 10 of their 11 starters from the 2018 squad with the exception of the retired Kyle Williams.
Jerry Hughes was one of the highest rated pressure ends in the league according to Pro Football Focus. Micah Hyde and Jordan Poyer again teamed to be one of the top safety tandems in the NFL. Matt Milano was leading the league in takeaways before suffering a fractured fibula. Tremaine Edmunds led the team in tackles and pass breakups. Tre'Davious White had one of the lowest target rates in the league and Taron Johnson had one of the lowest catch rates allowed as a rookie.
All those individual marks help explain why the Bills finished first in the league pass defense, allowing less than 180 yards per game through the air. It's quite an accomplishment knowing Buffalo faced quarterbacks the likes of Tom Brady, Andrew Luck, Aaron Rodgers, Philip Rivers and Matthew Stafford this past season.  
"We take pride in that also, not giving up big plays in the passing game," Hyde said. "We were able to do that this year. That's just kudos to our coaches, getting us prepared each and every game, talking about route concepts, not giving up big plays. Being next to a guy like [Jordan] Poyer, communicating, having Tre'Davious [White] out there lock down, doing his job, and Levi [Wallace] stepping in after [having] a whole bunch of different cornerback changes throughout the season, especially early on. Total group effort."
Buffalo's top ranking in pass defense is an encouraging sign for their hopes of returning to the top five in 2019. In each of the last nine seasons, the team that has finished first against the pass has finished in the top five in total defense.
Six of those times those teams have led the league in defense and two other times they finished second, including Buffalo this past season.
"We talk before the season, and you always have goals beyond the team goals," said Frazier. "Part of our goals on defense are to be a top five defense, and we did that in a number of categories. That means a lot, but what means the most is winning and having a chance to be in the playoffs. We've fallen short in that area as a group, but from a defensive standpoint, to be able to finish in the top five, that is something positive to build on going into the offseason."
And the history of what teams have done with those numbers paints a very promising picture for Buffalo staying in the upper echelon of NFL team defenses in 2019.