He was tasked with playing a position he had never played before. It would also carry the added responsibility of lining up everyone else on his side of the ball and make any necessary pre-snap checks based on the opponent's formation or motion. And Tremaine Edmunds would have to do all this at the highest level of football, all just a few months removed from his 20th birthday.
If being named Defensive Rookie of the Month for December is any indication, Tremaine Edmunds 2018 season proved to be a successful journey of growth and development.
"I've definitely had challenges along the way," said Edmunds. "I'm a rookie in this league, I'm a young guy. It's definitely going to bring different things each week. I've been trying to just get better each week, just focus on things that I can. I know it hasn't been perfect. My whole goal for myself is just improve each week."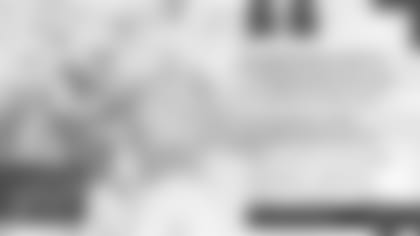 It wasn't the size of the task of playing middle linebacker or the difficulty of organizing the defense week after week while still trying to let his vast physical skill set shine that concerned him. It was the fear of letting his teammates down.
"That's what you want. That's the sign of a leader," said Lorenzo Alexander, one of Edmunds' biggest confidantes in Buffalo's locker room. "He wants to play so well that he puts guys on his back and leads us to victory. Being a young guy and a high draft pick and the mike linebacker there's a lot that's associated with that position and that role."
Edmunds would be the first to agree.
After playing outside linebacker at Virginia Tech, all the reads and angles at middle linebacker were new to him. Playing instinctively proved difficult through the first half of the season as he was focused on executing the scheme as a unit consistently while also trying to make plays himself.
"It's a big change," Edmunds admitted. "Anybody who has made that change can tell you that. I've just been all ears trying to get advice from everybody and hearing what the coaches have to say. I'm still trying to take steps forward now. I feel the sky is the limit to where I can get to. Personally, I feel I'm nowhere close to being as good as I can be. I just have to keep working and keep learning the game more and keep developing."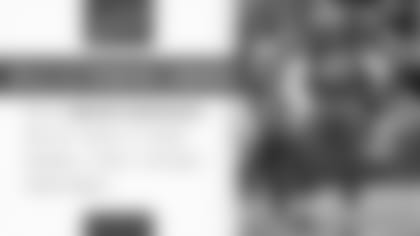 Suffice to say, the lessons of 2018 have put Edmunds on a steep, upward trajectory.
"He's come a long way and I think everybody forgets, especially if you're around him all the time that he's 20," said GM Brandon Beane. "He's still growing into his body. Mentally this was a big step. A lot was asked of him that was not asked at Virginia Tech. For all that was thrown at him, I thought he really progressed. I thought (in Week 17) we saw a guy who pulled the trigger faster than he had all year."
"He was a lot more confident with his calls in the second half of the season," said Star Lotulelei. "The defense was slowing down for him."
Where Edmunds had no issues from the beginning however, was playing in a natural leadership position.
"A lot of people look at it as me being young, but I've been comfortable since day one," said Edmunds of being the voice of the defense. "I know the type of person I am. There are different ways that people can lead. I think I'm a natural-born leader. Sometimes it's going to be vocal and sometimes it's by example, but in the end, I'm trying to lead and bring guys along with me."
"He's a guy who displays the right habits. He wants to be better at everything. It's something where I wanted to help him continue to grow." Defensive tackle Kyle Williams
Edmunds demonstrated an innate ability to do that. So much so, that the now retired Kyle Williams passed the responsibility of running the players' weekly Thursday film session on to the rookie.
"I went to him and said, 'Hey listen, I've been doing this for a long time. I look at you and see somebody in my opinion who is going to be a cornerstone for a long time," Williams said. "You play the 'mike' so at the end of the day you need to be the bell cow, so let's get this started early, I'll help you.' He did a great job."
"That tells you [that] he thinks very highly of that player, that he trusts that player," said defensive coordinator Leslie Frazier of Williams' decision. "That tells you the respect he has for Tremaine."
"He's a guy who displays the right habits," said Williams. "He works hard. He plays hard. He does the right things. He wants to be better at everything. It's something where I wanted to help him continue to grow. I want Tremaine to be as good a football player as I think he wants to be."
"His preparation is off the chart when he's away from the building, because he'll come back with great questions about things he's seen and then you go like man this guy's been studying," said Frazier. "That's a sign of a future leader on your team."
Leading the Bills in tackles is something that expected for a middle linebacker in this kind of defense, but the diversity of his game is seen in another category where he led the team. Edmunds led Buffalo in pass breakups in 2018 with 12 in 15 games played.
For a linebacker with this level of physical ability and football acumen at his age, projecting where he could be in just a couple of years is almost too hard to gauge. For his teammates and coaches however, it's fun to think about.
"The good thing is he's so long and tall is he can hold additional weight and not lose any speed. He's going to be a freak," said Alexander. "He'll probably become that new standard that everyone is trying to look for, that big, fast, athletic guy who can run and cover and hit in the middle of the field. He gets to so many balls, disrupts so many things that he doesn't always get credit for, but quarterbacks have a hard time hitting targets in the middle of the field because he's there. I don't know what he's going to look like in two or three years, but he's going to be in that All-Pro caliber conversation."
"There's no real limit on what he can do," said Lotulelei. "He's a big, athletic guy, who once things really start slowing down for him and he gets a little more experience, I know he's going to be real scary."