With the 2022 season now in the rearview mirror, it's never to early to start looking ahead to 2023.
National analysts and media sites gave a glimpse this week on where the Bills fit in the landscape of top teams for next season. Did they rank the Bills right?
"The Bills were once again turned away in the playoffs, this time in a humbling loss to the Bengals, and the upcoming offseason feels much different than last year's, when the widely held belief was that Buffalo was "one player away" from the Lombardi. Part of the challenge is financial: The Bills will attempt to improve a roster without spending lavishly in free agency. "There's not gonna be a Von Miller signing or somebody of that [magnitude]," general manager Brandon Beane admitted before the Super Bowl. "We're gonna have to work to get under the cap so that we can operate next year." The pressure is on Beane and head coach Sean McDermott to improve the roster in smart and potentially creative ways." -- Hanzus
"They have to get better in a few areas, including pass rush, pass protection and they need another receiver. They can't ask Josh Allen to do it all." -- Prisco
"There's some work to be done on the roster, and the Bills sit more than $18 million over the cap. The team has big free agent decisions to make with linebacker Tremaine Edmunds and safety Jordan Poyer , both of whom would not be easy to replace. QB Josh Allenand the offense also need help, especially at wide receiver and interior offensive line. General manager Brandon Beane said there won't be a splash move like signing Von Miller last offseason, but the Bills will have to get creative in building the roster and avoid spreading too much cap down the road." -- Getzenberg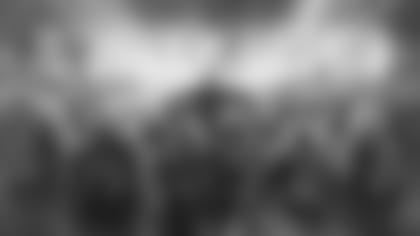 "Life's not going to get any easier for Josh Allen, as his cap hit will take a big jump this coming year. That matters, because the Bills are lacking in cap space and have a lot of decisions to make on key contributors. But having Allen at quarterback goes a long way toward easing those concerns." -- Helman
"They faced more than their share of adversity late in the season, namely S Damar Hamlin's cardiac arrest. And the defense never truly recovered from OLB Von Miller's season-ending knee injury. Bigger picture, three-decade old questions about a team that can't win the big one may be resurfacing, too." -- Davis
"The Buffalo Bills feel a bit like the Cowboys in a few ways, except with an alien at QB who, when playing well, is a legitimate MVP candidate. However, Buffalo's defense slowed down significantly after Von Miller's season-ending injury.
Like Dallas, Buffalo needs a No. 2 receiver to complement Stefon Diggs. Ken Dorsey also must evolve. He needs to make things easier for his quarterback, and Allen must stop inviting contact, because it wasn't all that long ago that we were in awe of Cam Newton doing similar things before his body broke down.
James Cook looked impressive as a rookie, but the run game still needs improvement." -- Miller
"It's pretty much the same story for the Bills. They're talented enough to win the Super Bowl. The playoffs are competitive and for some teams, the coin never flips on their side. The Bills would benefit from getting help around Josh Allen, but that's easier said than done." -- Schwab