WALL OF FAME

The Buffalo Bills Wall of Fame was created in 1980 to honor former players, administrators and coaches who have played significant roles in the team's history. To be eligible for induction, an individual must have played with the Bills for at least three years and be retired from professional football. Also eligible are other individuals who have made outstanding contributions to the Bills, including administrators and coaches. Selections are made by a distinguished panel composed of club personnel and media members.
RALPH C. WILSON JR. STATUE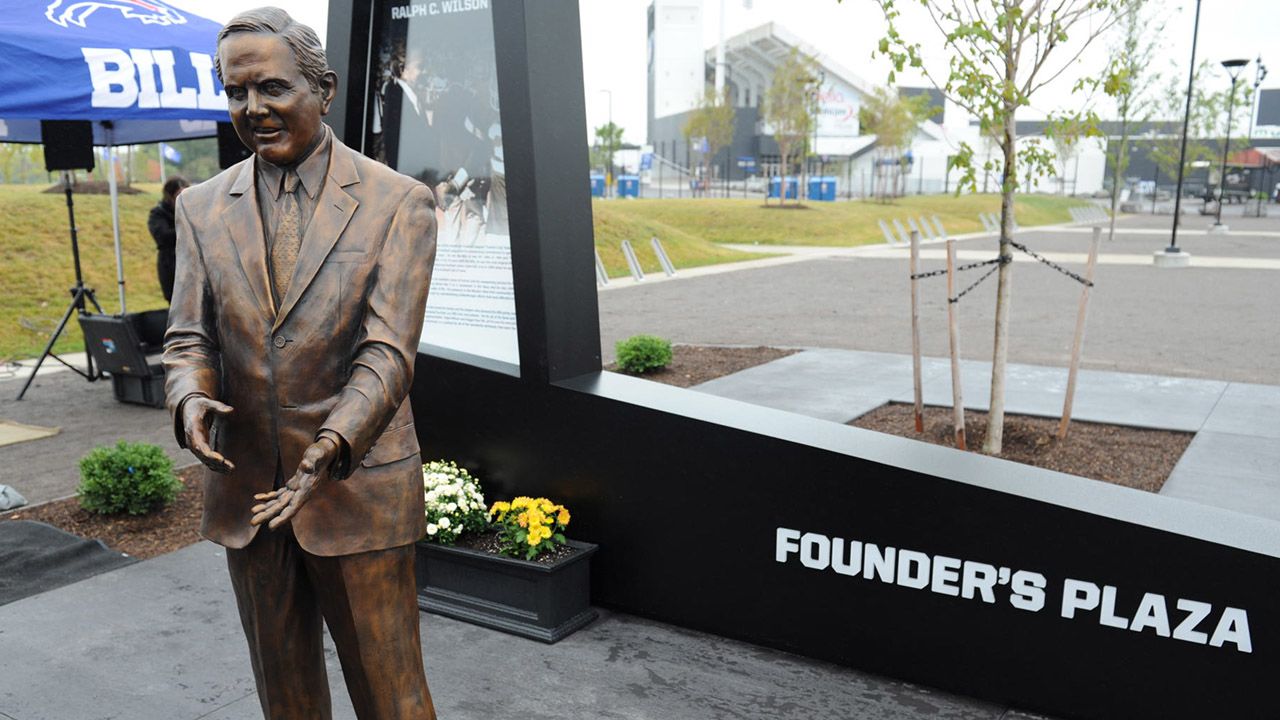 The Bills announced in 2015 that the organization would commission a statue to be made of Ralph C. Wilson, Jr. The statue is displayed outside of Highmark Stadium in Founder's Plaza.
Ralph C. Wilson, Jr. passed away at the age of 95. Mr. Wilson was the sole owner of the Bills franchise for 54 seasons after purchasing the team on October 28, 1959. Under his leadership, the Bills won two American Football League Championships in 1964 and 1965 and appeared in an unprecedented four consecutive Super Bowls in the 1990s.
The construction of the statue was a collaborative effort between Terry and Kim Pegula and Mary Wilson. Founder's Plaza, the current location of the statue, is located northwest of The Bills Store at Highmark Stadium.
Mr. Wilson's statue is the first statue in history to be displayed on the grounds of Highmark Stadium. The life-size statue is based on a photo taken of Mr. Wilson with Thurman Thomas along the sidelines on October 21, 1990 during Buffalo's 30-27 victory over the New York Jets.