3-and-out leaves no doubt
The Bills went into last Sunday's game against the Titans with the number one defense in the league when it came to sending their opponents three-and-out. Against Tennessee, Buffalo proved again why they're so effective in ending possessions after three plays.
Marcus Mariota and the Titans offense were sent three-and-out on more than half of their possessions last Sunday. Six of their 11 possessions lasted just three plays. The success for Buffalo was largely rooted in their pass pressure, which was aided by some different coverage schemes the Bills employed than the ones they had shown on film in their first four games.
That enabled the men up front to get Mariota on the ground to the tune of five sacks. Three of those five sacks came on third down to get off the field in the first half. It was a big reason why the Titans were 0-for-6 on third down in the first half.
"Great secondary, great D-line," said Jordan Phillips who had three QB takedowns. "We all worked together, and I was the one who was able to get the sacks."
Buffalo's defense came into the game with a three-and-out percentage of 32.7 percent to lead the league. After six three-and-outs on Sunday, the Bills pushed their league-leading percentage to an eye-popping 36.7 percent this season.
"It's a team effort. We fight for each other," said Micah Hyde. "We don't care who gets the sacks, or tackles, or whatever. As long as they get the quarterback down, as long as we win, that's all that matters. That's the best thing about this team."
25% = opposing kickers beware
Call it pressure. Call it luck. Whatever you want to call it, Buffalo is not a team opponents want to kick against this season.
The Bills currently lead the league in opponent field goal percentage. Opposing kickers have made just two of their eight field goal attempts this season for a shocking "success rate" of just 25 percent.
With the exception of the Bengals game in Week 3, every one of the Bills' opponents has missed either a field goal attempt or a point after attempt.
Opposing kickers are 0-2 from 30-39 yards, 1-3 from 40-49 yards and 0-2 from 50 yards plus.
Cairo Santos is the most egregious offender when it comes to kicking after he missed three field goal attempts and had a fourth attempt blocked by rookie DE Darryl Johnson.
"I tipped it," said Johnson. "I've been telling them all day, 'We're going to get one.' We'd been getting penetration all game and I was like '(Lorenzo Alexander), let's go get it.' That's what we did. We had to go get it, and we made a play."
Only the Chargers, who rank second in opponent field goal percentage, are close to the 25 percent success rate the Bills have enjoyed. L.A.'s opponents have hit just 36.4 percent of their kicks (4-11).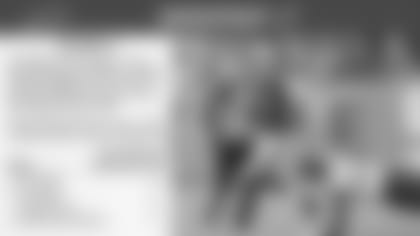 Other numbers of note
.890 – Bills winning percentage in games where Josh Allen starts and has one turnover or less (8-1).
6 – The number of game-winning drives since 2018 for Josh Allen, good for second-most in the NFL over that span (Drew Brees – 8).
14 – Number of consecutive games in which Buffalo's defense has held their opponent to less than 250 yards passing. It matches the longest previous streak of 14 games (2002-03) and is the longest active streak in the NFL.
32 – Number of negative plays forced by Buffalo's defense, good for fourth-best in the NFL.
41 – The number of games in the NFL this season that have been decided by seven points or less. The Bills have contributed four such games to that total with their Week 2 win over the Giants (28-14) as the only exception. The 41-game total is the second most through five weeks in NFL history.
30-0 – The Bills point differential in the second quarter this season. The +30 figure ranks second best in football for the second quarter to only Kansas City (+62).
17 or less – Buffalo's defense has now held their opponents to 17 points or fewer in six straight games stretching back to last year's season finale. It's the first time the Bills have had a stretch that long since the end of the 2002 and start of the 2003 season.
76% - Odds of making the playoffs for teams that start the season 4-1.