The Buffalo Bills will kickoff the 2019 preseason schedule on Thursday at 7 pm against the Indianapolis Colts. Head coach Sean McDermott says the starters are expected to play for roughly a quarter. Outside of the starters, here are five players to watch for the Bills first preseason game.
1. Devin Singletary, running back
The rookie running back has been making a splash in training camp with his ability to cut in between tackles and quickly burst upfield. In a backfield with veterans like LeSean McCoy and Frank Gore, Singletary is primed to get plenty of action during the first week of the preseason.
"Everything is going to hit quicker. Guys are moving faster, guys are bigger. I feel I'm adjusting well," Singletary said. "I'm very confident. I believe in myself. And I've got great guys around me to guide me in the right direction. I feel like I'm doing well so far."
2. Corey Thompson, linebacker
Thompson signed with the Bills last season as an undrafted free agent and has been backing up Matt Milano throughout training camp. His sideline-to-sideline pursuit ability makes him a perfect compliment when Milano isn't on the field. Thompson didn't even play linebacker until his final year at LSU.
"He's continuing to get better," said teammate Tremaine Edmunds. "I've seen a lot of good things out there, getting more comfortable and communicating, playing a little faster. I'm happy to see the steps he's taken."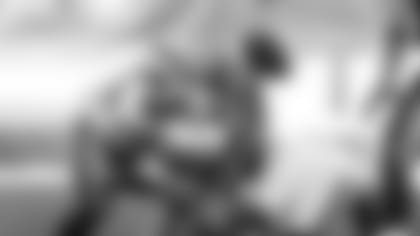 3. Tommy Sweeney, tight end
A seventh-round pick in the draft this year, Sweeney has quickly found himself in a starting role after a slew of injuries to the tight end group. Sweeney has earned praise from his coaches and teammates for his ability to step in and pick up the offense. Sweeney will get plenty of opportunities to display his pass-catching ability and blocking prowess against the Colts.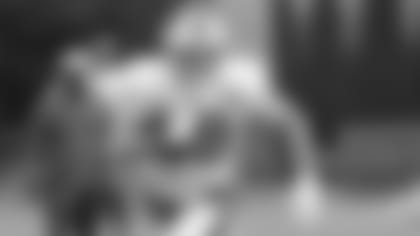 4. Kevin Johnson, cornerback
Johnson is enjoying his fresh start with the Bills. Currently vying for the No. 2 cornerback spot that belongs to Levi Wallace, Johnson will need to show the reason he was a first-round pick back in 2015. Due to injuries, Johnson has struggled to remain on the field and will need to remain healthy to put his full play-making ability on display.
"It's good to be out here. I'm playing football again. I love playing ball. It don't matter where I'm doing it – I'm a ball player," Johnson said. "But definitely being out here with the Buffalo Bills, getting a fresh start is great for me."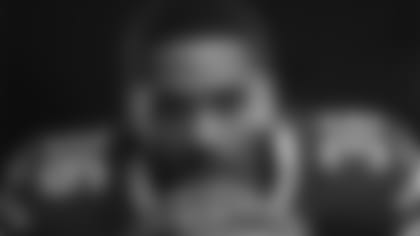 5. Corey Bojorquez/Cory Carter, punter
Buffalo fiercest position battle this summer might be at the punter position. Both Bojorquez and Carter finished the 2018 season on the injured reserve. Bojorquez was the Bills' punter for the first eight games of the 2018 season. Special teams coordinator Heath Farwell stated last week that there is a long way to go until a decision is made. The best way to test the punters will be during live game action. That process will begin Thursday night.