It was an abbreviated training camp due to the upcoming joint practices between the Bills and Carolina Panthers next week, so our 14th edition of the Training Camp Awards has less of a body of work to go on. Nevertheless here are the standouts and surprise performers for the summer of 2019.
Most Valuable Player: John Brown
He came in as a widely respected deep threat for Buffalo's offense, but the full display of his skill set as a receiver showed everyone that he can be dangerous in the short to intermediate areas as well. Brown was the most consistent performer in the two weeks of camp practices at St. John Fisher and will be a supreme value to Josh Allen's development.
Most Improved Player: Corey Thompson
From practice squad last season to being a reliable backup at both outside linebacker positions behind Lorenzo Alexander and Matt Milano, Thompson's game has grown considerably. His athleticism makes him a capable three-down defender.
Hon. Mention – Ray-Ray McCloud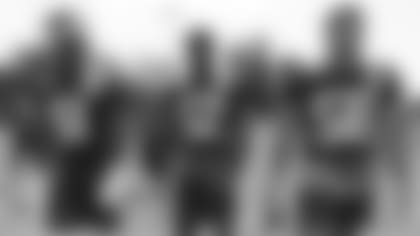 Most Valuable Newcomer: Cole Beasley
A high-percentage passing target, Beasley is already becoming a trusted answer underneath for Josh Allen and will help to boost the young quarterback's completion percentage. The tandem is still nailing down the finer points of their chemistry, but the potential is there.
Most Consistent: Dion Dawkins
There were a lot of injuries through the course of training camp, particularly on the offensive line. The third-year left tackle came to work every day and was ready to grind. He faced the team's best pass rushers day in and day out and never blinked.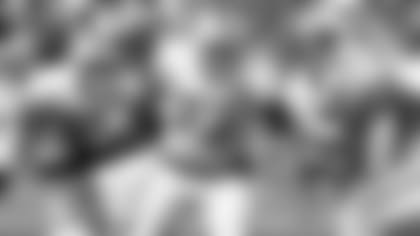 Most Promising Player: Josh Allen
This is the second straight camp that Allen was listed here. With a firm command of the offensive system and comfortable as a team leader, Allen's game should take a sizable leap forward in 2019.
Hon. Mention – Tremaine Edmunds
Most Encouraging Comeback: Trent Murphy
Murphy looks like a different player coming off the edge on the left side than he did last year. There is more suddenness to his game and his leg drive on bull rushes is miles better than it was in 2018. Murphy will be a much bigger factor in Buffalo's pass rush this fall.
Hon. Mention – Matt Milano
Most Impressive Rookie: Ed Oliver
Cody Ford had a good camp as did Devin Singletary, but Oliver wreaked havoc at times in one-on-one drills as well as team segments. His ability to penetrate into the offensive backfield was impressive and his pursuit to make plays from the back side was eye opening.
Most Surprising Player: Kurt Coleman
Coleman came in the day training camp opened and demonstrated an impressive knowledge of the defensive system. The ninth-year safety has made it evident he can still play at a high level and is a valuable safety net, no pun intended, should there be an injury to Micah Hyde or Jordan Poyer.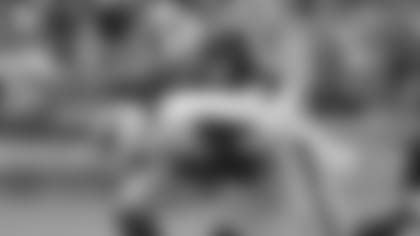 Best in the Trenches: Quinton Spain
Spain missed just one day of practice in camp with a foot ailment, but won the vast majority of his one-on-ones and performed well in the team segments. It's part of the reason why he has a stranglehold on the starting left guard spot.
Most Inspirational Player: Kyle Peko
Peko's dedication to team despite the fact that his wife is battling Hodgkin's Lymphoma back at home was nothing short of inspirational for the entire roster.
Hon. Mention – Christian Wade
Best Hustle Player: Harrison Phillips
Whether it was one-on-one drills or stepping in to fill in for a teammate that had to come out for a play, Phillips was ready and willing to jump in, chase down a play or finish an individual position drill with top end effort.
Hon. Mention – Tommy Sweeney