Buffalo's defense is undergoing a good deal of change in preparation for the 2014 season. They have a new defensive coordinator with a new scheme and some new pieces slated to be in the starting lineup. Here are our top five observations about the Bills defense after the first week of organized team activities.
5 – Spikes is calling plays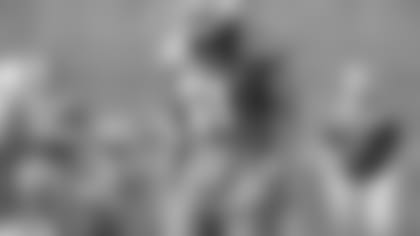 It wasn't certain that Brandon Spikes would be making the defensive calls even though he is the team's middle linebacker, but that has proven to be the case. The veteran looks very comfortable doing so despite being in a brand new scheme and surrounded by all new teammates as well.
4 – Schwartz demands at high volume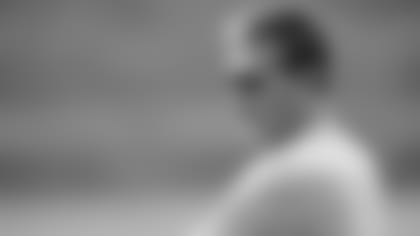 Defensive coordinator Jim Schwartz was raising his voice an awful lot on the first day of OTAs. Anytime some part of the defensive performance wasn't up to snuff everyone heard about it. His demeanor cooled marginally as the week went on, but it's obvious Schwartz pushes for perfection.
3 – Graham is blending in quickly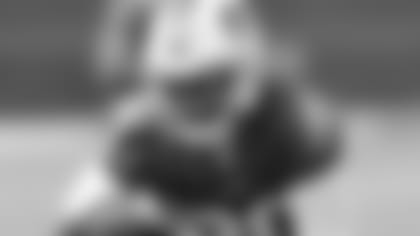 With Stephon Gilmore and Leodis McKelvin both sitting out of team work coming off of surgeries this offseason, free agent signee Corey Graham has blended into the secondary rather quickly. He's turned in plays all week and has the veteran savvy that coaches covet. He's also not afraid to needle an offensive player a bit. After breaking up a pass intended for C.J. Spiller the cornerback made sure to let Spiller know about it jawing with him most of the way back to the offensive huddle.
2 – Hughes making transition
Manny Lawson is not attending voluntary OTAs, but the other outside linebacker in 2013 who is now transitioning to full-time defensive end is faring well. Jerry Hughes strongest practice in the first week may have been Thursday. He was effectively using an inside rush on some offensive tackles that were oversetting on pass plays. He's still asking lots of questions of the position coaches when he's not getting live reps, but he's making progress.
1 – Searcy, Duke getting first look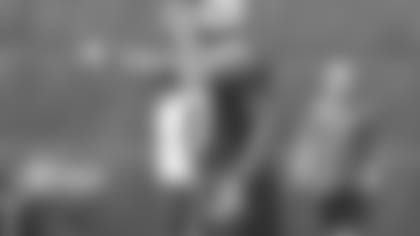 In the much coveted safety role next to starter Aaron Williams it's been Da'Norris Searcy that is getting first crack at the job. He was in the starting rotation throughout the first week of OTAs teaming up with Duke Williams. Williams is technically getting first team reps too as he fills in for Aaron Williams who is not yet cleared for team work. To this point Searcy has been steady with no big busts in the team segments of practice. It'll be interesting to see if another candidate for the job is rolled in with the first unit next week.