The end of the line for the Bills and the Dolphins, two teams hoping for much more in 2018. It's the regular season finale at New Era Field this weekend between a couple of old AFC East rivals who look like they're in dramatically different situations.
Here are some of the key issues this week as the NFL moves into week 17:
1. LAST CHANCE TO WATCH KYLE WILLIAMS PLAY IN A BILLS UNIFORM
It's going to be a celebration of 'Kyle' all day Sunday when the Bills take the field against Miami. After 13 years Williams will play his 183rd and final game on Sunday.
He announced his retirement today after another stellar year with the team. The Bills fifth round draft pick in 2006, Williams was the ninth defensive tackle chosen in that year's draft. He won a starting job midway through his rookie season and never gave it up the rest of his career.
Williams made the Pro Bowl five times. Only Bruce Smith made more Pro Bowls as a Bills defensive lineman.
His relentless work ethic and plain-spoken leadership style became the gold standard for the Bills, especially in the last two years under Sean McDermott. And his emotional, tear-filled reaction to the Bills clinching a playoff spot, captured on tape in the Miami locker room last New Year's Eve, is one of the iconic and enduring images of Bills football.
Two weeks ago, against Detroit, he took the field on offense on what the Bills expected would be a one-yard run for a touchdown, only to head back to the sideline when the ball was marked at the four. Maybe this week, he gets another chance for end zone glory, like he did in the finale at Miami last year.
2. EXPECT A CLOSE BATTLE BETWEEN BUFFALO AND MIAMI
The Dolphins survived a last second desperate heave downfield four weeks ago and wound up beating the Bills by four points. Expect another close one this Sunday when the two teams hook up.
The last five times they've played each other, the matter has been decided by one score. Miami has won three of those five, but none by more than eight points.
It's been a series dominated by sweeps also. In the last seven years, the Dolphins have swept the two-game series three times; the Bills twice.
3. 11*th* START FOR JOSH ALLEN
Sunday's game marks the end of a full season for rookie quarterback Josh Allen, Buffalo's first round pick. It will be his 11th start. So far, he's started and finished nine games for the Bills (left the Houston game with an injury) and when he's done that, he's got four wins and five losses.
One of those losses was the game Dec. 2 in Miami, when Allen provided most of Buffalo's offensive spark. He ran for 135 yards in that game, a franchise record for a Bills quarterback and threw for 231 yards and two touchdowns.
Allen has a chance this Sunday to establish some milestones with his running. With 45 rushing yards, he'd pass Tyrod Taylor (580 yards in 2016) for the most rushing yards in a season by a Bills quarterback. If he runs for two touchdowns, he'd have eight touchdowns, tying Jack Kemp's team record for most rushing touchdowns by a quarterback in a single season.
Going into Sunday's game, Allen is the only player in the NFL leading his team in both passing yards and rushing yards.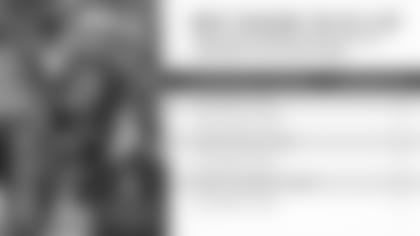 4. END OF THE LINE FOR TANNEHILL?
Bills fans arrive at the season finale with high hopes and expectations for their quarterback. Many Dolphin fans hit the end of the year with doubts and questions about theirs.
Ryan Tannehill wraps up his seventh season in Miami with questions about whether he'll be back for an eighth. He's missed 24 of Miami's last 47-games with various injuries. He is 42-45 as a starter and has never won more than eight games in a single season.
"What's the good in wondering and pondering and wasting time thinking about it," Tannehill told the Palm Beach Post this week. "It's out of my control now. I'm focused on winning this one game in Buffalo."
Miami could save $13 million on Tannehill's cap hit by cutting the quarterback. The 30-year old former first round draft pick said this week he'd like to finish his career with the Dolphins.
But a wave of upheaval awaits the Dolphins franchise in the weeks ahead, and Tannehill could get washed away in its' wake.
5. MULTIPLE TURNOVERS SPELL DEFEAT FOR BUFFALO
The Bills have had offensive struggles all season, and some notable defensive lapses, like last week in Foxboro. But turnovers are the most reliable indicator of Buffalo's chances to win this year.
When the Bills commit one or no turnovers, they win; they are 5-0 this season. When they commit two or more, they are 0-10.
"That's one stat that doesn't go away every year," head coach Sean McDermott said this week. "You turn the ball over, you make it hard to win…we talk about it just about every meeting."
The Bills have 31 turnovers this season, second most in the NFL behind the Bucs (34).
6. PRELUDE TO THE OFFSEASON
The 2019 offseason is just days away now, and the annual push to improve begins in earnest after a few weeks of rest and recovery.
Bills backup quarterback Matt Barkley says it's a critical time to work on passing mechanics and stay sharp when it comes to throwing the ball. After just signing a two-year contract extension with the Bills last week, Barkley is looking forward to working again with the "3DQB" group in Huntington Beach, California.
"They'll have receivers out there, you'll run some plays, you'll call your own plays" Barkley told One Bills Live this week. "You'll go through progressions, you work on footwork—everything. It's not a practice against a full defense, but you're working on still staying sharp with your play calls, staying sharp with your progressions and footwork, and just staying on top of it."
It's another year of disappointment for the Bills and the Dolphins, and the Jets, as New England advances with its' 10th consecutive AFC East title. But who's got the best future among the four division rivals?
One Bills Live put the question to listeners this week: which AFC East team has the brightest short-term future (2-4 years). The answer from Dolphins radio color man, and former Miami TE, Joe Rose, was interesting.
"I'll say the Bills," Rose replied.  "I love your defense, I got nothing but respect for that defense."
"They got a brand-new quarterback and they understand and they play. They play like they're in every game and it's like it's a one score game late in the fourth every time they play."
8. PLAYOFFS START SUNDAY NIGHT
Sunday Night Football provides a fitting end to the weekend and the season with the all-or-nothing, winner-take-all matchup between the Colts and the Titans this week. Indy won the first matchup between the two at Lucas Oil Stadium in mid-November, a 38-10 shellacking. But the Titans have won two of their last three games against the Colts.
The biggest issue going into the weekend is the health of Tennessee quarterback Marcus Mariota, who got in limited work in practice Thursday as he deals with neck and foot injuries. Many Bills fans are likely to have a rooting interest, given the Buffalo connection with Colts first year head coach Frank Reich. Kickoff is 8:20 pm Sunday.