The 2019 NFL Draft is here, and Bills fans are right where fans of every team are today—eager to see their team's plan and optimistic about the future.
Here are nine reasons to be excited about the Bills draft this week:
Thanks to trades and deals made in the last few years, the Bills have a total of 10 selections in the draft – one in each of the seven rounds and extra picks in the fourth, fifth and seventh rounds.
It's the most selections the Bills have had since 2008, when they also had 10 picks and wound up using two of them on Leodis McKelvin and Stevie Johnson.
The Bills had 12 selections in the 2001 draft and were able to get standouts like Nate Clements, Aaron Schobel, and Travis Henry that year.
Picks! Volume! The more you have, the better your chances of success.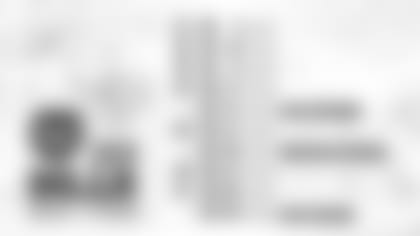 2. TIME IS RIGHT TO ADDRESS THE DEFENSE
Last year's Bills draft was about the quarterback. This year, their focus may be on the other side of the ball.
Kyle Brandt of NFL Network, co-host of Good Morning Football, says Bills fans should be ready for a non-flashy first rounder probably from the defensive side.
"As a fan, you always want the flashy player—you want the wide receiver, you want the quarterback," Brandt told One Bills Live. "This year, everybody is saying the defensive players are going to be raining out of the sky. I like the Bills weapons on offense already. They got a new center. They got a deep guy. They got a slot guy. They got the running backs. Let's go on defense."
Brandt also says the Bills have some flexibility in the first round, since their quarterback question was answered last year.
"I don't mind them moving back either," he says. "They don't need a quarterback so they're in control. They can move back. It's a position of power.
"I think they should go for one of those great defensive linemen, but they should definitely be open for business."
3. A TIGHT END WHO CAN MAKE LIFE EASIER FOR JOSH ALLEN
The Bills went all out in the 2018 draft to identify and draft their quarterback. Some draft analysts think Buffalo should bolster his supporting case in this year's draft.
"Usually, when you have a young quarterback going into year two, you try to do something to support him and help him out a little bit," according to NFL Network Analyst Daniel Jeremiah. "So even though you have those needs on the defensive side of the ball, I still think when push comes to shove, Josh Allen is going to win the tiebreaker."
Jeremiah told One Bills Live the best complement for Josh Allen might be Iowa TE T.J. Hockenson.
"The perfect player, to me, who makes the most sense, is Hockenson, the tight end from Iowa. Because if you want to keep the tight end in, he's going to help you that way. If you want quick completions, he can uncover and help you there. And then he's a huge asset in the run game and he'll put you in more good situations down and distance-wise, to do some more play action and take some shots downfield.
"I think he's someone who can come in there and help in so many different ways-I would love to see that fit. I would love to see that happen."
4. IMPACT DEFENSIVE LINEMEN ARE AVAILABLE EVERYWHERE
You may not see defensive prospects falling out of the sky in round one, but longtime draft observers believe this is as talented a group of defenders the draft has produced in years.
"It's as deep on defense as I can remember," says Brian Baldinger, an 11-year NFL veteran who now works as a football analyst for NFL Network and Fox Sports. "We're probably going to see eight of the first 10 players going in Thursday night's draft from the defensive side of the ball."
Baldinger told One Bills Live the collection of talent on the defensive line is impressive.
"It's about as deep and strong a draft on defensive linemen as I've ever seen, whether it's tackles, ends, outside pass rushers—there's a lot to like about this group. A lot of them are going to go right at the very top. Nick Bosa and Quinnen Williams—they're going to go real early in this draft and they should."
5. THIS DEFENSIVE LINE PROSPECT MAY BE WORTH THE WAIT
Baldinger says there's one defensive lineman who would have been among the elite, had he not been injured. Mississippi State defensive tackle Jeffery Simmons tore his left ACL working out to prepare for his pro day two months ago. Instead of going early in the first, he'll probably go later, and a patient NFL team could be getting a steal.
"I think he's going to be a first rounder," Baldinger says. "I think he's a top five player in this draft, if he's healthy.  He's country strong. He just manhandles people at the line of scrimmage because of his strength. But he stayed in college this year to work on his quickness, so he wouldn't have to muscle guys every down."
Baldinger says the NFL team that drafts Simmons will probably have to let him recover at least through the first half of the 2019 season—maybe longer.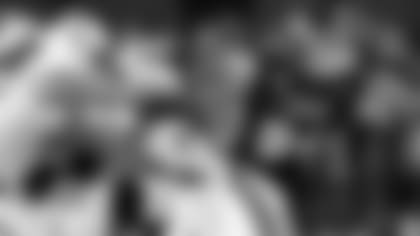 6. DT CHRISTIAN WILKINS COULD BE THE PERFECT CULTURAL FIT
Clemson defensive tackle Christian Wilkins is a first-round talent on the defensive line who's been linked to the Bills in some mock drafts.
Former NFL scout Dan Shonka, now the GM/Scout for Ourlad's Guide to the NFL draft, says Wilkins talent and his work ethic would be a perfect fit for the team culture Sean McDermott has put in place in Buffalo.
"Here's a guy who's super-smart," Shonka says. "He's a four-year guy. He's blue-collar, hard working. This guy here is just a tremendous hard worker on the field and a great human being off the field. You can't go wrong with guys like that."
Shonka says as the Bills look to replace Kyle Williams 13 seasons of excellence and leadership, they may look at Wilkins as a strong candidate.
"This guy will give it to you every single down, like Kyle Williams. Plus, he's very versatile. He can go at defensive end or he can go inside. He's not a pass rusher, he's a run-stuffer. But he can play any kind of scheme. He's smart and he's a great football player."
7. A CHANCE TO ADD A LOCKDOWN CORNER IN THE SECONDARY
One of Marv Levy's best quotes (yes, there were many): "You can never be too rich, too thin, or have too many cornerbacks."
Maybe with that in mind, the analytics experts at Pro Football Focus have linked the Bills to Washington cornerback Byron Murphy.
Whether it's Levi Wallace, Kevin Johnson, E.J. Gaines or somebody else playing opposite Tre'Davious White, the Bills could use Byron Murphy, according to PFF Lead NFL Analyst Sam Monson.
"This is a league that requires three corners," Monson says. "You need a third guy who can play 600-700 snaps (per season). Byron Murphy in a zone scheme is devastating. He's got the quickness coming out of breaks and he can really maximize that. It doesn't matter that he doesn't run a 4.35 in the forty-you just don't need him to, the way he can read a play and react to what's happening. In that scheme in Buffalo, it would be a beautiful fit."
8. SMALL CHANCE TO SEE MORE DRAFT DAY TRADES
With the ninth pick in the first round, the Bills should be in a prime position to entertain offers from teams that want to move up.
But Gary Gramling, senior editor at SI.com and MMQB, says this year is different.
"No one's in love with the quarterbacks here, and those are usually the guys you'll see teams moving up to get," Gramling says.
Gramling says if the Bills can find a trade partner and move down in the draft, they'll get a look at a talented class of talent from the second half of round one into round three—talent that's pretty equal.
"There will probably be a steep drop off when you get to about pick 12 or 13. "he says. "And that happens most years. But I think it's more pronounced this year. I think the guys you'll see taken in the twenties this year, there's just not a whole lot of separation from the guys you'll see late in day two, the mid-to-late third round guys."
9. PREMIUM PROSPECT COULD FALL TO NO. 9
The ninth overall pick is a good place to be, if you're hoping some of the premium, elite talent in this draft class starts to drop. ESPN NFL Draft Analyst Mel Kiper, Jr. says that could happen.
"I think (DE) Nick Bosa, (DT) Quinnen Williams, (DE) Josh Allen, and (LB) Devin White would be the four best players in this draft. If for whatever reason any one of those four dropped, yeah--it's happened before," Kiper said last week, in an appearance on One Bills Live.
"You go in thinking you have it all mapped out and then somebody will fall," he continued. "This is the week where you're going to hear so many things—about injuries, something medical, something off-the-field. Everybody's trying to throw out some misinformation. And if one of those four dropped to the Bills, I think Brandon Beane would have to re-assess things a bit."
The 2019 NFL Draft will kick off from Nashville on Thursday, April 25, at 8 p.m. ET. Bills fans can stay up-to-date with the latest draft happenings on buffalobills.com, the Bills Mobile app, presented by M&T Bank, and the team's social media channels. Bills draft coverage is presented by ECMC.