Bills cornerback Levi Wallace and team chaplain Len Vanden Bos shared an experience this offseason they didn't think was possible. They walked away from that day feeling forever changed and motivated to make a difference in the world.
"Levi and I are both strong believers that this was not accidental," Vanden Bos said. "That because the wedding got moved there, and we didn't want to fly. All of a sudden, we're going to drive through Montgomery. And what do you know, Levi's there and his buddies are there."
If the stars didn't align enough already, the museum, which was closed due to COVID-19, opened up for the day to host Wallace and Vanden Bos' small group.
"It was an experience to just grow my knowledge," Wallace explained. "It's been a trying time in this world and in this country dealing with George Floyd and Breonna Taylor and getting justice for them. It's great to have that information to back up what you believe."
The group of six spent several hours that day making their way through the Legacy Museum and National Memorial for Peace and Justice.
"It was powerful," Wallace explained. "There's so much information in the museum. We were in there maybe three-and-a-half, four hours and I still didn't get through the whole thing. It's not a huge building, but it has so much information and history of things that you've never heard before."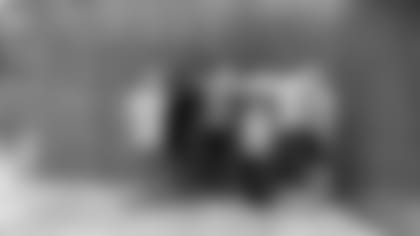 The Legacy Museum is located where enslaved people were once warehoused and is placed near a former market where they were sold. The museum focuses on three different areas – Africa, which documents how Africans were ripped away from their homes and spans through the slavery time period; Civil Rights, which documents the Civil Rights movement; Incarceration, which documents how slavery has continued for many.
The National Memorial for Peace and Justice is dedicated to more than 4,400 victims of documented lynchings in the United States from 1877 to 1950. Barrels hang from a ceiling to represent the 800 counties across America where these documented lynchings happened. Each barrel has the names of those who were murdered.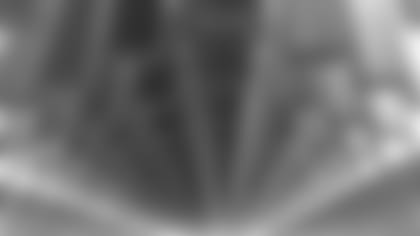 Vanden Bos felt his heart break as he walked through the memorial realizing how many innocent lives had been taken.
"Some of the most memorable sights as you go down there are the barrels all hanging at the level a lynching would happen and they start to spread out," Vanden Bos said. "Going down that ramp and seeing those life-sized barrel type monuments all at a level that they would be hanging from the tree was one of the starkest reminders of what was going on.
"These lynchings are all from middle 1800s, all the way up to the 1940s, 1950s documented. A word I would put on it is heartbreaking. It's just a heartbreaking experience. Whether it's looking at the numbers like 12 million Africans taken off the continent, two million died in the Atlantic Ocean and 10 million land on our shores. And then are enslaved, families torn apart, it's heartbreaking."
As Wallace took in the tough sights of the complex that recounted our dark history, he felt driven to call his grandfather.
"I was heartbroken," Wallace said about his emotions during the trip. "I usually call my granddad like once a week. I'm just like, 'Grandad how's the weather? What'd you eat today?' Just to talk to him. But for the first time, I actually asked him how it was when he grew up. And he was like, 'You've never asked me that before.' I'm sorry for that. I had no excuse.
"It made me want to grow and learn and ask more questions. Just to hear about what he went through. For someone that is a part of me, and we share the same blood, and I've never asked. I'm 25 years old now. I wish I could have asked my grandma or other older members of my family. But it definitely brought out my curiosity a lot more and my determination to learn more about, not to hide from the history in this country. Especially growing up in Arizona, I've never dealt with racism at all in Arizona until I went to school in Alabama. It just opened my eyes a little bit more to what's going on in the past, and to show how little I knew about those situations."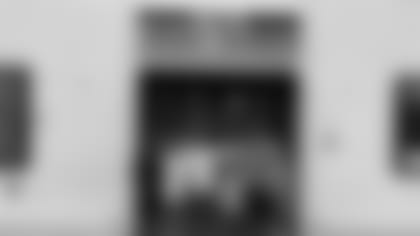 As their eyes were opened from learning about people who have been terrorized in America for centuries, they immediately wanted to share this important information about our history with others in hopes to overcome racial inequality.
What made it even more impactful was the fact they were able to experience it together.
"It was an education for sure, the numbers and the detail," Vanden Bos said. "But coupled with an experience with Levi, his brother and his friends. Here my wife and the four of them, the six of us, had an experience for a day that went beyond education. Because we could do it together.
"We went to eat afterwards and we were able to talk about it. That's the power, that I think, when those two things are combined in education and experienced together. That's when you begin to go, 'Wow, maybe this is a way I need to maybe look at it differently. And how can I bear this burden? How can I now get involved?' But it starts with seeking. A desire to seek, to understand."
"I think it starts with changing hearts before anything," Wallace said. "As long as we're united here in Western New York, which we are on the field, but it's off the field as well. I think we should start a great movement."
Wallace and Vanden Bos want the movement to start with their team and the community of Buffalo. Once it's safe to travel, the two would like to take the entire team and Bills staff members to the museum and memorial so they can experience it for themselves.
"I think all of us are going to come out of COVID at some point and be able to look back on 2020 or whatever length of time this deal is, and we're going to be able to go, 'What did you get out of COVID?'" Vanden Bos said. "Did you just play video games all day long and hold your breath, like that was how you got through it? Or, did you read? Did you educate yourself? Did you start an initiative in your life?"
The two don't want to take the surprise trip for granted. They want to make a difference by loving, educating and serving others while not forgetting about the history of racial injustice that has led us to today.
"When we have an opportunity to serve in inner city Buffalo," Wallace explained. "Let's roll up our sleeves. Let's go down there and bear each other's burdens. That's right in our backyard. Systemic racism and all the narrative that has come out of slavery, the narrative that continues today, the systems that are still in place today. We can make a difference by coming alongside and going, 'You have a burden that I don't have. Let me come alongside you and help you carry that.'"