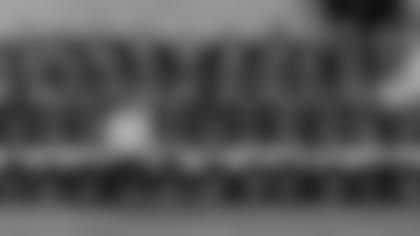 For the first two seasons of the Bills existence, the team's colors were Honolulu blue, silver, and white, the same colors as the Detroit Lions. Bills owner Ralph Wilson had been a minority owner of the Lions, and rumor has it the team's jerseys those two seasons were actually hand-me-downs from the Lions.
1962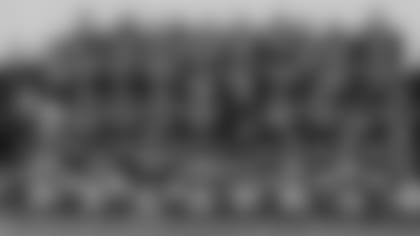 The Bills changed their colors to the classic red, white, and blue. They wore royal blue jerseys at home and white jerseys on the road. Red stripes were added to the helmet and jerseys, and the team also introduced the red standing Buffalo at this time.
1974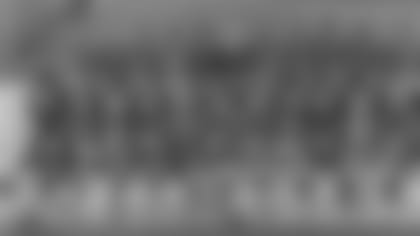 The charging blue Buffalo with the red stripe replaced the standing red Buffalo before the 1974 season. The charging Buffalo is still used today. The helmet remained white.
1984
The Bills announced that they would switch from white helmets to red ones. While the color changed, the charging blue Buffalo remained the same. Supposedly, the color change was meant to help quarterback Joe Ferguson distinguish his receivers from the defensive backs of the Patriots, Dolphins, and Colts, teams that all wore white helmets.
2002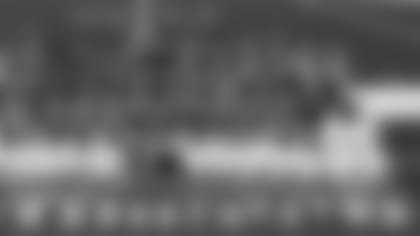 The Bills introduced a darker shade of blue to their uniforms, replacing the royal blue look with a navy blue color. The white jerseys incorporated that navy blue color on the shoulders.
2011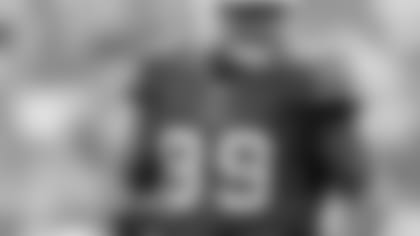 The most recent uniform changes saw the Bills go back to the white helmet, royal blue color, and all-white jerseys. The changes presented an updated rendition of the uniforms worn between 1975-1983.
2015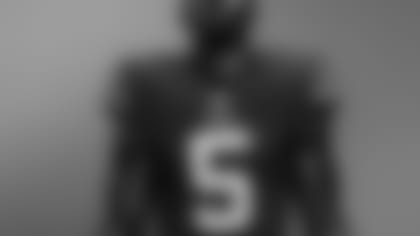 Bills unveil alternate red color rush uniform with all new red jersey, red pants. Red socks and red cleats are also part of the full red look. Only the helmet remains white.