TAMPA, Fla. (AP) — One has already set the Tampa Bay Buccaneers rookie record for touchdown passes. The other is on the verge of doing the same for the Buffalo Bills.
Mike Glennon and EJ Manuel are friends who've known each other since high school and their days as roommates during the 2007 Elite 11 competition for prep quarterbacks.
Both grew up in Virginia before heading off to college, where they faced one another as Atlantic Coast Conference rivals. Now, they're first-year NFL starters eagerly anticipating their initial matchup as pros when the Bills (4-8) visit the Bucs (3-9) on Sunday.
"I know EJ really well. Our families know each other. It's pretty cool to be playing against him now at this level," said Glennon, a third-round draft pick out of North Carolina State who's thrown for a Tampa Bay rookie record 1,962 yards and 13 TDs in nine starts.
"We didn't play against each other (in high school). I still remember, in the state semifinals, we played against a school right near him and he came to the game just to watch me. He's a great guy. His parents are great people," Glennon added. "It's just neat that, through high school, you don't know what's going to happen, and then college we played each other, and now again in the NFL."
Manuel was Buffalo's first-round pick following a standout career at Florida State, where he faced Glennon twice. The Seminoles trounced N.C. State 34-0 at home in their junior season, and Glennon overcame a 16-0 deficit in leading the Wolfpack to a 17-16 victory over previously unbeaten FSU in 2012.
"I don't think there's much that tops that. They were the No. 3 team in the country at the time ... and to come back, that was definitely one of my best football experiences ever," Glennon said.
Manuel has thrown for 1,595 yards with nine TDs and four interceptions in eight games. He started the first five of the season, missed four because of injury and returned to start the past three. He's coming off consecutive games in which he's combined to throw for three touchdowns with no picks.
"My thought has been to just get better each game. Obviously, we've lost a lot more games than we've won, so that's always disappointing. But for me, it's always just get better each game," Manuel said.
"I'm looking forward to getting down there and playing against Mike," the Bills quarterback added. "He's been doing well, so I look forward to going out and have a good game."
Glennon, who's thrown five interceptions in 290 passes, took over as Tampa Bay's starter after the team stumbled to a 0-3 start under Josh Freeman, who was benched and subsequently released.
The rookie lost five straight before finally stopping the slide with a three-game winning streak that created some hope for a brighter second half of the season.
"I think we have a lot more similarities than people think," Manuel said. "We both throw the ball well, and try to stretch it vertically, and do different things like that."
Five things to remember as the Bills try to rebound from a tough overtime loss to Atlanta, and the Bucs try to bounce back from a lopsided loss to Carolina:
SACK CITY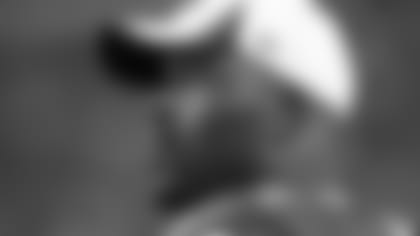 At times, Tampa Bay's offensive line has had difficulty protecting Glennon. The Bills, led by Mario Williams, lead the NFL with 43 sacks, so it will be interesting to see what the Bucs try to do to help keep their young QB on his feet. "We'll have to run the ball, we'll have to work our quick game and we'll have to take our shots when they're there, because it's tough against a pass rush that good. We can't be holding the ball all day," Glennon said.
REVIS ISLAND
The acquisition of CB Darrelle Revis has had a major impact on the Tampa Bay defense, which leads the league with 17 interceptions. The three-time All-Pro has gradually worked his way into form after sitting out part of training camp while rehabbing from knee surgery. The game plan changes when he's not on the field. And the past two games, he's departed early because of injuries, but they have not kept him out of practice this week.
WE'VE STILL GOT A SHOT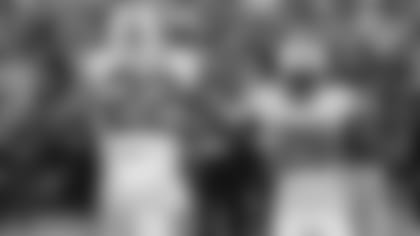 The Bills are assured of finishing without a winning record for the ninth straight season. However, they haven't given up hope on making the playoffs for the first time since 1999. "Mathematically we are not out of this thing. Even though it may be difficult for you to talk about it, it's still there in front of us," coach Doug Marrone said.
WHERE DO I THROW IT?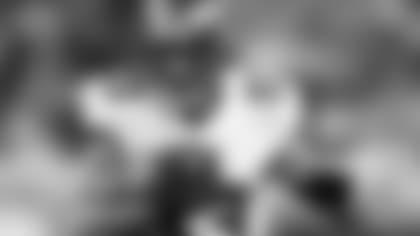 WR Vincent Jackson is far and away Glennon's favorite target. He leads the team with 61 receptions for 963 yards and five TDs. He's been limited in practice by a hamstring injury, and the Bucs may not know until Sunday if he will play. Rookie TE Tim Wright is the second-leading receiver with 36 catches.
MARRONE VS. SCHIANO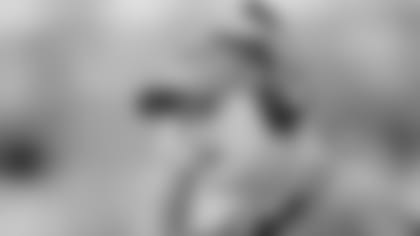 Marrone and the Bucs' Greg Schiano both became first-time NFL coaches after leading college programs in the Big East. While at Syracuse, Marrone won two of three games against Schiano-led Rutgers.