Bernie Jordan of Derby, NY is the December honoree of the 2022-23 Buffalo Bills Season Ticket Member of the Month Program.
Almost 40 years ago, a special quarterback from the 1983 NFL draft caught the interest of Jordan and his friend, Paul. And that's all it took for the two to become season ticket members.
"Paul got season tickets at Rich Stadium the day after Jim Kelly signed, June of 1983," Jordan said. "We sat on the 10-yard line and about 16 rows up from the field. He picked those seats because he wanted to be on the sunny side of the field."
The long-time Bills fan has been to three Super Bowls (XXV, XXVI, and XXVII), and is hoping he'll get to experience another one soon. While it would be tough to pinpoint one favorite memory from his time cheering on the Bills, watching his favorite team compete in the Super Bowl would land at the top of the list.
However, tailgating with his family and friend before almost every home game comes in at a close second.
"When I worked the third shift, my friend and I would meet at the Stadium right after we got out of work and we tailgated all day before kickoff," Jordan said. "It's also a tradition for my entire family to pick one game out of the year to tailgate at, and two years ago we celebrated my birthday at the Miami Dolphins game."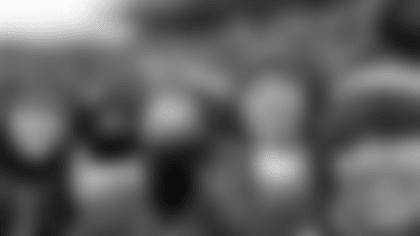 As someone who played defense in a bar league, Jordan's favorite player was typically on the defensive side of the ball. Growing up, he was a fan of former linebacker Shane Nelson, and he even wore No. 59 because of him. Now, he's always looking for LBs Matt Milano and Tremaine Edmunds, as well as S Jordan Poyer to make big plays.
But there's an unsung hero in the eyes of Johnson who is one of his all-time Bills favorites.
"Nobody had a better sense of ball timing than Steve Tasker does," Jordan said. "He always got there and hit somebody right after they caught the ball, and he always made them pay for it. He brought a special meaning to special teams."
Jordan, who was born in Buffalo, loves everything about the city he grew up in and he's beyond blessed that it led him to the Bills.
"I always love the fall and the weather around here," Jordan said. "I'll take all four seasons, I love it. Nothing is better than that, except football season"